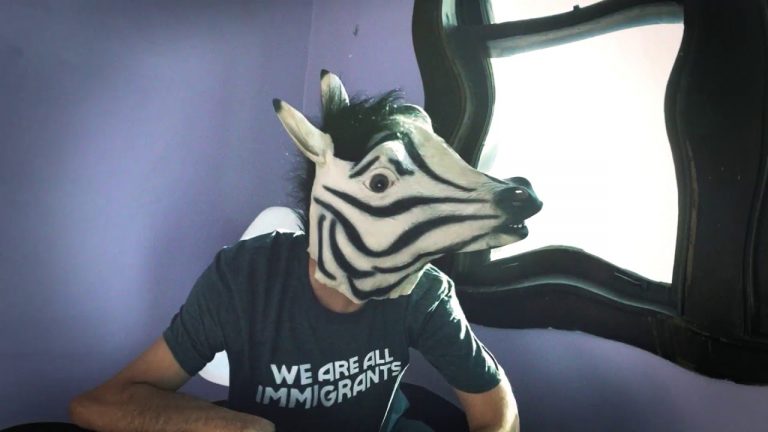 New Music Round-Up (Setenta, Orquesta Akokán, ¿Qiensave?, Mental Abstrato, ESSO, Limoncello, Grupo Kual?, Nico Gomez, Alexia Bontempo, 'El Ruiseñor')
26 May, 2020
There's a plethora, some might say a plenitude, of colourful singles to buoy us up in these times of solitary confinement. In no particular order, here's an assortment to make us believe in better days a-coming.
Setenta "We'll Do It"
This Latin soul septet from Paris seems to specialise in music that's light, frothy and tuneful. The prominent retro wah-wah guitar conjures up Curtis Mayfield in his pomp, while Osman Jr.'s warm vocals suggest the influence of Joe Bataan, the King of Latin Soul. A message of hope for the not-too-distant future is writ large on a video that's as simple and as appealing as the song itself.
Limoncello "Musica Aqui" / "Con Tu Amor"
And if we're talking retro… here's a multi-cultural duo whose transatlantic song-writing alliance has cooked up "a sound that will make you want to lace up your rollerskates". It's a sound that's not a million miles away from the host label's own Far Out Monster Disco Orchestra that plied us with catchy singles a few years back. This double A side won't be to everyone's taste, but it's certainly got me "zipping up my boots [and] going back to my roots." Early '80s a-go-go.
Orquesta Akokán "4 de Octubre"
José "Pepito" Gomez's spine-tingling invocation of Chango segues into some heavy, heavy monster mambo with a distant echo of Dizzy's "A Night in Tunisia", before breaking down into a slow, dark and dramatic section dominated by brooding brass, call-and-response vocals and the pulse of bata drums. As one would expect given their eponymous album for Daptone Records, it's quite marvellous. A groove every bit as "intense as a runaway train."
José Alberto Tamayo Diaz ('El Ruiseñor') "Cualquiera Resbala y Cae"
Some serious salsa dura courtesy of the estimable Tumi label and taken from the album Mi Tumbao. 'El Ruiseñor', the nightingale, sings with a strong, confident voice in tandem here with Candido Fabre, who sounds like he's recovering from a heavy cold. There's nothing ailing, however, about this classy slice of classic salsa.
¿Qiensave? feat Tropa Magica "Mata de Mota"
This audio-visual treat was written by Chico Che, a legendary Mexican musician whose fusion of cumbia and rock 'n' roll influenced both of these California-based bands, who've come together to give the number a modern twist. The video by long-term friend and colleague, Super 8-bit Rafa, is a delicious homage to early computer games. Celebrating the lifting of the prohibition on weed, the band members learn the crucial lesson that they should do what they do best – and that is to paaaartay. "Mata de Mota" does this heartily.
Alexia Bontempo "I'm in Love Again"
Ms. Bontempo sings with a voice that's as pure and airy as someone like Eliane Elias. It's very much old school Brazilian bossa jazz: a very pleasant song, from her album Suspiro that will appeal to anyone who yearns for a time when Astrud Gilberto was the epitome of cool.
Mental Abstrato feat. Tassia Reis "Mimo"
São Paulo appears to be the home of contemporary cool these days and Mental Abstrato seem determined to bring us light in a time of darkness via the Bandcamp platform. This slice of laid-back jazz rap built around beats, saxophone, lazy jazzy guitar and the alluring voice of Tássia Reis comes hard on the heels of "Baião", which originally saw the light of day on the Far Out compilation, Brazilian Bass. Already, the sumptuous sub-dub of "Feeling Good" – featuring this time the voice of Weza Suquina – is in the can and due for release on May 30th. Sit back, don the shades, drop the sun-roof and feel the summer breeze in your hair (in the privacy of your own home).
ESSO feat Armando Pérez "Animal"
Multi-instrumentalist Perez has been shut at home acting as uncle to five young children, but his time has not been squandered, judging by the tongue-in-cheek video. It depicts our man in confinement laying down a rhythm track and firing off some very electric licks on a beautiful red Gibson SG. The result is aptly described as "some rockin' tropi-funky goodness."
Nico Gomez and his Afro Percussion Inc. "Baila Chibiquiban"
This limited edition 7″ vinyl single comes courtesy of Matasuna Records, another crate-digging label. This particular obscurity hails from the Antilles in the 1970s. Prominent organ, heavy percussion, a very incisive guitar sound and a female chorus yelling 'Baila' add up to a bit of a gem. Think early Santana crossed with the theme from some short-lived blaxploitation detective series.
Grupo Kual? "Amor Regresa Ya" / "Kañita de Azúcar"
Available as a download or a limited edition 7″ vinyl single, the A side "Amor Regresa Ya" was apparently a "mega-hit" for the group founded by Angel Pedraza, whose father and uncles created the first cumbia sonidera band, Grupo Colombia. Starting like a tropical interpretation of The Beatles' "Don't Let Me Down", it soon settles into a shuffling rhythm with prominent washboard and accordion, a staple of this sub-genre of Mexican cumbia. Some might find it a trifle cheesy, but there's something infectious about it that lifts the spirits and gladdens the heart.

Follow Sounds and Colours: Facebook / Twitter / Instagram / Mixcloud / Soundcloud / Bandcamp

Subscribe to the Sounds and Colours Newsletter for regular updates, news and competitions bringing the best of Latin American culture direct to your Inbox.
Share: