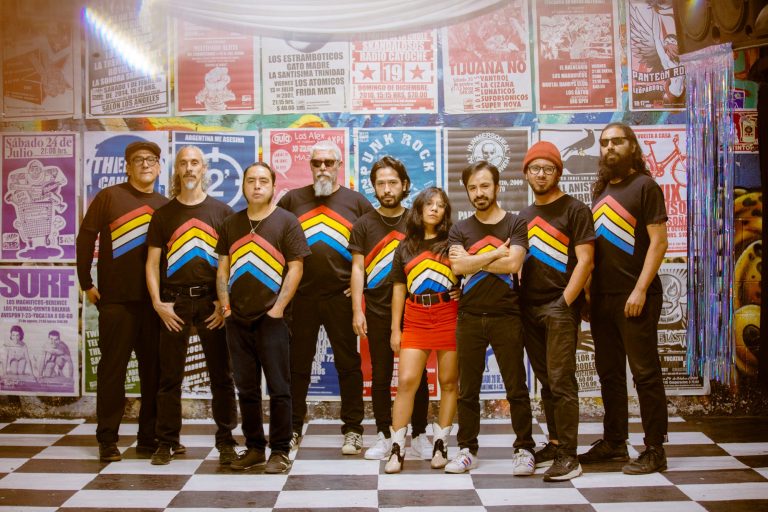 Nunca Tarde – Album Round-Up (Sessa, Punku, Tambor y Canto, Sonido Gallo Negro, Maga Bo and Caramelo Haze)
26 July, 2022
In our second instalment of Nunca Tarde, a round-up of great albums from the past couple of months, we've got some essential new releases from Brazil, Peru, Mexico and the wonderful Latin American diaspora. No quality album is going to get past us!
---
Sessa – Estrela Acesa
Mexican Summer
It's brief and delicate, with a filigree vocal, an acoustic guitar, electric bass and minimal percussion washed by almost subliminal strings, but this first single from the album that came out at the back end of June turned my body to jelly. OK, a touch of hyperbole perhaps, but the sheer beauty of the song worked a magic on me quite as potent as, say, Tiganá Santana's The Invention of Colour (2012). The bad news is that the album doesn't quite hit the same heights; the good news is that it very nearly does. His debut album, 2019's Grandeza, was one of Bandcamp's albums of the year. It's rougher than its successor, rather like a prototype, with some sparkling moments, but Estrela Acesa is the real deal: its dozen poetic miniatures form a paean to love and beauty and all things soft and sensuous. The title translates as "burning star". This Paulistano singer-songwriter's star shimmers rather than burns, with pastel tones of Caetano Veloso, José Mauro, Toquinho and Vinicius de Moraes. Mark Sampson
---
Punku – Punku
Six Degrees Records
We got the first inkling of what Peruvians Grimaldo del Solar and Sylvia Falcón would sound like together when the latter guested on the former's band's last studio album, Novalima's Chu'say, Falcón adding vocals to the title track. That song appears again here, albeit in remixed form and it ends up being the odd one out, its heavy dub bass line and rap cameo from Quechuan Liberato Kani feeling like a harsh reminder of urban civilisation on an album that feels weightless, ephemeral even, and always close to nature, with Falcón's beautiful soprano vocals the main attraction. A student of Andean folk music who has paid many tributes to Yma Sumac, Falcón's vocals manage to both be authoritative and fleeting, crafting mellifluous melodies that shimmer briefly and brightly before changing shape and heading down a new path. Throughout, she is ably supported by Grimaldo del Solar, whose production is deft and filled with detail, creating what I see as being one of the finest folktronica soundscapes of the year, one in which we feel this connection to people and the surroundings, as with a great folk recording, despite this being an electronic production with the accentuated bass and use of synths that come with that. Their energetic take on "El Condor Pasa" as "Kuntur Hina", the haunting "Takiy" and joyful "Arpa" (featuring that unmistakeable sound of Andean harp) are just some of the great tracks, but this one is not short of them. Russ Slater
---
Cie Tambor y Canto – La Segunda
Assos Picante
Calling all lovers of Afro-Latin jazz, this "company" from Marseille, under the experienced direction of pianist Simon Bolzinger, has produced some seriously intricate and thrillingly rhythmic music since its inception in 2013. With percussionists from Argentina, Brazil, Colombia and Cuba backed by sax, bass and piano, the septet achieve a rousing blend of jazz and traditional Afro-Caribbean and South American sounds on this follow-up to 2017's Tambor y Canto. There are fine versions of Horace Silver's "Señor Blues" and Gato Barbieri's "Tupac Amaru", but most of the music is written and/or arranged by Simon Bolzinger, who has organised annual "Rencontres Tambor y Canto" and international exchanges since 2005 in his capacity as artistic director of Marseille's Picante Association. This is piquant jazz with a powerful pulse, and not for the faint-hearted. Mark Sampson
---
Sonido Gallo Negro – Paganismo
Self-released
It's been 11 years since Gabriel López's Mexican big band, Sonido Gallo Negro, emerged with their own take on psychedelic cumbia, and they've become so dependable that now they can drop an album that is as good as Paganismo without causing too much fuss. If this was a debut album, people would be falling over themselves to get closer to the group. Right now, it stands as another mighty chapter in the evolution of this group, which have refined their sound over the years to the point where their characterisation as a psychedelic cumbia band influenced primarily by Peruvian cumbia doesn't quite cut it. On tracks like "Fantasmagoría" and "Cumbia De Las Plañideras" they offer up their take on sci-fi cumbia, with otherworldly synths and down-and-dirty grooves but there's always the feeling that this music could easily be played in a ballroom or concert hall, it manages to maintain some lineage with the golden age of Mexican music. This is clearer on twisty Latin grooves like "Mambo Del Fierro Viaje", but it applies across the whole album, the covers of Kraftwerk's "The Model" and The B-52's "Planet Claire" taking us off into some timeless land of endless rhythm, between the past and the future. Best of all though could be the two tracks featuring Molly Lewis' whistling, "Silbadora" and "Tarántula", tracks that could have come from a Joe Meeks' 60s compilation or a Mexico City club in 2022, just as easily. These lot keep getting better. Russ Slater
---
Maga Bo – Amor (É Revolução)
Kaxambu Records
I find it hard not to think of Amor (É Revolução) as the continuation of Maga Bo's 2012 album Quilombo do Futuro. Although 10 years have passed, in which time the Brazilian-based US producer has made albums with Grupo Bongar and Sociedade Recreativa, alongside countless remixes, there is a particular continuity in ethos and sound between Amor and Quilombo, not to mention a through line in terms of collaborators as Rosângela Macedo, Roberto Barreto, BNegão and Russo Passapusso all appear on both. Quilombo do Futuro was pitched as the sound of a runaway slave community from the future, and this concept still applies, this is the music of slave descendants pitched through all the modernity and sub-bass that technology can offer. Afro-Brazilian rhythms such as the congo, coco, maculele and afoxe are all present, the layering of hand drums, electronic bass, and overlapping vocals giving the music polyrhythmic drive, which is perhaps why Maga Bo has this style down – this is not music for the faint-hearted, or easy to put together – god forbid the producer who tries to map these rhythms to a grid. There are beautiful energetic tracks built around Rosângela Macedo's earthy vocals, some that seem to get lost in a dub loop (the title track being chief example), others that menace to fall apart, but never quite do (as with "Congo Rei") though my personal favourites are "Labuta", featuring two members of BaianaSystem and with a glorious guitarra baiana riff, and "Sapateado de Catiti", that revolves around a guitarrada motif from Felipe Cordeiro (am I secretly pining for some guitar music or something?) but with more bass than is strictly comfortable. Oh, and there's an accompanying remix album, of which DJ Nirso's bouncy take on "Cadê Zé" is just one highlight. Russ Slater
---
Caramelo Haze – NOESTASAQUÍ
Nacional Records
This one comes with some serious credentials, as it's four members are, or have been, integral members of Money Chicha, Brownout, Grupo Fantasma, Dos Santos, Bulla en el Barrio, Combo Chimbita, and MAKU Sound System, which are some serious US Latin credentials. The album, recorded in the summer of 2020, with the musicians eager to play music together after being isolated during the pandemic, at times resembles a pared down Grupo Fantasma, they certainly have the same heft and low-end, and on tracks like "Mi Acento" you could be forgiven for confusing the groups, but they have their own thing going on too. At its heart, there's that unmistakeable Texan soul, which gives the album some kinship with the whoozy psychedelia of Khruangbin. Just listen to the gently soulful "Window Seat" and "Ven A Mí" for the evidence, with its twisted guitars and rumbling bass, albeit with added 808s and sun-kissed synths, which pushes their sound more towards the Afro-Latin futurism of MAKU or Combo Chimbita. And if we're talking Texan heart, then it's fair to say that it's also a border heart, with boleros, baladas, rancheras and cumbia seeping into the mix – "El Payaso" is a delightful lurching, narcotic cumbia – and all the playfulness of a fine fiesta, "Échate Pa'tras" full of an almost Caribbean bonhomie. Russ Slater
---
Still want more new music? Remember to check out our Best New Music Spotify playlist for a surefire hit of what Latin American and its diaspora has got to offer:

Follow Sounds and Colours: Facebook / Twitter / Instagram / Mixcloud / Soundcloud / Bandcamp

Subscribe to the Sounds and Colours Newsletter for regular updates, news and competitions bringing the best of Latin American culture direct to your Inbox.
Share: