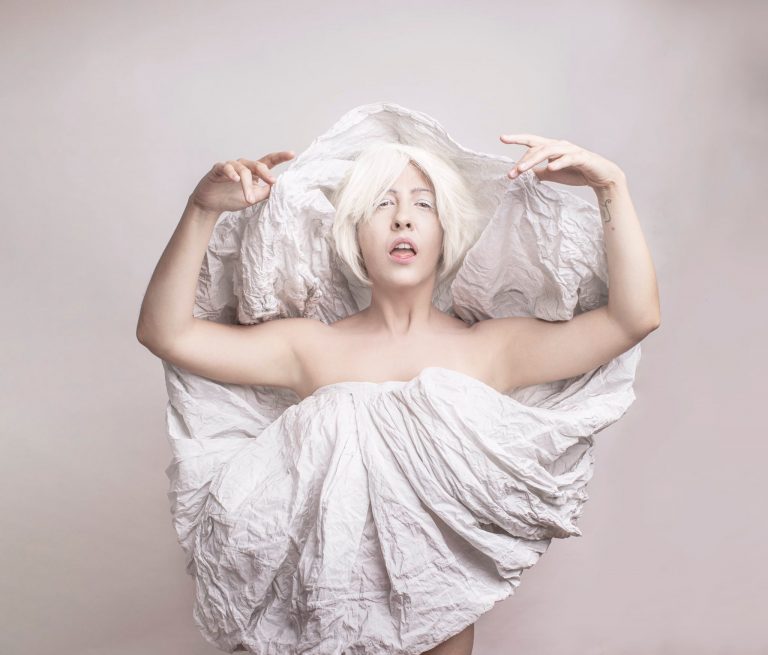 José de Holanda
Prezident Markon's Singles Round-Up (Ley Line, Superfónicos, Marcos Valle, Tribu Baharú, Kevin Johansen and more)
22 July, 2020
In or out of lockdown, artists from around the world have continued to bless us with some great new musical concoctions. Here are some leaping beauties that graced our sphere during June and July.
Ley Line: "Ciranda"
An all-female quartet hailing from Austin, Texas, Ley Line specialise in gorgeous harmonies and derive inspiration from the traditional music of Brazil, presumably the homeland of twin sisters, Madeleine and Lydia Froncek. The song is sung in English and Portuguese and is lovely enough to suggest why the quartet has been attracting the interest of the music press while garnering some impressive numbers on Spotify.
Superfónicos: "El Adios"
Ley Line have supported various bands in concert, including this outfit. Superfónicos are also based in Austin, Texas, but there the similarity ends. This is a funky, brassy, hard-hitting affair with a strong dash of poignancy, since "El Adios" speaks of farewells. The eight-piece unit is made up of immigrants and children of immigrants from countries like Colombia. As bass player, Nicolas Sanchez Castro, suggests: "As musicians we need to reclaim our craft, our place in society." A terrific single, its punchy sound smacks of another fine multicultural band of immigrants: Souljazz Orchestra, from the Canadian capital of Ottawa.
Marcos Valle: "Viajando Po Aí"
While still in North America… Marcos Valle is no stranger to L.A. He recorded Samba '68 in the City of the Angels, hooked up with Sergio Mendes for a period and formed a songwriting partnership there with Leon Ware. He went back after an almost 50-year break at the invitation of Adrian Younge and Ali Shaheed to record an album with them for their Jazz Is Dead imprint. In this first single from the forthcoming (August) release, the ageless legend duets with his wife, Patricia Alvi, to create another of his trademark melodious bossa re-novas.
Tito Ramírez & Instituto Mexicano del Sonido: "Mambo No 666″
"South of the border, down Mexico way…" from the splendidly entitled debut album, The Kink of Mambo, comes this horny bit of mambo madness. The video just about says all you need to know.
Meridian Brothers: "Los Golpeadores de la Cumbia"
Crazy cumbia from Colombia courtesy of Meridian Brothers, whose second album Cumbia Siglo XXI will be released in mid August. It's a direct nod to the legendary Cumbia Siglo XX and their erstwhile experimentations with the genre. The video is every bit as daft as the album's opening track, so off-kilter it threatens to topple over. Joe Meek's spirit of "Telstar" lives on in the primitive synth sounds that make this such a left-field delight.
Tribu Baharú: "Mackyn Mangwana"
Rough and raw Afro-Colombian good-time music from Bogotá, with an emphasis on the Afro element. The single is the band's homage to Congolese star, Koffi Olomide, and it's driven along by hyperactive drumming, Boris Nelson Torres' urgent ringing guitar and raucous vocals worthy of Malathini (sans Mahotella Queens). A hot and humid delight.
Next stop Brazil and a veritable superfluity of interesting new releases.
Mateus Aleluia: "Samba – Oração" and "Nganga Njila"
This traditional Bahian singer-songwriter has two singles from his eagerly awaited album, Olorum, out at the end of this month. The two singles serve a nice contrast: "Samba – Oração" is a mournful "samba-prayer" to "stop the hand of the oppressor" for the sake of future generations; while the African rhythms of "Nganga Njila" invite you to "move and dance".
Mental Abstrato: "Feeling Good" and "Parallel"
Two more singles in quick succession from the prolific hip-hopping jazzers from São Paulo. "Parallel" is the more recent but, for all the wizardry of DJ Y-Not on the turntables, Sean J's word-upping and checking-out gets a little wearisome, and the result is arguably less interesting than the earlier "Feeling Good". Angolan guest vocalist, Weza Suquina, adds her lovely voice to Ronaldo Camilo's jazzy guitar licks, some swirling keys and persistent percussion to create a hypnotic good feeling.
Tagua Tagua: "Inteiro Metade"
The title track of a forthcoming album, "Inteiro Metade" has been pigeon-holed as psychedelic funk, but there are more facets to this than meet the eye. Its supple melodies conjure up a blend of tropicália and American boat-rock. Composer Felipe Puperi has created something polished and seductive, and it will be interesting to see what the album delivers.
Ozorio Trio: "Get Up"
Not so much a trio, more a bunch of friends to accompany singer and composer, Marcelo Ozorio, whose songs show the influence of both Brazilian and American folk music. This particular song is a catchy, dreamy meeting of Midlake and America. If this is anything to go by, I look forward to hearing the other 15 tracks from Big Town.
Flavia K: "Pessoal Particular"
Despite the child-like timbre of her voice, Flavia K could just be a serious contender in the 'Next Eliane Elias' category. Her version of Seu Jorge's song with its multi-tracked vocal, prominent Fender Rhodes and busy rhythm section is characteristic of her first studio album, Janelas Imprevisíveis, which came out late last year.
André Abujamra: "Alma Não Tem Cor – Versão Multi 25"
Since its creation in 1995, artists such as Chico César have recorded Abujamra's song. With the help of the Burkina Faso rapper, Smarty, and Argentine vocalist, Perota Chingó, and some scintillating marimba playing, the artist has reinvented it as a highly infectious dance number.
Ligiana Costa: "Afrodite Remix"
Ligiana Costa's a cappella album, Eva, exuded indignation with developments in this Paulista's native country and throughout the world. Maybe not so much of a surprise, then, that it has been a surprise hit in Brazil. On this latest single, she has recruited Beatz Project for a beat-driven take on album stand-out "Afrodite".
Cabruêra: "A Vida"
An insistent funk guitar pushes this brassy number into Bixiga 70 territory. The band have been on the road for 20 years or more, recorded six albums in that time and appeared at WOMAD. No wonder it demands a listen.
Jadsa and João Meirelles: Taxidermia Vol. 1
A really interesting EP from a young artist from Salvador now based in São Paulo, and her co-producer. The music fits into no convenient category (Afro-Futurist, anyone?), so they call it "curious pop". Try "Xirê", for example, and see if it triggers your curiosity.
And on to the deep South…
Ambar Luna: "Trascender"
Out on Burbank's street-smart Nacional Records is this sinuous bit of '90s-style trip-hop from a young Chilean rapper, who once went by the moniker, Dionisia. It's bewitching and beguiling – or maybe simply, as one commenter suggests, "epico!!!"
Kevin Johansen: "The Available 20's"
Another throwback in time brought up to date is this bit of hot jazz from the Roaring Twenties served with souped-up Charleston rhythms by this star of the Buenos Aires scene. The girl he meets from Sweden who's "available" is apparently a play on the Spanish homonym a-vailable, which translates roughly as "danceable". It's "Mambo No. 9″ territory, so "What the funk, I just wanna party".
Sebastião Tapajos & Pedro Dos Santos: "Tudo É Moda"/"Sorongaio"
While we're on the subject of Buenos Aires, these two Brazilians recorded the splendid Vol. 2 there back in 1972. It was recently brought back to life by Vampisoul, who have now done us a further favour by resurrecting these two tracks as a 7″ vinyl addendum to the album. The flip side, "Sorongaio", showcases percussion virtuoso Pedro Dos Santos' extraordinary dexterity. Both sides would have graced the album.
To Europe now for a look at the expatriate scene, and some of the interesting continental collaborations taking place…
Grupo Lokito: "Yoka!"
Having won a Tropical Band of the Year award back in 2017, this Afro-Latin band obtained Arts Council funding to create some new music during lockdown. The fruits of their labour will follow hard on the release of this single. Their music is a winning mix of Congolese soukous motifs and Latin rhythms. Written by their star guitarist, Kiamfu 'Burkina Faso' Kasongo, "Yoka!" may be more African than Latin for our purposes, but it's a delight.
Diogo Strausz: "Pausa"
The Brazilian artist has just released under the aegis of Far Out Recordings a composition created during lockdown in his small apartment in Paris. The whole project subsequently gathered collaborative momentum and the result is here in this haunting video created by Jacob Perlmutter and other film makers. Urban landscapes eerily, some might say blissfully, devoid of humanity.
Macha y El Bloque Depresivo (featuring La Dame Blanche): "Procuro Olvidarte"
We end with a certified gem. Around 150,000 viewers have already watched the recent video of a collaboration recorded last year in Paris between the Chilean singer and group, and the Cuban singing flautist, La Dame Blanche, about whom we're probably going to be hearing rather more in the months to come. Desitively Bonnaroo, as the dearly departed doctor from New Orleans might have said.
One last thing…
Pedro Lima: "Maguidala"
It ain't Latin, but it sure is Lusophone. Check out this rough-cut chunk of hypnotic West African good-time music from the little known isle of Sao Tomé (not a million miles from Nigeria). His band was a family affair. Since he fathered 27 children in his lifetime, that's maybe not surprising.

Follow Sounds and Colours: Facebook / Twitter / Instagram / Mixcloud / Soundcloud / Bandcamp

Subscribe to the Sounds and Colours Newsletter for regular updates, news and competitions bringing the best of Latin American culture direct to your Inbox.
Share: