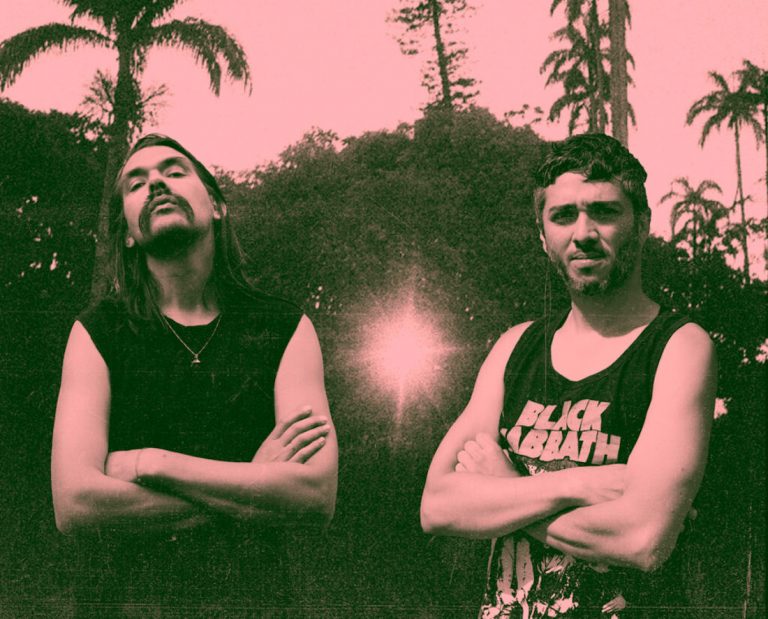 Prezident Markon's Singles Round-Up (Ayom, Fabiana Cozza, Mental Abstrato, Contento, Grupo Lokito and more)
02 September, 2020
This month's review of recent singles is dominated by Brazil, which is never a bad thing, musically speaking. So let's start there or thereabouts…
Ayom "Ayom Manifesto"
Given that it's the first single, why not start with your musical manifesto? Formed a couple of years ago in Barcelona, the five-piece group brings a wealth of influences to the mixing desk: singer and percussionist, Jabu Morales, is the sole Brazilian, while the others come from Angola, Greece and Italy. The interplay between Alberto Becucci's accordion and Ricardo Quinteria's acoustic guitar gives this charming single its overt Cape Verdean sound and feel. As manifestos go, it's both compelling and easy to assimilate.
Fabiana Cozza "Bravum de Elegbara"
This is the second single lifted from this acclaimed singer's forthcoming album, Dos Santos. It's slightly reminiscent of the spellbinding music of Virginia Rodriguez, but pitched a couple of octaves lower. In the Yoruba pantheon, Elegbara is the benevolent spirit who serves Ifa, the chief god, as messenger between heaven and earth. The superb arrangement of bass player Fi Maróstica creates something suitably other-worldly, in which the potent vocal works with the cellos of Adriana Holtz and Vana Bock and the dramatic Afro-Brazilian percussion to startling effect.
Jana Linhares e Ilya "Casa de Reinha"
By contrast, this duet by Jana Linhares and the song's composer, Ilya, is a light, frothy affair, tailor-made it would appear for waving your hands in the air like you just don't care. Part of the new Rio music scene, Jana Linhares is releasing a monthly sequence of songs until the end of the year. This is the second. It's sweet and catchy, but – like the life of a dragonfly – ultimately ephemeral.
Mental Abstrato "Samambaia Rainha (Instrumental)"
The boys are back in town – again. More accurately, they're all in their socially-distant home studios, laying down this impressive instrumental version of a stand-out track from the album, Uzoma. Other than the original harmonica fills and a husky vocal by Claudya, the new version loses remarkably little in translation given the logistics of recording from six separate locations.
Aricia Mess "Batuque é Reza Forte"
Here's an interesting project. Aricia Mess is a Brazilian singer who has spent the last three years living in São Paulo, London and Lisbon. She has released this infectious, bouncy bit of club-dub with eight different covers created by UK-based Brazilian visual artists. The song was actually written around 20 years ago at the time of her first album, Cabeça Coração, and she is currently finishing off her third album, Versos do Mundo. The track "Batuque é Reza Forte" was included on the latest Putumayo compilation, Samba, Bossa and Beyond.
Stéphane San Juan & Sambacool "Lovely Day" (Kassin re-mix)
The Franco-Brazilian drummer, singer, record producer and educator, Stéphane San Juan has lived everywhere from Bangladesh to Senegal and played with everyone from Eumir Deodato to Caetano Veloso. Suffice to say, perhaps, that he is now based in New York and has been a member of David Byrne's American Utopia project since 2018. The other members of this classic samba-jazz trio, pianist Vitor Gonçalves and bassist Eduardo Belo, are also Brazilians based in New York, with credits longer than your arm. Brazilian music producer, composer and solo artist Kassin, who has produced projects for Bebel Gilberto and many others, embellishes what was otherwise a fairly faithful version of Bill Withers and Skip Scarborough's evergreen "Lovely Day". The full album is due to appear at the beginning of November.
Meanwhile, elsewhere in the world at a computer very near you…
Contento "Dale Melón"
We'll start with two Colombian expatriates based in Europe. DJ and producer Sebastian Hoyos, or Sano, from Barcelona and Geneva-based multifarious musician, Paulo Olarte, met in Berlin at an Eddie Palmieri concert back in 2011. United by a common passion for salsa, they've come up with this exhilarating and slightly bonkers blend of cumbia and Nuyorican boogaloo. Contento's wish is that their "salsapunk" confection makes people feel happy. If the forthcoming album, Lo Bueno Está Aquí, is half as good as this first single, it's going to make one particular prezidential entourage very happy.
DJ Don Cuco – Agua Es Vida EP
Next up, a three-track EP from Chicago. DJ Don Cuco (or producer, Rico Mendez) actually hails from the twin cities of Minneapolis-St. Paul, but is part of a DJ collective based in the Windy City that goes by the name of Sonorama. "Ever in search of new sonic and rhythmic delights both new, old and sometimes forgotten" (as indeed are most Sounds and Colours readers and writers), the Sonoramicos will approve of this mix of original and remixed material. The latter takes the form of DJ Don Cuco's re-mix of "Eleggua" by the Afro-French Cuban sister-duo, Ibeyi. It's all heavily echoed heavenly voices set to club-tempo rhythms, while the two originals on the B side, "Milan" and "Agua Es Vida", cool down the pace to create a sensuous tropical groove that wouldn't have been out of place on the recent Guide to the Birdsong of Mexico, Central America & the Caribbean.
Grupo Lokito: "¡Lo Que Pasó!"
Hard on the heels of "Yoka!" from our last round-up comes this choice cut from the London-based and Arts Council-subsidised outfit that won a Tropical Band of the Year award in 2017. This time, there's less emphasis on the soukous element of their repertoire in favour of more overtly Latin sounds. Inevitably recalling groups like Africando and Salsafrica, it's a blend that's beautifully sung and beautifully played; what our Australian brethren might describe, in fact, as a "ripper".
Los Mocosos "United We Stand"
Finally, it's the return of Los Mocosos, the original "snot-nosed brats" from the Mission district of San Francisco, at whom audiences have been known to throw paper tissues. Judging by this splendid single, All Grown Up – the new album scheduled for release in early October – should help to make up for lost time. Their 2001 album, Shades of Brown, included a killer version of "Spill the Wine" and there was always something a little War-like in their brand of Latin rock or soul or whatever you want to label it. After a long hiatus, the nucleus of the old band re-formed with a new vocalist, Juan Ele, to create music such as this urgent slice of funky, brassy music with a defiant message from the Bay Area barrio. Great stuff!

Follow Sounds and Colours: Facebook / Twitter / Instagram / Mixcloud / Soundcloud / Bandcamp

Subscribe to the Sounds and Colours Newsletter for regular updates, news and competitions bringing the best of Latin American culture direct to your Inbox.
Share: