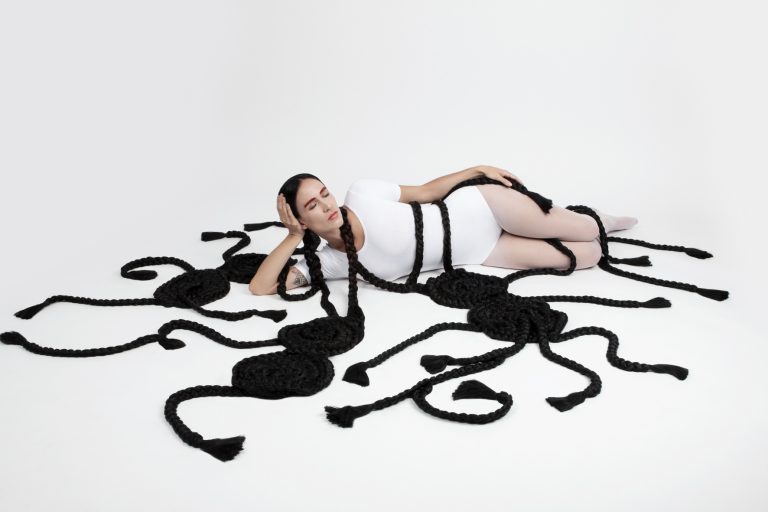 Adriana Berroteran
Prezident Markon's Singles Round-Up (Cimafunk, Kaleema, La Chica, Limoncello, Sofia Rei and more)
01 December, 2020
Season's greetings, pop-pickers! There are few more gratifying ways of bringing this annus horribilis to a close than savouring some fine new music from the Latin world. This month we seem to be particularly blessed.
We'll start with a blast from a distant past, courtesy of Vampisoul in sunny Madrid.
Coisa Nossa "Procurando O Caminho"
This one has history. After its initial release back in 1979 by an obscure Christian label, this catchy slice of Brazilian samba-jazz was resurrected at the beginning of the new century by Gilles Peterson and the jazz-dance fraternity. With its fine Flora-Purimesque lead vocal and male-voice responses, this three-minute wonder could still work its magic on dance floors the world over. The B-side, also taken from the eponymous album, sounds a bit clunky now, particularly with the audible wow in the transfer from tape to 7″ vinyl.
Limoncello – Pink Sand (EP)
Back in May, I stumbled across a single from this Transatlantic songwriting duo with an engagingly retro '80s turn-of-groove. Here now is a five-track EP from New York-based producer and guitarist, Rich Bennett, and Italo-Argentinean singer, Mari Rosa. The mere title of the opening track, "Brandywine Kisses", strongly suggests the sweet, slightly cheesy fare within. But it would be churlish to dwell on the less palatable aspects, because this is fundamentally charming and you just can't help but like it. There are hints of St. Etienne and Belle & Sebastian in the melodies and the songwriting. Sung in English, Portuguese and Spanish, the songs have an innocent quality typified by "Pink Sand" and "São Paulo". When Ms. Rosa sings "I always want to live in São Paulo", one suspects that Limoncello haven't spent much time in a favela. Never mind; these five succulent songs are like chocolate cookies on a plate, tempting you to eat one after the other.
Sofia Rei "Negro Sobre Blanco"
By way of striking contrast… Sofia Rei is an Argentinean singer, songwriter and producer based in New York. She deals in quite a different bottle of pop: blended, here in this striking song and vocal performance, with elements of South American folk and electronic music. She has performed with such great-and-good as John Zorn and Marc Ribot, ubiquitous darlings of the New York avant-garde jazz scene, and the various awards she has won testify to the class exuded by the song and its accompanying video. The number was conceived during a trip to the Elqui Valley in Chile, armed with recording equipment and the Andean guitar-like charango. Good as it is, it's the production by the Guadeloupian, JC Maillard, who has worked with such big-hitters as Angelique Kidjo and Richard Bona, that really transforms this into something quite mesmerising.
Kaleema "Portales"
It must be World Argentinean Music Month! From Buenos Aires, Kaleema is a certain Heidi Lewandowski– multi-instrumentalist, composer, producer, singer and presumably no relation to the prolific Bayern Munich goal-scorer. This is a lovely record in keeping with the song's theme of love, portales being the portals revealed by proximity to ones beloved. Opening suitably with the tintinnabulation of bells and xylophone, the subsequent vocal and pulsating electronic beats are interlaced by some beautiful atmospheric Andean flutes. That's amore!
Antonio Neves "A Pegada Agora é Essa"
Here's the title track of a mouth-watering album to be released early next year by Far Out Recordings. Supposedly "the enfant-terrible of Rio's music scene", Antonio Neves is a trombonist and multi-instrumentalist who has worked with Far Out stable-mate, saxophonist Leo Gandelman, among others. He was inspired by a Quincy Jones documentary to assemble a wish-list of Rio instrumentalists to record his second album, which runs the gamut of Brazilian music genres through standards and his own compositions. Judging by this insistent, pulsating, cuica-rich slice of funky jazz, the album will be well worth waiting for.
Havana Meets Kingston Meets Cimafunk "Beat Con Flow"
Three years ago, I was delighted to review the Havana Meets Kingston project that came out under the aegis of Mista Savona, the Australian reggae and dancehall producer. Part 2 it seems is now in the pipeline, and based on this advance single that's good news indeed. Cimafunk is flavour of the moment in Havana and Mista Savona has cooked up some "old-school, funky, hip-hop and reggae jam" to showcase his appeal. Given cohorts of the quality of Sly Dunbar, the great 'Bongo' Herman, Gaston Joya on bass and Julito Padrón on trumpet, this is a prestigious and very infectious meeting of Cuba and Jamaica. "Lose yourself to the beat," Cimafunk urges in Spanish. I think there's every likelihood.
Meanwhile, closer to home…
La Chica "La Loba"
"Drink your memories, swallow my wish/I wanna be drunk till tomorrow…" Well, there's something to be said for it. The advocate of such alcoholic oblivion is La Chica, a Franco-Venezuelan chanteuse whose recent loss of a brother triggered a spiritual reawakening. Resident in Paris, she performs Santerían rituals before practice and performances in search of a trance-like state of enlightenment. "La Loba" is actually the B-side of the title track from a forthcoming album, the story of a wolf-woman brought back to life through ritual. It's the stuff of legend – as anyone who has ever read Clarissa Pinkola Estés' seminal feminist text, Run With the Wolves: Myths and Stories of the Wild Woman Archetype, will recognise. Based upon a simple, strident piano riff allied to the singer's powerful vocal, the album-taster is sparse, stark and very striking.
The Fontanas – Capoeira Mata Um (EP)
Here's a belter for you from London town: a winning slice of updated samba, with some lovely accordion playing hitched to a compelling and danceable rhythm. Featuring Aleh Ferreira, frontman of Banda Black Rio's current permutation, it's an upbeat version of a tune made popular by the late-lamented Jackson de Pandeiro. And if that weren't enough, the EP features three worthwhile remixes, of which that by Tom Excell of the splendid Nubiyan Twist takes my particular biscuit. The B-side, "Loucuras de Uma Paixão", is more club-orientated and rather less interesting than the sparkling A-feature.
Caravela "A Macieira"
Talking of Nubiyan Twist, this London-based Afro-Brazilian ensemble stray into their territory on the lead single from Orla, an album scheduled for February of next year. It's a very contemporary-sounding blend of jazz and Afro-Latin rhythms, sparked by a fidgety guitar motif and made glorious by the sunny voice of Inês Loubet Franco. It was inspired by a whole range of influences, including the music of Cape Verde and Brazil's north-east, where the band spent time living and interacting with local musicians. Three years on from a debut EP, Caravela sound confident and mature. I'll be asking Santa to bring me the album as a late Christmas present.
Orisha Oko – Cuba (EP)
While still on the London scene, here's one final EP to whet your appetite for, hopefully, some coming celebrations. An exploration of iconic Cuban classics transmuted by urban electronic beats, it's the first in a projected series of four such EPs, with subsequent releases focusing on Colombia, Venezuela and Puerto Rico. The three-man team constitutes Cuban multi-instrumentalist and vocalist, René Alvarez, Colombian percussionist Emeris Solís and DJ Jose Luis from Venezuela. "Manteca", forever associated with Chano Pozo and Dizzy Gillespie, and "Afro Bacalao", based on Irakere's evergreen "Bacalao Con Pan", are turned into thumping four-to-the-floor House work-outs. The classic "Quizás Quizás Quizás " is taken at a pace more befitting the beloved bolero, with drum-and-bass tropes gradually transforming it into the most imaginative rearrangement of the three.
Carwyn Ellis & Rio 18 "Ar Ôl Y Glaw"
And finally… Since it's nearly Christmas, why not suspend your disbelief and listen to some Brazilian Tropicalia sung in… Welsh? Yes, you read me right; I speak the truth. It comes penned by Carwyn Ellis and Marged Rhys, about whom I know notheeng. But this I can tell you: it's sweet and lovely. If it were something solid, I would pin it to the top of the family Christmas tree.

Follow Sounds and Colours: Facebook / Twitter / Instagram / Mixcloud / Soundcloud / Bandcamp

Subscribe to the Sounds and Colours Newsletter for regular updates, news and competitions bringing the best of Latin American culture direct to your Inbox.
Share: