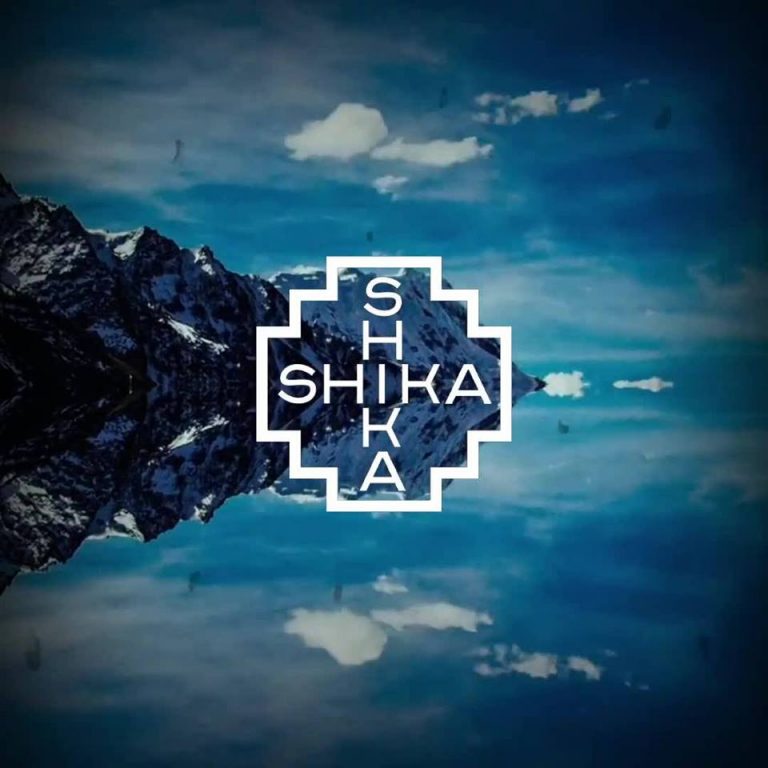 Profile of Shika Shika Collective; London Showcase On May 3rd
02 May, 2019
Since forming in 2015 the Shika Shika collective have been one of our go-to sources for new electronic music, primarily from Latin America, but with their tentacles reaching out to every corner of the world. Set-up by El Búho and Barrio Lindo, the first a peripatetic British producer with bags of Latin American spirit, and the second an Argentine luthier and producer. Here's El Búho describing how the two met:
"I met Agustin [Barrio Lindo] through music. I heard his music, and sent him a message on Facebook saying "I really like your stuff", and he replied saying "I really like your stuff too", so we started exchanging tracks, and remixing each other. Then we thought, there's so much stuff happening, and so many producers, why don't we start a collective? We didn't want it to be a label, but more a space for the artists we love to come together, to collaborate, to make tracks together, to remix each other, and to just put stuff out there. The idea was to focus on music that brings together organic and electronic, folk and digital, traditional and modern."
Since creating the Shika Shika label/collective they have revelled in releasing inventive electronic music from producers across Latin America, as well as the wider world. The label is the home for releases by El Búho and Barrio Lindo themselves, as well as their collaborative History of Colour project. In addition they have put out music by Argentines Barda, Kaleema, Uji and Klik & Frik, Brazilians Spaniol and Kurup, Huaira and Nicola Cruz from Ecuador, Germany's Timboletti, Canada's Oonga and Biomigrant, who's from the US but has lived in Colombia for some time now, to name just a few. Whether releasing full-length albums or bite-size botanas [meaning snacks] they have introduced the wider world to many up-and-coming producers, and created an environment for these musicians to grow. This collectiveness was brought to the surface on the Unión compilation which Shika Shika released last year, collecting together artists from the label's family and getting them out into the world via free download [listen/download below].
Reflecting on the fact that the label very quickly broke free of the Latin American scene which El Búho and Barrio Lindo are very much a part of, El Búho had this to say: "We wanted to break out of Latin America, because a lot of the scene and a lot of producers are stuck in Latin America, which is great – there's so much stuff going on here – but we're also constantly trying to look to Asia, Korea, China, Africa, to try and broaden things out and bring some other influences in. Because I think it's getting a bit tired, the idea 'we're gonna take Andino music and mix it with electronic, and there you go', and there's so much of it now… If you look at the countries that we release music from, on the first compilation it was 20 countries or more, which is insane when you think about it!"
At London's Redon on Friday 3rd May they will be introducing the UK to some of their artists thanks to a Shika Shika Showcase. Headlining will be label bosses El Búho and Barrio Lindo as History of Colour, and they will be joined by Joaquín Cornejo and Yeahman.
From Toulouse, France, Yeahman excels in luminescent Afro-Latin grooves, as exemplified by the sun-drenched "Miniyamba" track, released on Shika Shika last year:
Joaquín Cornejo is the latest name to emerge from Ecuador, a country which is surely laying claim to being the hotbed of global bass in Latin America right now. Released in March this year, Barro EP contains four of Cornejo's probing, delicate compositions, proving himself to be adept at creating intimate, intricate musical spaces.
As History of Colour, Barrio Lindo and El Búho released their first record together in 2014 on ZZK Records, reuniting once more on Shika Shika in 2016 to release the Calidoso EP.
The Shika Shika London Showcase (featuring History of Colour, Joaquín Cornejo and Yeahman) will be taking place on Friday 3rd May at Redon. More details here.
El Búho has also recently released a video for "Aguas Claras" from his most recent album, Camino de Flores. Beautifully-shot, the haunting visuals feel apt for one of the stand-out tracks on the release:

Follow Sounds and Colours: Facebook / Twitter / Instagram / Mixcloud / Soundcloud / Bandcamp

Subscribe to the Sounds and Colours Newsletter for regular updates, news and competitions bringing the best of Latin American culture direct to your Inbox.
Share: