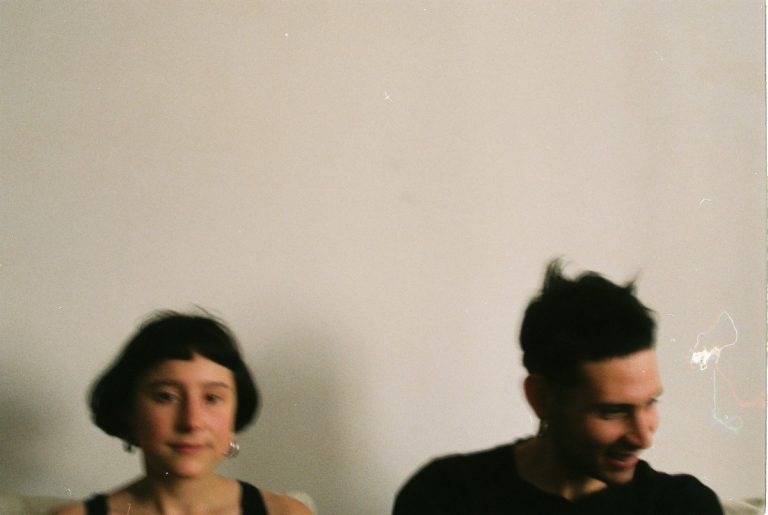 Renewable Rhythms #3: Underground Electronic Music Round-Up
16 September, 2020
We've got a real mixture of electronic music from across Latin America and the Caribbean here with poly-rhythms, experimental house and techno, and even acoustic downtempo all playing their part.
Various Artists – Discos en 3​/​Cuartos
Dengue Dengue Dengue have announced the launch of their own record label, Kebrada, with a compilation of tracks made by artists from across Latin America, including Mexico's Siete Catorce, Chile's DJ Raff, Uruguay's Lila Tirando a Violeta and NYC's DJ Python. The album is "curated around the concept of exploring poly-rhythms and patterns in triplets", resulting in a deep listening experience, layered rhythms and granular details prioritised over obvious beats. It's a direction that Dengue Dengue Dengue had already pointed in through their recent Continentes Perdidos release as DNGDNGDNG, and here they show that they are not alone.
Bvha / Daniel Klauser – Splitted Funk Dub
Daniel Klauser's Magia Blanca imprint deliver another quality release with this split EP from the label founder and fellow Chileans bvha [pictured top of page]. The whole EP is about efficiency with bvha offering up sly liquid funk on "Ghost Funks" but really hitting home with the minimal disco of "Radio Dancing Discotheque", built around a solid bass line which they use as a base to add textures and new rhythmic possibilities. Klauser is in great experimental form too, with "Trying To Get That Sound" erupting into a tightly-wound pseudo-jazz groove and "Om Mani Padme Hum" finding the middle-ground between Buddhist chants and ambient techno.
Barulinho – Siesta EP
Argentine producer Barrio Lindo has announced his new alias, Barulinho, with this stunning EP. Opener "Kalima Nara" is pure joy, glockenspiel, hand claps and percussion creating a bucolic rhythm that it's impossible to hear without imaging water flowing, through rocks or through oneself. The other three tracks continue similar themes, with guitar, accordion and synth pads creating gentle, calm motifs and moods that often favour organic instrumentation over anything electronic, yet still retaining that feeling of downtempo. This release will chime with anyone who enjoyed Chancha Via Circuito's Buenaventuranza album, which also heralded a paradoxical approach to electronic music that was often acoustic.
Chomba Boom – No MMs Remixes EP
Producers including Carla Valenti, Tropikore and Pa Kongal take their turns remixing Chomba Boom's recent "No MMs (no mames)" single, taking the bastardised cumbia/hip-hop hybrid into some interesting new directions, Niño Francois's hyper perreo-pop one of the highlights.
Raido – Path To Ruin
It's impossible not to have a reaction to this 3-track EP from Costa Rica's Raido. With titles such as "A Country In Downfall", "Everything Everybody for Themselves" and "Broken Latin América", it's clearly music with socio-politics close to its heart, sonically evoking these feelings through a mixture of in-your-face techno, lo-fi house and moments when the beat breaks down to wonky jazz riffs. This one's a real treat, a release that keeps on surprising.
Various Artists – Sentimiento Modular
Some of the finest names in Chile's underground dance music scene (Daniel Jeffs, Alejov, Daniel Klauser) contribute to this new compilation from the Frenesí label which heads off in various ambient house and techno directions. The fact that it can go from the pounding rhythm of Premium Banana's "Comida Palpeyo!" to the playful melodies of Javima's "Bosque Ají" is a sign of the variety found on this one, which is well worth an extended listen.
ChicoCorrea – S​.​E​.​Q​.​U​.​E​.​N​.​C​.​E​.​R​.​S. 001
A low-key release here from Brazil's ChicoCorrea who recorded this EP live on an Electribe Esx1 with delay pedals. The result is three tracks of ambient dub, ranging from the formless, as on opener "DUB Z" but that gets increasingly rhythmic as it progresses, "DUB X" being anchored by a solid bass line while Chico adds a panoply of textures. It's perhaps ChicoCorrea's most ambient work to date, and is no worse for that fact.
Borchi – BOMBIHCROB
This one ain't new but it's still sounding good. Mexican producer Borchi put together two EPs, Bomboco and IHCROB, back in 2014 that were, according to him, "heavily inspired by Chancha Vía Circuito and a lot of the dance hall inspired global bass I was listening to while organizing the Day Off party series." The two EPs have now been brought back together for this archival release which flows with ideas, influences ranging from the Americas and Africa, but always underpinned by dance floor-ready beats. It's a sweet reminder of the sound he was making before going full on brass-tastic with his Borchi y Su Doble Redoble project.
Tremor & Soema Montenegro "Cuando Oigo Sonar la Caja (Ruido Selecto Remix)"
El Camino de Leda was a tribute album made by a number of Argentina's most interesting electronic producers for folklorist and musician Leda Valladares. It has now had the remix treatment with a number of tracks finding the light of day – released jointly by Folcore Records and Fertíl Discos. One of these is the version of "Cuando oigo sonar la caja" recorded by Tremor and Soema Montenegro which has now found itself given a tribal dub makeover by Colombia's Ruido Selecto.
Thornato "Out Here"
NYC producer Thornato has teased the release of a new album, Escape Plan, out via Wonderwheel Recordings on November 6th, with a smooth dose of bouncing bass filled with echoes of Andean downtempo but never quite committing itself to the mountains. Thornato has been getting more and more adept at creating intercultural global bass, with borders and passport stamps removed, and this first track shows his new album may well continue down that path.
Khromatik feat. Chaska "Sueño Marino"
Such a sublime start to this one, with Afro-Peruvian cajón taking the lead before being joined by a smooth synth melody line. Chaska's voice gets involved before the production erupts into a lithe chorus that reminds of trip-hop owing to its relaxed beat and jazzy overtones. The addition of trumpet and guitar through the track elevate this one above the average. Another fine release from Peru's Matraca label.
Quixosis "Unión Fructuosa"
Another artist exploring polyrhythms is Ecuador's Quixosis, who has a new album, Especies Afines, set to be released by Frente Bolivarista on September 17th. Foreboding waves of synths are allied to a quickstep rhythm and clockwork bass on lead single "Unión Fructuosa", creating a rhythmic, uneasy ambience that constantly threatens to implode. Another solid track from a prolific and ambitious producer.
Verraco "Traición (10mente mix)"
This one is intense. It's the first track from Colombian producer Verraco's upcoming album Grial. The album was recorded between Medellín and Barcelona with Verraco stating that it a blend of "perreo, jungle ambiance and mountainous Andes braindance." There are definite nods to The Bug as well as the noisier patrons of IDM on this first track to be released from the album, something of a post-rave hang-up with unrelenting snare hits joined by vicious whipping synths and echoes of a choir which provide some respite. It makes for an intense but enjoyable experience, we're really excited to hear the rest of this one.

Follow Sounds and Colours: Facebook / Twitter / Instagram / Mixcloud / Soundcloud / Bandcamp

Subscribe to the Sounds and Colours Newsletter for regular updates, news and competitions bringing the best of Latin American culture direct to your Inbox.
Share: