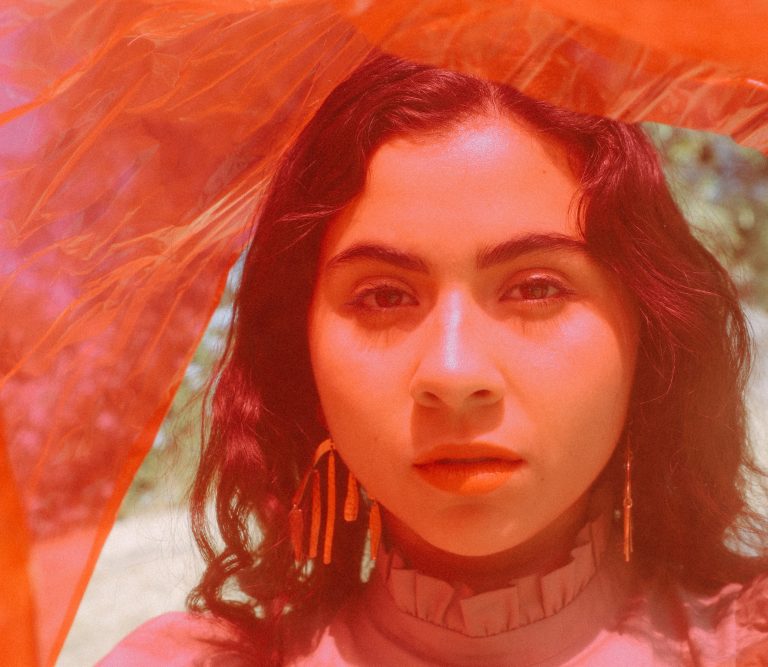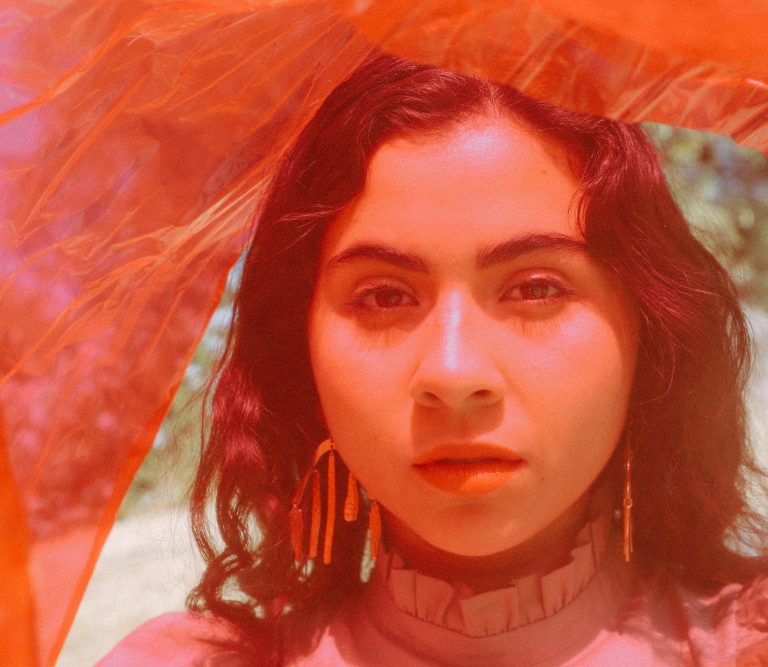 Sofia López Bravo
Silvana Estrada Explains 'Lo Sagrado', Her 'Lost' Debut Album, Track by Track
24 July, 2020
Singer/songwriter Silvana Estrada has forged a reputation as one of Mexico's brightest young talents thanks to a string of self-released songs – "Al Norte", "Te Guardo", "Sabré Olvidar" – that swiftly notched up millions of streams, leading to live appearances with Natalia Lafourcade, Mon Laferte and members of Snarky Puppy.
Hailing from Coatepec, Veracruz, Estrada's music clearly comes from Latin American, and especially Mexican, folk traditions but she is bold and brave enough, and with the songwriting skills to back her up, to take that music into new places, as evidenced by the boisterous synth lines of "Tenías Que Ser Tú" or dreamy indie sheen of "Al Norte", two of her most popular tracks. Yet, these were not the first songs that Estrada recorded. For a brief moment her debut album Lo Sagrado, recorded in 2016 when she was only 19 years old, was available online, but within a couple of months it had disappeared completely.
Silvana thankfully managed to recover the files and is now set on giving the album its dues, with it being officially released today. As we will find out in this short interview and Track by Track commentary the album was recorded with in-demand guitarist Charlie Hunter as well as fellow classmates at a music course in Guadalajara. Here's Silvana to tell the story:
How did you end up attending a class with Charlie Hunter? What was this experience of being taught and recording with him like?
I didn't know much about this course, but I got there and it turned out that Charlie [Hunter] was teaching in the same ensemble group where I was supposed to work. At first I was really nervous because even if I didn't know much about his work at that time, I knew that he was an amazing virtuoso and that he had recorded on several epic albums such as D'Angelo's Voodoo, John Mayer's Continuum and Frank Ocean's Channel Orange. But he is such a good teacher, I mean, in the very first class he said "I don't want to play jazz standards like a normal ensemble class, I really want to see what you are up to, hear your own music, what do you have?", so my friends Alex and Octavio convinced me to show him my song "Lo Sagrado" and we all loved what happened there when we played that tune for the first time, so much magic. After that seminar Charlie called me saying "Hey, I was thinking, maybe we should record an album" and so we did, at my parent's guest cabin. It turned out to be one of the most formative and inspiring moments in my life. Sharing that process with someone like him put a lot of light on the belief of what music should be as an energy and as a way to connect beyond anything. He is my teacher for life.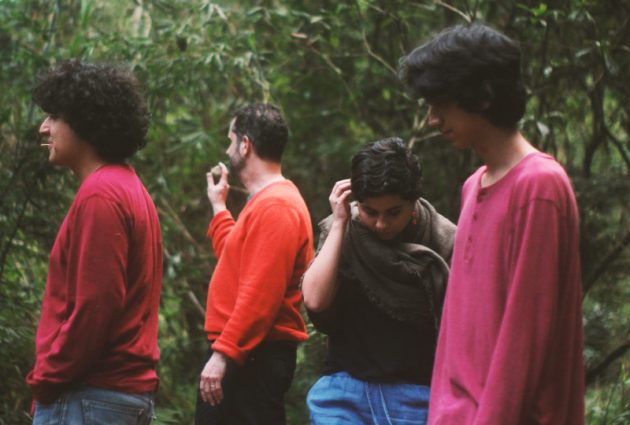 When did you write these songs on Lo Sagrado? Were they written especially for the album?
Most of the tunes were made especially for the album. I never felt like it was "my" album, I see it as a collaborative album with a concept and a direction guided by Charlie, so I tried to make songs in that universe. "Lo Sagrado", "El Agua Y La Miel" and "Detesto En Mí" were part of my first compositions, I had them before the recording, they matched perfectly with everything else we were exploring. "Pena Lunar" and "Para Salvar Destinos" are songs that I did with Alex and then "Maguey" is completely by Octavio.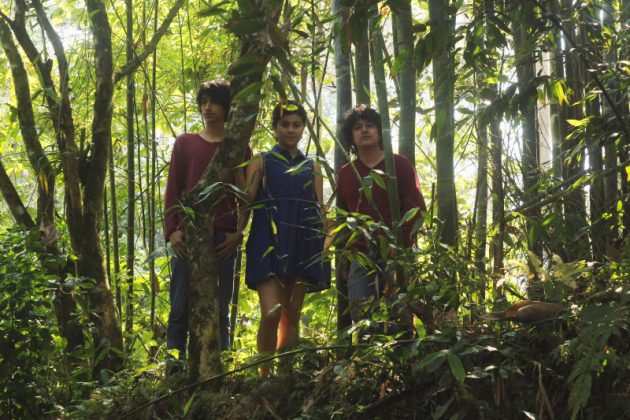 Who are Alex and Octavio? Who else plays on the record?
Alex and Octavio were my schoolmates, we were together in the ensemble with Charlie in Guadalajara. They are sweet, passionate musicians and this album couldn't have been achieved without them. Alex Lozano is an amazing, sensitive drummer and Octavio Álvarez is a beautiful double bass player. Other friends participated as well, like Obed Orozco on the keyboards and Francisco Galán on the trombone. It is really a reflection of young friends doing music and learning.
Can you tell us a little bit about what inspired the songs you wrote for the album, and how they came together?
For me the songs on this album come from a really poetic and abstract vein. The record has a strong focus on the rhythmic and melodic parts, so in that moment I felt like the lyrics needed to be more like a poem, abstract images creating sensations beyond the "storytelling". All the songs I did were born with the cuatro venezolano, it was a new exciting instrument to explore. To tell the truth, there are a few decisions on the composition that I would not make right now, but I guess that's normal when you look back.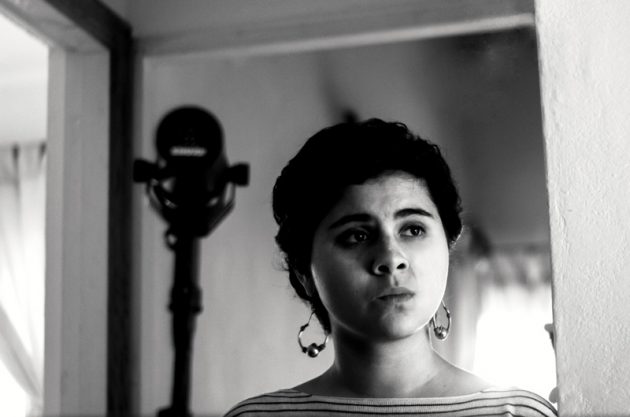 What happened to the album after release? How come it disappeared? And how do you feel now that it will be finally seeing the light of day?
We recorded the album late 2016 without any formal plans or direction. Around that time, I recall talks of a label in the US wanting to release it but nothing happened. So the next year I started to travel to New York to collaborate with Charlie on other projects, I remember being very excited with everything. We played with Antonio Sánchez and Snarky Puppy's Michael League, I had all kinds of illusions for what could happen next.
Then the idea of touring together was presented and we requested a visa while the current U.S. administration's immigration policy was being revised and it turned out that my application was denied. I returned to Mexico feeling horrible and moved to Mexico City. By that time I had forgotten about Lo Sagrado and started to work on new songs, I figured that it wasn't going to be released. In November 2017, to my surprise, I started to get a lot of comments about the record, people started sharing it and that's how I found out it was released. It was very weird because I felt very distant from that sound, at first I was a bit opposed to it. One day I got a message from Natalia Lafourcade saying that she wanted to meet me, that we were from the same town (Coatepec, Veracruz) and that she loved the songs. That eventually sparked so many beautiful things that I'm deeply grateful for. The next year I released "Te Guardo", "Sabré Olvidar" and "Al Norte" and things took off with a new light. A few months passed and Lo Sagrado disappeared from all platforms, without notice. I felt it was some sort of sign, so I just focused on the recording of Marchita, my first formal album. More time passed and my team started to investigate and recover all the documents, artwork, photographs and recordings with the intention of putting it out again the way it was always meant to be released. I think it was such an important moment in my life that I'm grateful for having the opportunity to immortalize it and of course honor all the work and the faith my friends and Charlie put into this. But on the other hand it's weird as this music doesn't represent me any more, so it's hard for the ego to speak gently about the past because we are always thinking like "Now I'm so much better, now I have a 'complete new vision' of my work as a singer-songwriter" and I mean, that's growing I guess. But putting this album back after four years since we recorded it also gave me a new perspective about everything.
What do you have planned after Lo Sagrado comes out? Will Marchita be released at some point?
YES! We also wanted to re-release Lo Sagrado to leave everything ready and organized for when Marchita comes out. I've been working so hard to bring that album to light. I can't wait to put it out. It is really a profound conceptual music work and I believe it will connect with people beyond languages and frontiers. Great things are coming very soon.
Track by Track Commentary
"Lo Sagrado"
This was the first song we recorded. We used this one to test the microphones and space. The vocals in the intro were part of the mic test and in the end we liked it and left it. Charlie's solo has a lot of power, I love it.
"Pena Lunar"
I wrote these lyrics over a piece that Alex was working on, it was very fun writing it with him. I also remember that for the bass intro we all had to leave the cabin for Octavio to be alone, he was very nervous, and then we returned to finish the song. Chris Finney did an amazing job as an engineer but also as a coach. He always helped us feel secure with the whole process.
"El Agua y La Miel"
This song is very important to me, it came while playing my jarana "mosquito", an instrument that I built when I was 11 years old. Actually it's two very short songs stitched together. I wrote them thinking about the news and all the sadness and tension I felt with the constant disappearance of women. It was a very violent time in Veracruz. It was a challenge to talk about something so serious, so I wrote two poems to somehow express my fear and concern. Recording this one was very difficult because my vocal and cuatro got lost in the sound when the band entered, we had to double the cuatro and re-record a few vocals in some parts.
"Porque Existo"
This is the lightest and brightest song on the album. Charlie's solo here is amazing for its beauty and simplicity. It was probably the last one I wrote for this album. After practicing for so many months in an acoustic setting with the drums and the double bass I got used to screaming in order to listen to myself. When we recorded it Chris noticed this and said to me "Imagine you're singing it to someone very close to the ear, something very sweet". That image still helps me a lot to understand the relationship between my voice and the microphone.
"Río"
Río has a special wizardry. Seeing how Alex and Octavio got together to make the base of the song was very moving. It is actually a poem focused on sensations, it does not speak of anything in particular. We tried to make our interpretation correspond to a dark and mantric texture.
"Para Salvar Destinos"
Another one that I worked on with Alex, we also did the lyrics together. When we recorded it, the bass vamp was a lot of fun. We had to relax a lot to be able to play and make the music walk within the different sections of the song.
"Los Días"
This is the most folkloric song of all. I thought a lot about son jarocho when I wrote it. It was nice to see how Charlie, who wasn't familiarized with the genre, received it with such enthusiasm and made his own arrangement for this album. Recording claps is always a beautiful moment of any day in the studio.
"Detesto En Mi"
This is the saddest song. Here, perhaps, I was already worrying more about the songwriting. I remember this one to be the first or second take. We recorded it first as a trio like a Mexican waltz, very solemn and nostalgic. When Charlie recorded the guitar it changed completely. It was the first time I realized how important colors and tones can be in an arrangement.
"Maguey"
Octavio wrote this song in ints entirety. I really love what Francisco Galán did with the trombone and the parts he played in unison with the guitar are my favorites.
"La Despedida"
I wrote this song very early in the project, I wasn't planning to use it but Alex liked it a lot and did a very nice job of orchestrating it with drums and bells. Octavio also made a super simple and energetic bass line. Looking back at it now, it's a strange choice to close the album, I remember we wanted to leave the listener with this short and sweet love story.
BUY/LISTEN: smarturl.it/losagrado
For more guitar guides check The Cook Trio.

Follow Sounds and Colours: Facebook / Twitter / Instagram / Mixcloud / Soundcloud / Bandcamp

Subscribe to the Sounds and Colours Newsletter for regular updates, news and competitions bringing the best of Latin American culture direct to your Inbox.
Share: