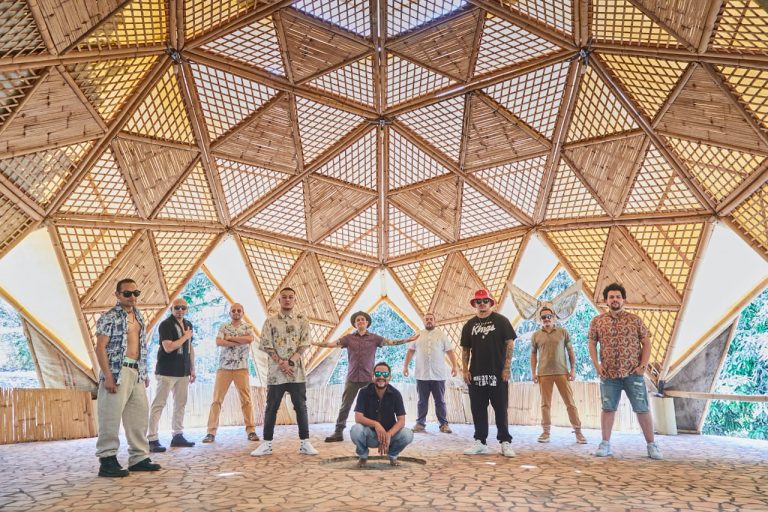 Sounds of Mexico #12 (Top 50 Songs of 2021 Edition)
19 December, 2021
A year of reactivation, adaptation to technologies that we met in 2020 and an endless amount of new music in different colours and flavours.
In this edition I wanted to select 50 songs that represent the current state of the Mexican music industry, with each of these songs either making strong impact on the audience or for its style or originality.
Sounds of Mexico has become a window of opportunity for new artists and a pretext to enjoy new music and keep updated on the latest projects.
Thank you for reading my round-ups and for being open to discovering new songs. As long as you keep reading and listening we will continue finding new music for your ears.
Happy Holidays,
Marcelo Lara
---
Daniel, Me Estás Matando
The pure and contemporary romanticism of this duo captivates everyone when they hear them for the first time. In an era of immediacy and electronic sounds, the Mexican duo go back in time, adding modern details but retaining a pure essence. The base of their music is bolero, but they have been experimenting more and more with traditional Mexican genres. Listening to them is like watching a Pedro Infante movie, a sheer delight, leaving a legacy that will surely remain in the history of Mexican music. Grandes Éxitos del Bolero Glam Vol. 2 is their most recent material and is a must-have for 2021.
---
Bruses
Through music Bruses has managed to find her safe place, while at the same time managing to reach the hearts of millions of people who feel the same way she does. This song in particular has become the anthem of a new generation, a reason to live, a reason to cry, a reason to let go; through her music she has managed to create a community and be a spokesperson for the feelings of thousands of people. She is gradually becoming a benchmark for contemporary Latin American pop, creating something unique with a clear and honest identity, and a message that says "it's okay to be bad".
---
Santa Fé Klan
People look for honesty in lyrics, they look for artists that change their routine, that take risks, whether it is a song that you can identify with or that represents something important in your life. Santa Fe Klan positioned himself quickly within an urban brand of cumbia, mixed with rap and other elements that make him a little bit different to the rest, and have ensured a quick rise. His frequency in releasing music allows you to discover many different sides to his music, the depth of his lyrics and his kindness towards the people who follow him. Taking risks to do something different is no mean feat, and so we are going to expect much more from an artist as complete as Angel.
---
Porter
You can always be different, but transmitting a message, originality and staying relevant in music is not easy. Porter surprised me again with one of his new songs, "Ranchito", which has a little bit of everything; it keeps the indie rock feel of his initial songs, but combines it with tubas, as well as musical motifs and lyrics that have a certain "family" feeling. From the beginning until the end of the songs it never ceases to surprise you; there is a denouement, a climax, keeping you attentive to everything that is happening. Close your eyes and you can watch a movie of this musical story.
---
Los Aguas Aguas
While living for nine years in Xalapa, Veracruz I was able to discover a musical world that I have not seen anywhere else in the country. Los Aguas Aguas have been around for years and remain a force, innovating with their calm and tropical fusion jazz, hip-hop, funk and afro, with wind instruments, jaranas and lots of percussion helping create a balanced, fresh and unmissable mix. They are a good reference for the music made in the south of the country, while also representing Mexican musical innovation.
---
If you'd like to send Mexican music for me to listen to, you can do so by sending a link of your music to [email protected]

Follow Sounds and Colours: Facebook / Twitter / Instagram / Mixcloud / Soundcloud / Bandcamp

Subscribe to the Sounds and Colours Newsletter for regular updates, news and competitions bringing the best of Latin American culture direct to your Inbox.
Share: