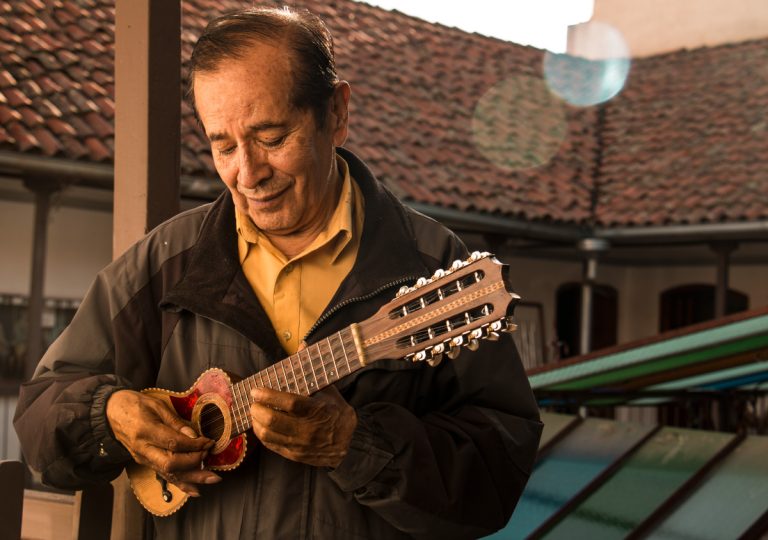 Ana Díaz (Ernesto Cavour in the Museo de Instrumentos Musicales de Bolivia. La Paz, 2018)
The Musical World of Ernesto Cavour, Bolivia's Charango Maestro
22 December, 2022
Once described as "the best in the universe" when it came to the charango, the small 10-string traditional Andean instrument, Ernesto Cavour could be found playing his beloved instrument and other musical creations at the Teatro del Charango in the highland city of La Paz every Saturday night. Sadly, the great maestro passed away in August, although I was lucky enough to interview Cavour in 2018 to discuss his colourful life, in which he succeeded in making his creative visions a beautiful musical reality.
Completely self-taught as a musician, Cavour cited "a strong and profound love and passion" as one of his biggest motivations from the moment he first picked up a charango as a boy in 1950s La Paz. His mother, who raised Cavour alone, didn't want him to be a musician, "but I resisted and made promises," Cavour recounted.
This wasn't his only professional obstacle, however. "I was completely timid as a young person," said Cavour. "I was scared to get up to the microphone and play… I found it impossible to play in public, and when I did manage to, I'd start to stutter. My voice, my fingers… nothing responded, to the point that I would play almost paralysed."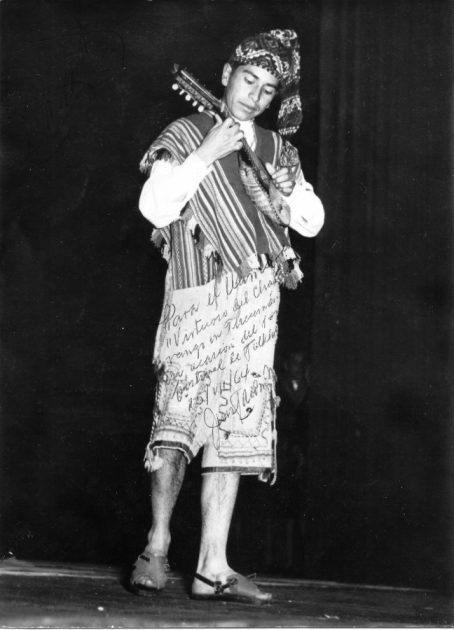 But with a successful career as a soloist as well as part of renowned groups such as Los Jairas and El Trío Dominguez, Favre, Cavour, how did he overcome this? "One day, a man who came to my house with my neighbour told me: 'You play instruments well, why don't you join the theatre?' And I said 'no, I'm too scared'. And he told me that I needed to socialise with music and art, that I couldn't just play on my own. And that's how I ended up joining the national ballet," explained Cavour.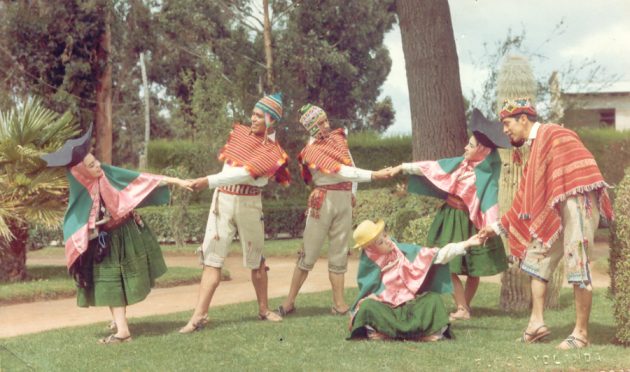 Due to this, the charango maestro was able to travel all over Bolivia performing for miners and workers, while at the same time experiencing the country's timeless magic and beauty. "Time hadn't passed, it had stayed in the same moment," Cavour reminisced, as he took me back to the 1960s. "Bolivia was paradise in those days."
It was also during those travels that he started collecting musical instruments of all kinds, a habit that would later influence his work as a museum curator, an investigator and an inventor of musical instruments. "I started to collect instruments because they were very cheap, around 15 bolivianos each (roughly $2 US today)," said Cavour, who appreciated the beauty and the natural, varied sounds of the instruments made in the countryside. "I saw vihuelas, guitars, charangos, and so many other instruments with different names," he continued. "There were flutes of all sizes, of every colour, and every material. There were incredible things that just aren't around anymore."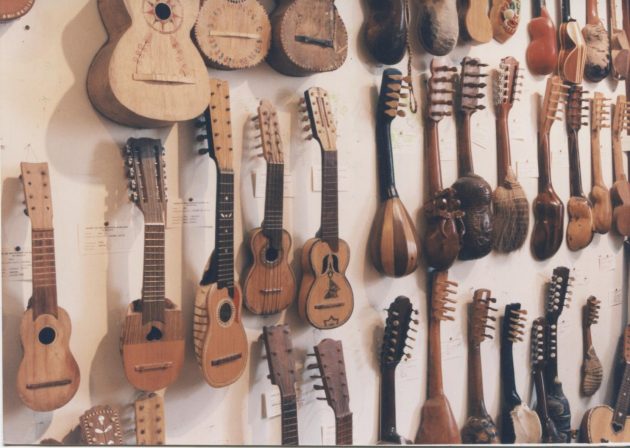 Cavour founded the first incarnation of the Museo de Instrumentos Musicales de Bolivia (The Bolivian Museum of Musical Instruments) in his home in 1962. Today, the museum resides in a beautiful and spacious colonial house on Calle Jaén in La Paz, where it is home to around 2,500 musical instruments, including pre-Hispanic pieces. The building also houses the Teatro del Charango (The Charango Theatre), an art gallery, a library, and a workshop, where music lessons are also offered.
During a brief tour of Europe in the late 1960s and early 1970s with Los Jairas and Alfredo Dominguez – pioneers of the neo-folklore style that contemporised traditional Bolivian music with a fusion of charango, guitar, quena (traditional Andean flute), bombo (a type of bass drum) and later, zampoña (traditional Andean pan flute) – Cavour had the opportunity to develop his skills as an inventor of musical instruments. Inspired by what he observed in the workshops of the master luthier Isaac Rivas, Cavour was further encouraged to invent when he started writing his first music-theory books. "I started, for example, writing methods that would allow people to play the charango more easily… because there were no methods available then," he recounted. His first book, El ABC del Charango, was published in 1962, and "it was with these books that I started to create."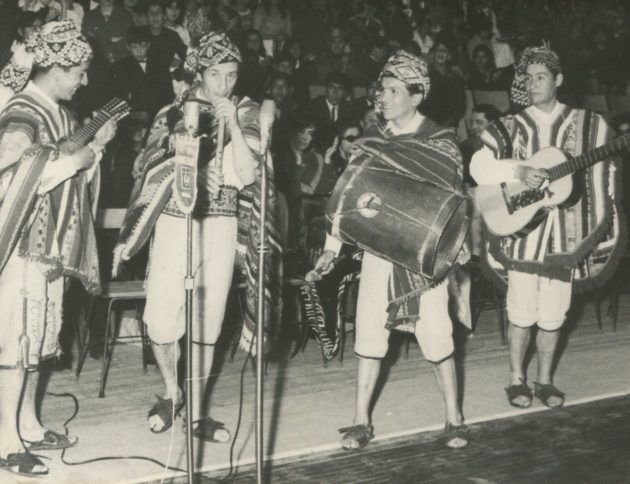 In a large abandoned factory in Switzerland, Cavour experimented with instrument design. "There were machines there, at my disposal," explained Cavour. "There wasn't anyone there to bother me or tell me, 'You can't do that!', and there were already a lot of guitar necks. So I made the most of it and that's how the guitarra muyu-muyu (double-sided guitar) first came about. I then finished it when I returned to Bolivia." One of Cavour's most successful musical inventions, the guitarra muyu-muyu has been popularised by the technical skill of colleague Franz Valverde who, along with esteemed quena player Rolando Encinas, would accompany Cavour each Saturday night at the Teatro del Charango concerts.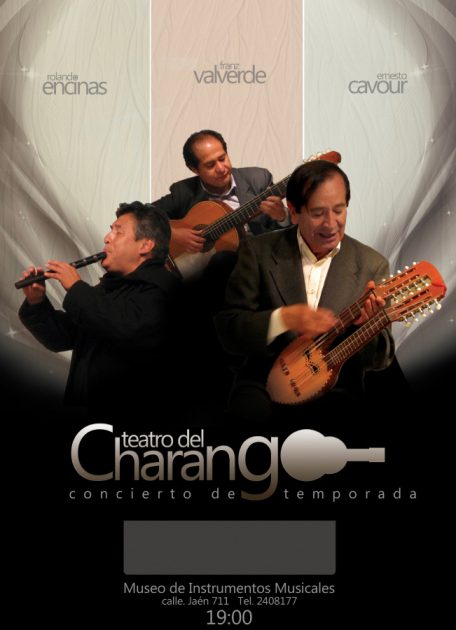 However, it was the two-row chromatic zampoña that Cavour was most proud of creating. "I searched around and figured out how to get all the tones into two rows," said Cavour. "Of course, it made things very simple… It was the departure for the zampoña to be used to make all kinds of rhythms."
When I asked Cavour about the essence of his music, he was quick to point out that he didn't like to sing about women much, as there are so many degrading songs "about how [other artists] want to kiss them, their necks… bending them over… it insults women. What moves me more are customs, the earth and its foods," said Cavour, who lamented that traditional Bolivian music has 'stagnated' in general, despite enduring in certain rural areas and with some contemporary musicians. "The way the world is advancing… [people] don't want a huaynito," he said, referring to a genre of music and dance typical of the Andean highlands and the influence globalisation, consumerism and modern communication is having on popular tastes.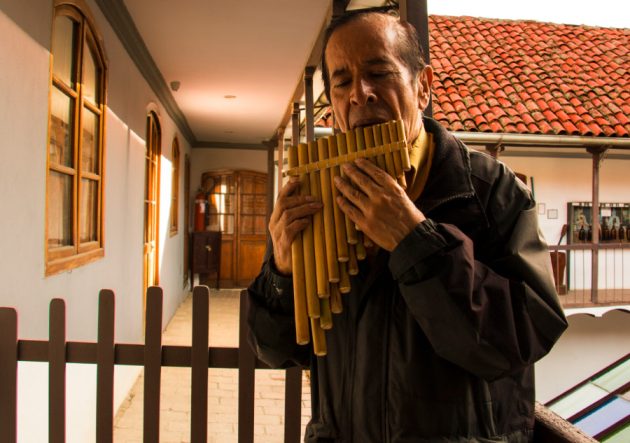 Despite this, Cavour continually produced a lush banquet from the fruits of his passionate lifelong labours and fertile musical mind. At the end of the interview, I asked him what he hoped would happen with all this work in the future. "The museum still isn't finished yet. I hope that in a year the museum is done. I have a few very important rooms in mind. It will enlighten the world about things that have happened, things that have been lost. Many tourists come here [to learn]," said Cavour.
One room Cavour had in mind was to be dedicated to the origins of musical instruments from around the world. "Some things were created to be played as musical instruments," marvelled Cavour, referring to any number of the naturally-formed instruments displayed in the museum. "I'm also working on a book [about world musical instruments] that will be important at world level. That's what's taking up my time."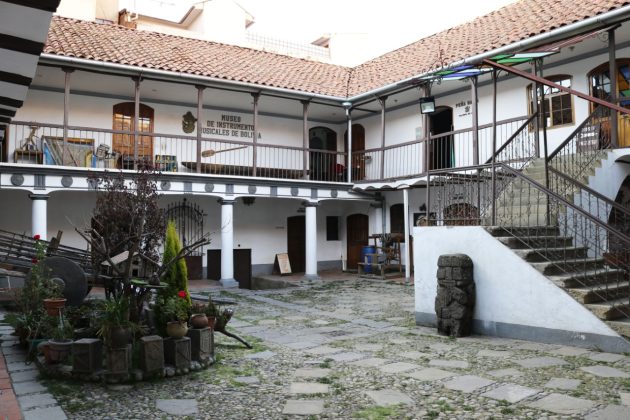 Typically, Cavour continued working up until his death, despite the pandemic slowing things down. The room dedicated to the origins of musical instruments from around the world is in the process of being finished, while his last book will be published once the final revision is complete. Long may Cavour's memory be remembered through his music and work, and long may his music and work be remembered and built upon. Just as Cavour said that some things were made to be played as musical instruments, some people were born to play them, create with them and share their music and customs with others. ¡Gracias por tanto, Maestro!
For more information:
Museo de Instrumentos Musicales de Bolivia, Calle Jaen #711 esq. Indaburo, La Paz, Bolivia. Tel.: +591 22408177. Facebook: https://bit.ly/3QLJGQP

Follow Sounds and Colours: Facebook / Twitter / Instagram / Mixcloud / Soundcloud / Bandcamp

Subscribe to the Sounds and Colours Newsletter for regular updates, news and competitions bringing the best of Latin American culture direct to your Inbox.
Share: