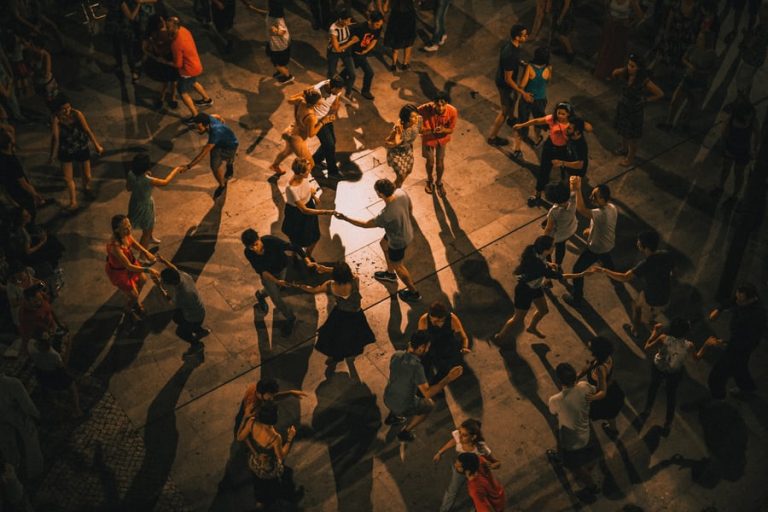 ​​10 Places To Meet Single Latinas In Los Angeles
24 March, 2022
Los Angeles is a difficult place for dating. Everybody is so busy these days, and the ones you encounter in bars and nightclubs might not be your type. However, there are plenty of single Latinas at your place who don't always want to do the things you don't want to do.
Whether you're hunting for a hook-up or your sweetheart, we've got some great suggestions.
It's not only a list of nightclubs and bars; there are plenty of other places where Latin singles may meet.
1. Online dating
Folks who want to connect these days go to Los Angeles dating sites, especially working people who don't have much time. People nowadays are rarely present at the moment, preferring to be engaged in technology. Use this to your power and grab their interest where it lies. The rise of online dating websites has provided a convenient solution, catering to those who crave companionship but have limited time to spare. In this digital age, individuals can explore a wide range of potential partners and tailor their search to specific preferences, even including online dating websites for instant hookups, where like-minded individuals can find thrilling connections instantly.
2. Singles events
In Los Angeles, there are several socializing events for singles, working adults, and other groupings. Since everyone comes here to end their single status, these events are an excellent opportunity to meet new people.
Los Angeles has a wide range of activities, from professional to amateur, and singles events such as speed dating.
3. Volunteer events
It's difficult to imagine a better setting to meet the right kind of person than at a volunteer program. There are a lot of excellent young single folks that dedicate their afternoons and sometimes weekends for good deeds.
You'll not only be doing good for society, but you could also meet someone wonderful.
4. Religious gatherings
You're wrong if you assume that just your grandparents and the elderly attend church in Los Angeles. Many modern churches appeal to younger people and encourage them to become more involved in their faith.
As mentioned in Tips for Christians, Joining a local church group that gathers outside the Christian community is the most significant way to meet people.
5. Grocery stores
This one isn't to be underestimated. Young single individuals who are well-off and worried about staying in shape prefer to shop at health-conscious groceries.
You could seek to advise on anything or provide your opinion if someone appears to be having difficulty making a decision and strike a conversation.
6. Food events
Outdoor food festivals tend to draw large crowds of young and hungry singles. With the engaging and fun environment, meeting people at these events shouldn't be too difficult if you have a little confidence and charisma.
7. Bookshops
You might be able to strike up a discussion with a lovely single Latina at your nearby small bookshop if you prefer bookstores over nightclubs.
Rather than Barnes & Noble, you'll have more fantastic luck visiting smaller independent bookshops.
8. Education courses
Take some classes if you want to meet others who share your interests in pastimes or subjects. Community colleges provide relatively low-cost programs. However, make sure to enroll in a practical or entertaining program to you so that you can enjoy your time there.
9. Bars and nightclubs
Go to a place with many bars, do some bar surfing, and be prepared to move on if you don't find your match.
LA has many excellent bars featuring anything from karaoke to dance classes to full-scale shuffleboard wars where it might be easy to blend things up with some folks.
10. Walking a dog
Wandering the streets with a lovely puppy might be a fantastic strategy to meet people if you live in an area with many young single people. Dogs are excellent icebreakers and conversation starters. If you don't have a dog of your own, I'm sure you have colleagues who would be happy to let you walk theirs so they could have some alone time.
Large metropolia have its drawbacks, such as pollution and transportation, but they make up for it with many activities.
Hundreds of singles want to ditch dating sites to get into a relationship. So how can you discover them? Simply become involved in new activities, attend group meetings, and take your online dating game more seriously.
That concludes our list of the most incredible spots in Los Angeles to meet single Latinas.

Follow Sounds and Colours: Facebook / Twitter / Instagram / Mixcloud / Soundcloud / Bandcamp

Subscribe to the Sounds and Colours Newsletter for regular updates, news and competitions bringing the best of Latin American culture direct to your Inbox.
Share: