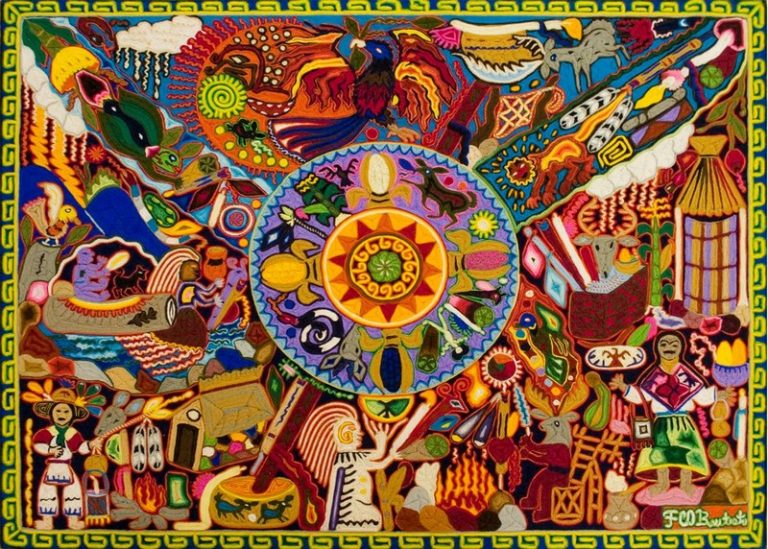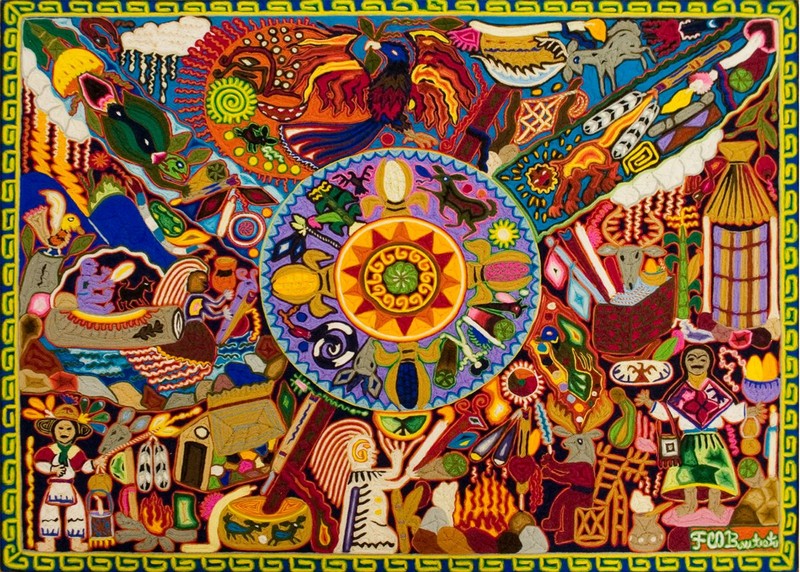 3 Home Decor Ideas Inspired by South America
21 July, 2021
Lavishly designed Latin American homes are unique because we see a blend of several cultural and architectural influences in them. Of course, the most dominant of those décor themes are a combination of Spanish Mediterranean and Native American influences, but that is not the only inspirational theme from the region. A quick look through some of the most intriguing décor ideas that were inspired by South American architecture should help us understand the concept better.
Vibrant Hues of Bright Lush Colors
The average US home may not be able to pull it off with the same flair that the Latin Americans can, but with a bit of moderation and open-minded design, the vibrant shades can be made to work in your own home as well. Take the living room for example and redecorate it with:
An intricately handwoven, multicolored couch cover, complete with simple but beautiful designs inspired by nature and culture
Similarly handwoven covers for the throw pillows and cushions, but each of them different in both design and color combinations
A multicolored rug in intricate handwoven patterns, where orange or red is the dominant shade
Contrasting Hues
With so much color everywhere, it isn't difficult at all to create dazzling hues anywhere really. Even the bedrooms are quite colorful in Mexico, Colombia, Peru and other nations which have inspired interior décor in North America, but they might feel a bit too loud for getting a good night's sleep if you are not used to multi-shaded walls and tiled bedsheets with a flurry of lush color in each tile. Tone it down a little and try to mingle the two styles by creating a beautiful contrast of soft, solid shades in the background, with bright, vibrant highlights.
For example, round, hanging lanterns that look similar to traditional South American paper lanterns in bright yellow, orange, or pink can look beautiful when contrasted by walls of very light grey, or even off white. The walls themselves do not have to be completely devoid of the bright colors either. Add a painting in theme of the famous Día de los Muertos festival, or dedicate an entire focus wall to several paintings that depict the colorful art which originated from South America since the ancient times.
Be Smart about the Integration of Cultures
It is easy to get caried away and forget about the importance of certain things. For example, the mattresses in most South American homes are still made from stuffed cotton/sponge. That is bad news for your back and neck, in case you are considering using one of those. If you have not upgraded to a memory foam and coil spring mattress yet, do be sure to get one as soon as you can. It will do wonders for your sleep quality, and the coming Labor Day has great mattress sales on the best products available today. To make your new mattress blend in with the rest of the South American décor, simply put a custom, handmade mattress cover on it in the choice of colors that you want.
Understand that traditional South American homes are full of colors, art, graffiti, stained glass art, religious paraphernalia and so much more. Although they can look stunning when done right, it is better to always give each concept a short trial first, and preferably in one room or any one part of your home. If it works, you can decide to implement similar décor in other parts of the property as well. Even when limited to just one room, that entire room will become a focal point of the house.

Follow Sounds and Colours: Facebook / Twitter / Instagram / Mixcloud / Soundcloud / Bandcamp

Subscribe to the Sounds and Colours Newsletter for regular updates, news and competitions bringing the best of Latin American culture direct to your Inbox.
Share: