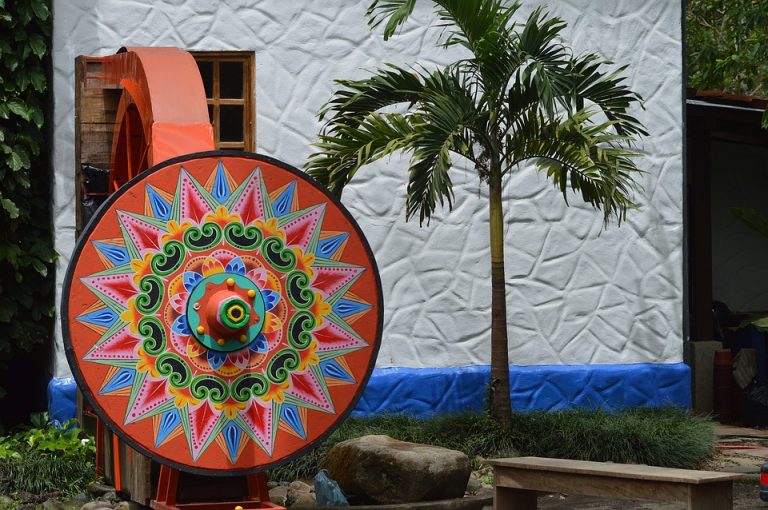 3 Ideas for a Latin American Style Bedroom
17 February, 2021
Latin America is influential across the globe, whether it be through art or food. Many of us will enjoy elements of Latin America, perhaps even without truly thinking about it. For instance, you are most likely a fan of Latin American cuisine such as their classic foods of empanada, tamal, and mole poblano. You may also be a fan of their beverages like the infamous margarita. But there is much more to Latin America than their food and drink. In fact, there is a whole world of beautiful art and décor that you can incorporate into your own home, especially the bedroom.
Whether you like to indulge in Latin America and frequent the Latin American countries, or you are simply a fan of their art, culture and décor, there are great ways to influence your home so that there is a Latin American feel to it. Here are some top tips on how you can do just that.
1. Add Pops of Color
Latin America is renowned for their daring and dramatic color schemes. Therefore, it would be wrong to ignore such a striking color palette. Rather than settle for dull and lifeless colors, choose those that will help make your bedroom lively. Of course, you will want to ensure that you do not go too overboard as your bedroom is still meant to be a calming atmosphere that will help you sleep at night.
If you don't want to paint your entire room bright orange or red, then you can always include these dramatic colors in smaller details, such as with a feature wall or having a bed frame that is bright and colorful and pushed against an off-white wall. Colorful accents are ideal for bedrooms as they can help you add Latin American influences without compromising the calming integrity of your bedroom.
Great ways to add pops of color are through the inclusion of wall art, cushions, rugs and throws. Although Latin American colors are vibrant, this does not mean you should clash two colors together. You still need to know which colors match and which ones are likely to cause havoc with your eyes. Check out this color wheel to help you decide which colors suit one another.
2. Include Plenty of Greenery
Not only does the addition of plants and greenery make for a calming and pleasant atmosphere, but it also helps with your bedroom's airflow and rids the room of impurities. There are many ways to add plants to your room. For example, you can add hanging baskets and have vibrant plants spilling over the sides. However, you can also have large potted plants in the corners of the room.
Of course, refrain from turning your bedroom into a jungle. There is definitely a balance you will want to strike just right. Not doing so can make your bedroom overwhelming, chaotic but also difficult to maintain and clean. Looking for Latin American plants to bring into the home? Read this article.
3. Don't Forget About the Bed
There are plenty of ways you can dress up your bed and make it centerstage. For starters, you can have a colorful bedframe that when pushed against a blank, white wall can be striking to look at. What's more, you can choose to cover your bed in colorful and exotic bedding that encompasses Latin American culture and art. Remember, though, that your bedroom will only be less than comfy if you haven't got the right mattress to help you relax and unwind as you enjoy your beautiful Latin American bedroom. No amount of dressing up can make your bed comfy or hide how uncomfortable your mattress is. If you are looking for a new mattress that will pull together your bedroom and make it the optimal place to rest your head, hybrid mattresses are great to sleep on. Be sure to check out reviews before buying your mattress.
A Latin American bedroom is a great and fun way to bring color into your home. If you are a lover of dramatic color palettes and love Latin American art, then this could be the perfect aesthetic for you. Of course, you could keep the Latin American décor theme to one room, or if you wish, you can expand to the whole home.

Follow Sounds and Colours: Facebook / Twitter / Instagram / Mixcloud / Soundcloud / Bandcamp

Subscribe to the Sounds and Colours Newsletter for regular updates, news and competitions bringing the best of Latin American culture direct to your Inbox.
Share: