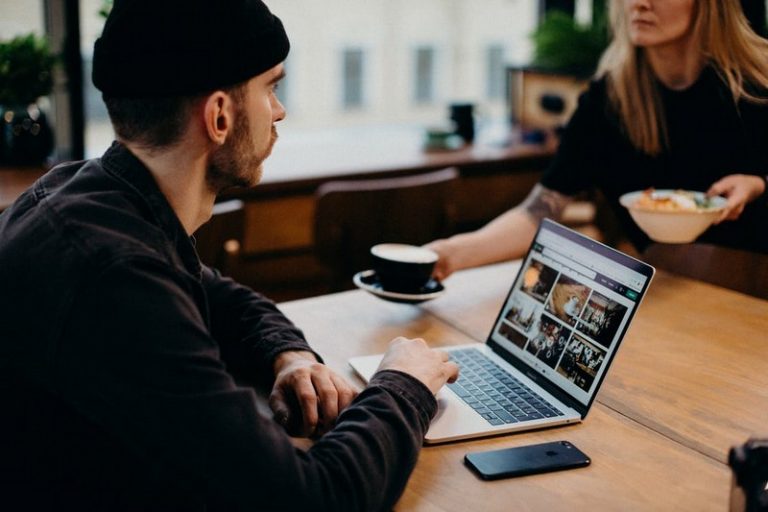 3 Money-Minded Tips for Digital Nomads in South America
20 April, 2020
Home to several UNESCO World Heritage Sites, diverse Latin and Indigenous cultures, yet unvaryingly friendly people, South America is an obvious choice for freelancers.
Leaving behind the drudgery of the 9–5 for beautiful South America makes sense if you're burnt out, but it's not without its downsides. Money issues may follow you anywhere in the world if you don't properly prepare your finances for the nomadic lifestyle.
To make sure you get the most out of your South American destination, check in with these financial tips. They'll help you manage your finances better, so you can focus on the food, culture, and landscape that surrounds you.
1. Get Financially Literate
As a digital nomad, you fulfill a lot of roles. You're the only HR, accounting, and marketing employee — not to mention the only one responsible for the work you do from your screen.
Not knowing about things — for example, bookkeeping and taxes — may land you in hot water. Your ignorance may threaten your livelihood and leave a lasting impression in your credit history.
That's why it's crucial you become financially informed before you take off to new locales. Understanding how your financial choices impact your credit score and history may help you avoid forming bad habits abroad.
Take a crash course on simple accounting to help you up your invoice game, and discover what tax deductions are available to freelancers like you.
2. Budget
Everyone needs a budget, but digital nomads might need it more than anyone else.
For one thing, you don't have the same safety nets as your salaried coworkers you left behind in the office. If you expect to have sick pay, healthcare coverage, and other support systems, you have to pay into them yourself.
This means your budget needs to have more savings than most.
To start with, withhold as much as 30 percent of your income for taxes.
Depositing money into an emergency fund is also crucial for freelancers in case you lose clients or get sick. Aim for about six months to a year's worth of expenses in this fund.
You may also want to research what personal loans or personal line of credit loans you qualify for as a freelancer. A personal loan or line of credit may help you in unexpected emergencies if your savings fall short. It is also recommended to work with a financial institution that can help you build up your credit and even offer you a loan in the future. Learn more about Checking for Educators, Military, First Responders | Atlantic Union Bank.
3. Find Out Cost of Living
As a nomadic freelancer unchained from a desk cubicle, you can work anywhere you want. Nearly all of South America is your oyster.
But when it comes to setting down roots, you have to think beyond just what cities excite you the most. As the headquarters of your startup career, your home base has to fit your budget.
Cost of living should be one of your biggest concerns. You're already taking a risk working freelance; you don't to worry about whether you can afford rent.
The cost of living varies greatly across the continent. In Montevideo, Uruguay, you may be spending at least $1,000 USD on rent alone, while in Cuenca, Ecuador, you may spend as little as $650 for the same space.
Bottom Line
Focus too long on the negative aspects of freelancing, and you may be scared to embrace the nomadic way of life.
But sometimes, it's worth doing something that scares you. As long as you prepare your budget properly, you may embrace the welcoming world of South America without worrying about finances.

Follow Sounds and Colours: Facebook / Twitter / Instagram / Mixcloud / Soundcloud / Bandcamp

Subscribe to the Sounds and Colours Newsletter for regular updates, news and competitions bringing the best of Latin American culture direct to your Inbox.
Share: