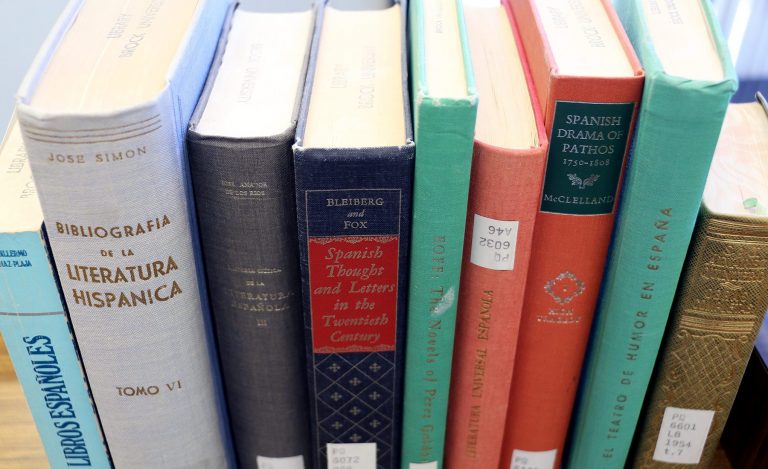 3 Must-Read Books for Students from Latin American Writers
15 October, 2019
Such is the joy of reading a good book that it feels like a high; almost psychedelic! Good books are a drug; the very best kind of drug. So strong are they that we are left searching for other books to give us the same feeling. If you've done any reasonable amount of reading then you know finding another book that gives you the same high isn't easy. All books are not created equal. Some are far superior to others. The ardent book lover is forever on a quest to find his next masterpiece to read.
We know how hard it is to find a good book so we went through the trouble of finding some on your behalf. In fact, we went a step further than just finding a good book; we found some good books by Latin American Authors. We've often recommended books by American, European, and Australian writers, but today we want to try something different. Not only are these books good but they give you a new perspective on the world from different eyes. Are you ready for a deep dive? Here we go!
The Time of the Hero by Mario Vargas Llosa
This novel is set in Lima, Peru, around the 1950s. It follows a young teenage boy who ends up in a cadet military school. While the school looks perfect on the outside, there is actually a cover up going on. One of the boy's classmates has died during a training exercise and efforts are being made by school officials to cover up the incident. The cadet then embarks on a mission to expose everything.
This novel was the first by Mario Vargas, who was born in 1936 in Arequipa, Peru. He soon moved to Bolivia with his mother because his parents had separated before his birth. After a decade, the parents reconciled and him and his mother moved back to Peru and reunited with his father in Lima. Mario started developing an interest in writing at a very young age. His father didn't like it, however, and enrolled him in the Leoncio Prado Military School. Vargas hated the school with a passion and it was the inspiration for his first novel, The Time of the Hero.
Traveller of the Century by Andres Neuman
This ambitious novel mixes politics, love, philosophy, and history into one beautiful work of art. It all starts in the city of Wandernburg (which you will not find on any map) in post-Napoleonic era Europe. Hand wanders into the town and is set on a captivating story of love and adventure, with many themes being woven into the tapestry of this beautiful work of fiction. Andres Neuman has written many such beautiful works, of which Traveller of the Century is a consummate example. I can confidently say it is among the 10 best books of all time.
These should help you get started if you are looking to find more inspiring Latin-American books. If you are looking to spice up your essays with one of these books in mind, Edubirdie is personal essay helper that will help you get things done faster. The diverse team of writers and researchers will handle just about anything you throw at them.
Bird of Paradise: How I became Latina by Raquel Cepeda
Raquel Cepeda was born in Harlem and her parents were Dominican. She went on to live in the Paraiso district of Santo Domingo with her grandparents while an infant and remembers mostly good memories from this time. When she came back to the US, however, she found out that her family had separated. Her mother had an abusive boyfriend who moved them all to San Francisco. She didn't stay there long and eventually moved to New York City to live with her father and his European wife. There she was in constant conflict with him because he didn't want her to express her Dominican identity. She was forced to construct her identity in the streets and culture of uptown Manhattan.
Much later, as a journalist, Raquel began to explore her own genealogy using ancestral DNA testing to find out which races and ethnicities went into her identity. Hers is a story of finding oneself in an ambiguous world where it is often hard to know who we are. Her beautiful writing style and captivating story should be cathartic to anyone struggling to find themselves.
Conclusion
These three books are captivating and enticing. Make sure you've set aside a sizeable block of time for each as you won't want to put it down once you pick it up. When you're done, you certainly won't be the same again.
Author Bio
Emma Rundle is a book reviewer, writer, and researcher. She loves to write book reviews and op-eds on contemporary matters that touch her heart. She also loves to help students with their essays as a proof-reader and educator.

Follow Sounds and Colours: Facebook / Twitter / Instagram / Mixcloud / Soundcloud / Bandcamp

Subscribe to the Sounds and Colours Newsletter for regular updates, news and competitions bringing the best of Latin American culture direct to your Inbox.
Share: