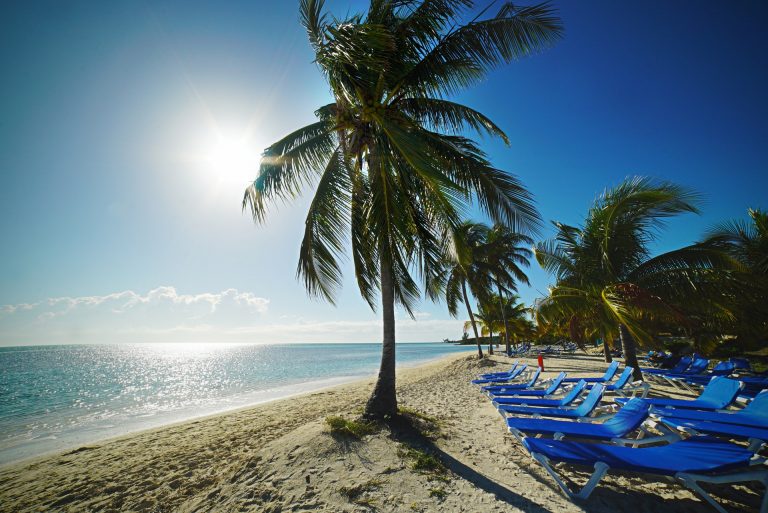 4 Exchange Programs in the Caribbean
28 June, 2021
The Caribbean archipelago is not only where the fictional pirates dwell. Perhaps, you haven't considered it seriously yet, but in fact, these islands are also a perfect place to go if you're looking for a great student exchange program.
Why? Well, there's a number of reasons. Let's close in on the subject, and then we'll give you a list of some great exchange programs in the region.
Why Study in the Caribbean?
The countries located on the Caribbean islands probably don't come to your mind firsthand when you think of a place to study abroad. However, this region has many attractions for students.
So, why should you study in the Caribbean? Consider the following arguments.
It's a great blend of recreation and education.
It's an opportunity to explore the region's vivid culture.
The cost of living is relatively low, as are the tuition fees.
Many educational institutions offer high-quality education that adheres to American and European standards.
What's more, the application process is usually simple and easy. However, in most cases, you'll have to write an application essay. But don't make a big deal of it, as you can always type a "write my essay on EssayPro" request into the search bar and find a professional service that can handle the task.
But how do you choose the country and the program?
Popular Places of the Caribbean
The Caribbean Region contains a total of 28 countries. Many of these islands and island groups are parts of other countries, namely, the UK, France, and the US.
Generally, the most popular go-to places in the Caribbean are the following:
Dominican Republic;
Cuba;
Puerto Rico (US);
Jamaica;
Bahamas;
Aruba (Netherlands).
However, these regions are most popular among vacationers. If you're planning to combine recreation and studies, there are more things to consider.
Caribbean Countries With the Best Education System
According to the World Bank, the country with the best education system in the Caribbean, as well as in all Latin America, is Cuba. Another Caribbean country highly praised for its efficient education system is Barbados. Good colleges and universities are also located in Jamaica, Puerto Rico, US Virgin Islands, and the Dominican Republic.
Most of them offer exchange programs, so if you're keen on a particular country or institution, it's best to check specifically. If you're undecided yet, below is a list of some popular exchange options you might like.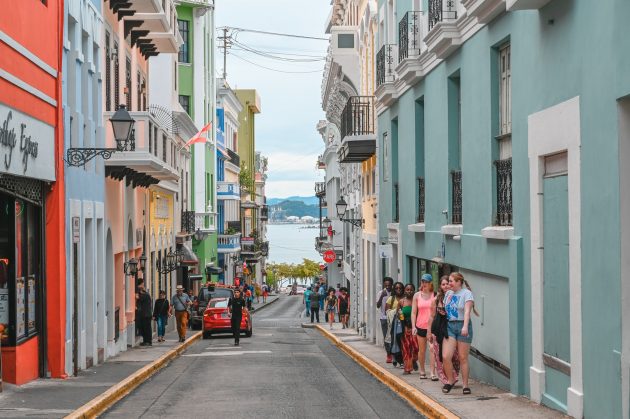 Great Student Exchange Programs in the Caribbean
1. EEAbroad: Study Abroad Programs in Cuba
This is a summer StudyAbroad Intensive Language program perfectly suitable for those looking to improve their Spanish. Its curators promise unique, meaningful, and authentic experiences combined with instruction from a skilled team of educators from Cuba and the US.
The program is delivered in Spanish, and the subjects include Spanish language and literature, agriculture, business, Caribbean studies, and even dancing and music. Students are required to have a minimum 2.5 GPA to join in.
2. CIEE: Santiago – Liberal Arts, Dominican Republic
This extensive program is one of the most popular ones in the region, according to recent reviews. It is delivered fully in Spanish and can last through either a fall or a spring semester or even a whole academic year.
The subjects include Spanish language and literature, Caribbean studies, Latin American studies, and others. All courses are complemented with extracurricular activities aimed to immerse students in the country's culture. The minimum GPA score requirement is 2.5.
3. AIFS: Bridgetown – University of the West Indies
Barbados is one of the best countries for students in the Caribbean, and this program stands out because it's taught in English at the University of the West Indies. It's also one of the oldest of such programs, being founded in 1964.
It's a short-term summer offer that includes both an extensive curriculum and a rich cultural program. You'll study history, sociology, cultural studies, political science, and other subjects and will also take part in fun activities. The program provides up to four credits and requires a minimum of 3.0 GPA.
4. Broadreach College: Caribbean Tropical Marine Biology
Broadreach is not exactly an exchange but rather a fun study abroad program. However, it's one of the most popular in the region and offers enjoyable experiences that one will hardly find elsewhere.
It is a summer experimental program for undergraduate students that combines hands-on marine studies with working on a scientific research project. Students who join can earn up to four credits in marine science.
Wrapping Up
The Caribbean islands are developing as a popular study abroad option, as well as a vacation destination. Right now, the opportunities are galore to spend the summer, a semester, or even a whole year getting to know the region, having fun, and learning a lot at the same time.

Follow Sounds and Colours: Facebook / Twitter / Instagram / Mixcloud / Soundcloud / Bandcamp

Subscribe to the Sounds and Colours Newsletter for regular updates, news and competitions bringing the best of Latin American culture direct to your Inbox.
Share: