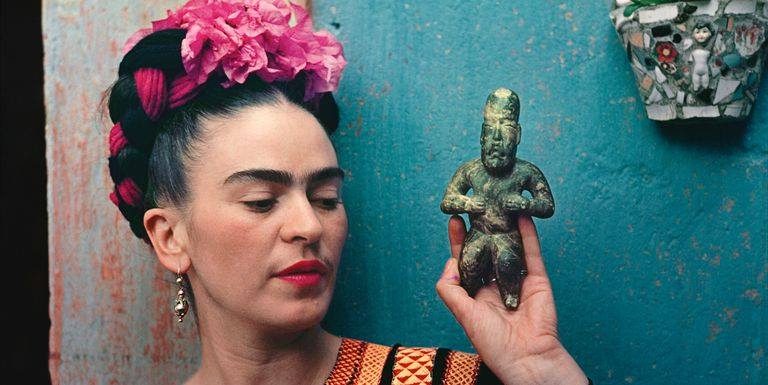 4 Latin American Artists Who Helped Shape the 20th Century
25 January, 2021
Art's position as an epicenter for development and change cannot be overstated. Artists who have a hand in shaping the aesthetic sensibilities of a century, a country, a philosophy, or even an industry also impact what art styles and sentiments dominate particular paradigms. To an extent, they also shape how people will act. For example, one of the main reasons people are drawn to slot games at an online casino like dada99 is because something in the graphic style communicates that this is the type of game they want to play; the visuals may evoke a sense of ease, or one of thrill and high stakes. They then act according to how they perceive the art.
Likewise, the artists below have contributed to the formation of images and ideas that became catalysts for social change within and beyond the 20th century. Get to know who they are, and what important ideas they helped forward through their works.
Tony Capellán
Towards the latter end of the 20th century, discourses about economic scarcity, the long-lasting trauma of colonialism, diaspora, and environmental destruction finally breached mainstream consciousness. The uneasy sense of collapse became more widely felt, as these issues became more blatantly pervasive in everyday facets of life. Capellán, who grew up in an interior region of the Dominican Republic, used the ocean as his primary subject matter. The pieces of trash he collected from the ocean and other bodies of water in the Dominican Republic were transformed into striking installation pieces that served as metaphors for the colonial history of the Caribbean, tied with the natural environment's degradation. Capellán's art made clear that concepts such as slavery, poverty, and colonialism were linked to pollution, climate change, and other environmental issues.
Frida Kahlo
The iconic Frida Kahlo is often called Latin American modernism's most influential artist. The Mexican-born painter's Surrealist art boldly addressed gender issues, revolutionary politics, indigenous traditions, and physical and psychological illness with distinct flair. Kahlo bravely addressed imperialist giants such as the United States for their industrialized, capitalist agendas that harmed countries such as Mexico; her sociopolitical criticism is made clear in works such as Self-Portrait on the Borderline Between Mexico and the United States as well as My Dress Hangs There. One of her last and most admired paintings, Marxism Will Give Health to the Sick, depicts her own body, as well as Marx's hand choking an eagle symbolic of American imperialism.
Tunga
Sculptures, performance art, installations, videos, and poetry make up Tunga's various artistic practices; common threads such as spirituality and the human body thematically tie them together. Though initially a student of architecture at the University of Santa Úrsula, he turned to the visual arts, holding his first solo exhibition entitled "Museu da Masturbaçāo Infantil" in the Museum of Modern Art in Rio de Janeiro. Tunga often used elements found in the natural world such as wood, cotton, and rubber to capture the human experience within the environment. Some sculptures of his mimimc long strands of human hair by using lead, brass and copper. His many Surrealist performances pieces also gained notoriety, the most well-known among these being the Xifópagas Capilares entre Nós, which depicts two twin girls joined by the hair.
Antonio Dias
Inspired by the Brazilian Tropicália movement, Dias pursued graphic design early in his career. As a result, many of his early canvases are defined by bold and graphic imagery. Many art historians assert that Dias also drew from the Pop movement that was growing internationally at the time. However, in stark contrast with the United States' highly commercialized Pop aesthetics, pieces by Dias were unabashedly political. They were clear condemnations of the military dictatorship in Brazil from the 60s to the 80s. When the dictatorship began censoring and persecuting vocal artists, Dias left for Europe, and became involved with the Arte Povera movement in Italy. One of his most notable works is Note on the Unforseen Death, which contains images of atomic warfare, death, and military suppression.
Clemencia Lucena
Best known for the highly gendered and Marxist undercurrents in her work, much of Clemencia Lucena's early works parodied beauty pageants, debutante parties, and weddings. These were satirical criticisms of culturally idealized versions of women. Her involvement with the Movimiento Obrero Independiente Revolucionario significantly shifted the consciousness of her work, as she began to engage more and more with the issues of the working class through social realism. Many art historians position her work during thes period as political propaganda. Lucena also published an anthology of essays criticizing the bourgeois origins of art in Colombia, while advocating for a shift in art geared towards anti-imperialism and class consciousness.

Follow Sounds and Colours: Facebook / Twitter / Instagram / Mixcloud / Soundcloud / Bandcamp

Subscribe to the Sounds and Colours Newsletter for regular updates, news and competitions bringing the best of Latin American culture direct to your Inbox.
Share: