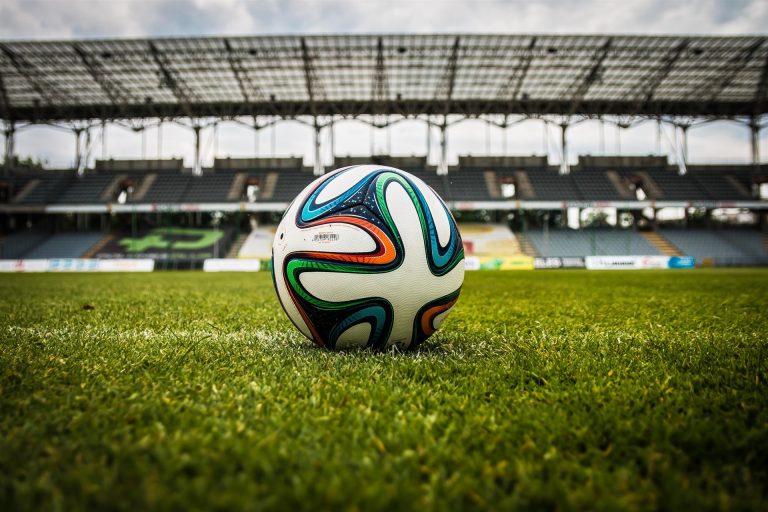 4 South American Sporting Spectacles You Must See Before You Die!
06 February, 2020
Football is the biggest game on the planet, and it just seems to get bigger and bigger each year. Whether it be an international tournament or a domestic league, there can be no denying the game's power.
South America boasts some of the most massive sporting events in the world focusing on the beautiful game in particular. The bigger clubs see rivalries like no other, and on these occasions stadiums are packed. There isn't an empty seat as fans cheer for their team until they can no longer speak. South American football matches and sporting events are also an explosion of colour. The matches are not just intense and meaningful; they are also a celebration.
With this in mind, let's look at the South American football matches and other sporting events you must attend before you die. And before you die, you might feel like placing a wager on the winner of some of these games. You can register online with any online gaming site and check out the odds. Before you do, you may want to take some time to read a review or two before you part with your cash.
Lucha Libre, Mexico City
Lucha Libre is one of the biggest sporting events in Mexico. It is freestyle wrestling South American style and a part of Mexico City's cultural identity. Each wrestler is presented like a superhero with each competitor sporting their own colourful mask and has a backstory. They then duke it out in choreographed matches.
Each wrestler or luchador is associated with their mask, their superheroesq character.
America's WWE is a cheap knock off of the brilliant Mexican original.
Copa América
The Copa América is a footballing competition like the European Championships. A world cup for the continent of South America. It takes place every two years and has been running for around 100 years.
The rivalry between each nation is intense at both ends of the ability spectrum. Argentina vs. Brazil is the powerhouse rivalry, but Argentina vs. Uruguay is intense too. At the bottom end, Chile vs. Peru sees a rivalry of extreme proportions. It extends to one mocking the other if a team fails to qualify for the World Cup.
There have been allegations like no other including one team accusing another of lacing water bottles with tranquilising drugs! With rivalry like this, the football is fierce with every player battling not just to win but to win for their country.
If you get a chance to see any of these matches take the opportunity with both hands!
The Pan American Games
The Pan American Games are a smaller version of the Olympics designed for the countries of North and South America to compete. It can be considered the equivalent of the European Athletic Championships or Commonwealth Games.
It is a treasured event, especially for smaller nations that don't often see representation at the Olympics.
It was first formed in 1951, and in South America, it put Olympic sport for women on the map, especially after Costa Rica's Andrea Vargas won a gold medal in the 100-metre hurdles. She became a superstar in Costa Rica and received unprecedented media attention.
Like the Olympics, the games open with a torch relay and an opening ceremony. The sports are diverse featuring archery, water skiing, wrestling, and artistic swimming.
Boca Juniors vs. River Plate, Argentina
As well as a strong international rivalry between the nations of South America, the rivalry at club level is arguably even more intense. In South America, big rivals are known as clásico matches. Boca Juniors vs. River Plate in Argentina, the rivalry is known as superclásico! And for a very good reason.
Both clubs reside in the nation's capital Buenos Aires, and they routinely dominate the Argentinian Primera Division League. Between them, they hold 69 domestic titles and 10 South American titles. These are the powerhouse teams of Argentina.
Football in Argentina is slightly different than in Europe, where clubs tend to be well supported throughout their respective countries. In Argentina, 70% of fans support either Boca Juniors or River Plate, despite the league comprising of 24 teams.
Each game at the La Bombonera or El Monumental sees thousands upon thousands cheering fans and when these two teams clash almost two-thirds of the country are cheering one side or the other.
It is hard to imagine that in Europe.
South American Sport
South American sport is fascinating as it is much a celebration as anything else. Whereas in England, football is a question of local pride. Winning is joyful and brilliant, but not so much a celebration.
It is a different culture, and this makes it interesting and intense. If you get a chance to see a sporting event in South America, you must take it. It will be a sporting experience like no other you have seen before.

Follow Sounds and Colours: Facebook / Twitter / Instagram / Mixcloud / Soundcloud / Bandcamp

Subscribe to the Sounds and Colours Newsletter for regular updates, news and competitions bringing the best of Latin American culture direct to your Inbox.
Share: