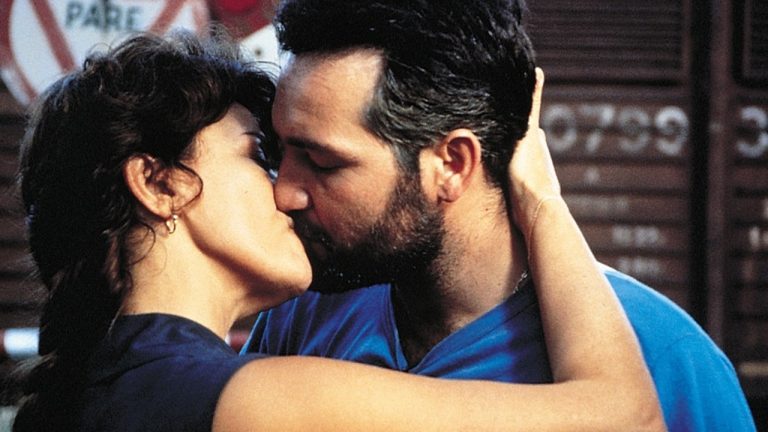 5 Fabulous Latin American Movies to Inspire Your Next Vacation
20 July, 2021
Let's face it, thanks to the coronavirus pandemic, we've all been spending a lot of time at home, dreaming of where we can go on our next vacation. Latin America is an amazing destination to travel to. It is a beautiful continent full of soaring mountains, barren deserts, wild jungles, and icy lands. The only problem is that Latin America is a big place, and it can be hard to decide which part of Latin America to travel to.
If you like the idea of visiting Latin America, but you don't know which part of Latin America to visit first, why not find out more about this beautiful continent by watching some fabulous Latin American movies? Here are some movies that are sure to inspire your next vacation:
1. Guantanamera (1995)
Lockdown has been tough for us all, and many of us can't wait to get away, but where would you choose to go? One Latin American film that can help you to decide on your next vacation is Guantanamera. This film is about a Cuban singer named Yoyinta. After a successful music career, Yoyinta returns to her hometown of Guantanamera but sadly dies. Yoyinta's family decide to take her body across Cuba to Havanta. Along the way, they get to meet Cubans from all walks of life, and you get to see just how stunning different parts of Cuba are. This film will certainly make you want to visit Cuba.
2. The Journey (1992)
Although this film has been around for nearly 30 years, it is still one of the best Latin American films ever made. This film follows the adventures of a young man called Martin. Martin was born in a desolate area of Argentina. As society starts to crumble around Martin, he chooses to leave his hometown and go on a journey around Latin America. He manages to get all the way to Mexico by bus, truck, bike and foot, meeting many new people along the way.
This film will certainly inspire your next vacation to Latin America. It's rich in symbolism and sometimes quite surreal, but there is a lyrical attraction to it as well and you'll fall in love with the landscapes of Argentina along the way.
3. Y Tu Mama Tambien (2002)
Another amazing film that will inspire your next vacation is Y Tu Mama Tambien. This film is all about a road trip around Mexico. A group of friends have a summer of freedom and choose to travel across Mexico to one of the stunning beaches there. This film will certainly make you want to visit the beautiful beaches of Mexico.
4. Sin Nombre (2009)
If Y Tu Mama Tambien didn't convince you to visit Mexico, then Sin Nombre certainly will. In this film, a group of Honduras migrants make the journey across Mexico to the US. While this film may not sound enjoyable, it is a great film to watch if you want to learn about the different cultures in Mexico and see some of the stunning landscapes.
5. Central Station (1998)
Another old Latin American film that will inspire your next vacation is Central Station. This is a film about a journey across beautiful Brazil. In the film, a young teacher takes in an orphaned child and helps him to find his father. They travel all across Brazil in search of him, visiting barren areas and more populated places. This film will definitely make you want to make Brazil your next travel destination.
Latin America is the perfect place to visit now that the lockdown is over. If you're thinking of visiting Latin America, why not check out some of the movies we've listed above? They may be able to inspire your next trip.

Follow Sounds and Colours: Facebook / Twitter / Instagram / Mixcloud / Soundcloud / Bandcamp

Subscribe to the Sounds and Colours Newsletter for regular updates, news and competitions bringing the best of Latin American culture direct to your Inbox.
Share: