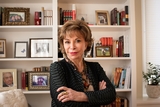 5 Latin American Authors You Should Know
30 June, 2021
In today's political climate, it is often valuable to have a retrospective outlook on life. With the world in a constant state of turmoil, we often forget to stop and appreciate the beauty around us. One must know their heritage to put a value on their future; without knowing where you've been, how could you possibly know where you are going?
Latin American literature has left an imprint on culture. For over five centuries, Hispanic authors have transcribed and borrowed from European ideas and adapted them to retell their own stories better. From crime fiction to naturalism, Latin authors have sought ways to sew their continent's beauty into fiction tapestry. Latin American writings often have a political edge to them with a hint of magic realism. Breathing life into the inanimate is a constant motif in Latin literature – in the center is a living, breathing, always struggling to survive in an isolated world character that represents the goals and ideals of the people.
When discussing Latin literature, it is often customary to remember the book more than the author. And while many in the US know Richard Blanco and his works, many Latin authors remain unknown. That's why in this article, we will discuss some well-known and not-so-well-known authors who introduced an unparalleled world of fiction to their readers.
Pablo Neruda
Political Undertones Hidden in Love Poetry
Ricardo Eliécer Neftalí Reyes Basoalto, better known by his pen name Pablo Neruda, is a prolific poet-diplomat from Chile. Neruda was born on the 12th of July 1904 in Parra. He had a somewhat turbulent childhood that helped build his character as an author. His mother passed away several months after he was born, which is why Neruda was raised by a stepmother, along with his half-brother and half-sister.
Neruda developed an interest in poetry from a young age. He was only 13 years old when he began actively reading and writing poetry. His father did not approve of his intention to write. He wanted his son to work in a family business and stay close to home. However, when his father read some of Pablo's early works, he finally approved his son's vocation.
Besides poetry, Pablo Neruda was an active political figure. He held several diplomatic positions in Buenos Aires and Barcelona. Neruda served a term as a Senator for the Chilean Communist Party. Later, he was an advisor to Chile's socialist President Salvador Allende. Neruda was awarded the Nobel Prize in Literature in 1971.
Neruda wrote in several different styles: surrealism, political manifestos, historical epics, and romance. Some of his most famous works include 'Barren Geography,' 'The Sea and the Bells,' and 'Passions and Impressions.'
Isabel Allende
Women's Rights and literary magical surrealism
Isabel Angélica Allende Llona is a Chilean author acknowledged as 'the world's most widely read Spanish-language author'. She is the receiver of Chile's National Literature Prize and the US's Presidential Medal of Freedom.
Isabel Allende was forced to live a double life in her early years. Born in a patriarchal family, Isabel was expected to study hard, take care of her family, and be content with her present situation. However, her motivation to read, write, and be a voice that people listen to made her reconsider such stereotypes. In private, she remained an obedient wife a mother, but in public, she became a TV personality, a dramatist, a journalist, and a volunteer for the United Nations Food and Agriculture Organization. Her belief was that women deserved the same rights as men and that every female mind had equally great intelligence.
It wasn't until she fled to Venezuela following the coup d'état of President Salvador Allende that she published her first novel 'The House of the Spirits .' In several interviews, Isabel said that she wouldn't have become a real author had she not moved away from family and chores that had always 'brought her down.'
Isabel Allende's novels are often based on her own experiences or on the experiences that occurred to her friends and family. In her works, Allende tries to pay homage to women's rights by introducing elements of myth and realism. She continues to give lectures in US colleges and has expressed interest in becoming a dedicated Literature professor.
Lucila Godoy Alcayaga
First Latin American Nobel Prize Winner
Lucila Godoy Alcayaga, better known by her pseudonym Gabriela Mistral, is a Latin American author best known for her deeply emotional writings and broad analysis on the topics of life and death.
Gabriela was born into a poor Hispanic family. Both her father and sister were educators, so Gabriela understood the value of education from an early age. Growing up, Gabriela's family was never far away from poverty; at 15, she worked as a teacher's aide to provide for herself and her mother. Gabriela met a lot of resistance from male political figures as she attempted to advance her career in teaching due to anti-feminist movements. She became a notable advocate for the liberalization of education for both male and female students and was an outspoken figure for making prominent schools accessible to students of different social classes.
Gabriela's early brushes with romance left an impact on her writings. Her first love committed suicide two years after they'd met. Her second love, whom she cherished deeply, left her to marry someone else. These emotional traumas could be felt in her first recognized literary work, 'Sonnets on Death,' which earned Gabriela first prize in a national literary contest Juegos Florales in Santiago. Her second major publication was a volume of poetry, 'Tala,' which included celebrations on customs and folklore of Latin America. Gabriela's third published poetry volume, 'Lagar,' reflects on the meaning of life and death and was published after her nephew, whom she considered a son, committed suicide.
She was awarded the Nobel Prize in Literature and the Chilean National Prize for Literature.
Miguel Ángel Asturias
Bringing Latin American Literature to the West
Miguel Asturias was a Latin American author who had a prominent influence on Latin American literature, making it mainstream in Western culture. His work combined indigenous cultures with modern life and drew a parallel between tradition and the present.
Miguel grew up in relative comfort. His family could afford a relatively good education for their sons, and the young author lived a comfortable lifestyle. Miguel's father was a deeply moral persona who opposed the current dictator of Guatemala. His father risked his job and stature to free wrongly arrested students. Miguel later recalled this incident as the beginning of his political career and the spark that ignited a lot of his anti-oppression writings.
Miguel's background in ethnology made him observe the traditional customs of Latin American ethnos and Mayans. These observations trickled down into his writing and earned him the admiration of fellow academics who viewed him as the first Latin American novelist who combined linguistics and literature.
Miguel's most famous novel, 'El Señor Presidente' was steeped in realism and fantasy. It inspired a generation of young novelists to observe political life with a grain of salt, without blindly following governmental propaganda. He is the second Latin American author to receive the Nobel Prize for Literature.
Rómulo Gallegos
Prominent Author and President of Venezuela
Gallegos was a Latin American author who also governed as the first elected president of Venezuela. He was an active speaker for peace and took part in many rallies.
His novels embody the spirit of Venezuelan grasslands. In most of his writings, Gallegos attempted to weave beauty and tragedy together. His focus was on bringing out the true colors of nature and local folklore.
Gallegos was awarded international recognition for his novel 'Donna Barbara' which told the story of a tyrannical female boss of a crime syndicate. The novel combines the fantastical unwieldiness of nature with the harshness of the changing times. Other famous bodies of work include 'Cantaclaro,' 'Canaima,' and 'Pobre Negro.' Gallego's fascination with nature and his revulsion with how people are responsible for the pollution and deforestation of Venezuelan regions can be felt in his writings. He is the recipient of the Nobel Prize in Literature and the Chilean National Prize for Literature.
Which of these Latin authors have you read? Which ones would you like to read?

Follow Sounds and Colours: Facebook / Twitter / Instagram / Mixcloud / Soundcloud / Bandcamp

Subscribe to the Sounds and Colours Newsletter for regular updates, news and competitions bringing the best of Latin American culture direct to your Inbox.
Share: