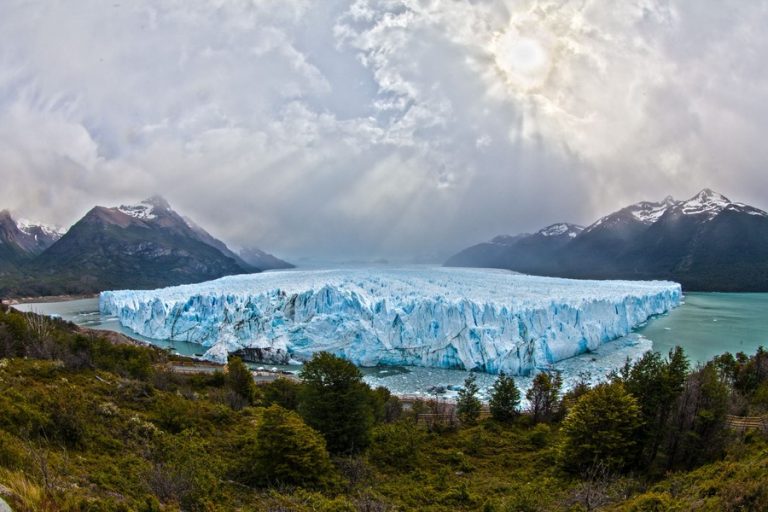 5 Must-Visit Countries for Your 2021 South American Tour
11 June, 2021
After tackling a pandemic, it's finally time for that long-awaited vacation. If South America is your dream destination, then give this article a read!
Let's be honest, 2020 seemed like a never-ending spiral of fear and uncertainty. Now that the new year has slowly set in, the borders too are beginning to open up. This could only mean one thing – it's finally time to plan a long get-away so that you can sit back and take a breather.
You might be the kind to momentarily disconnect from civilization and lose yourself in a tropical forest. Or maybe you just want to bask under the warm embrace of the sun at the beach. If any of those suit your fancy, then taking a tour around South America might just be your cup of tea!
What This Tour has to Offer
South America has a little bit of everything. It's a cultural playground consisting of good food and even better music just waiting to pump you with adrenaline. For my avid adventurers, there's much to be discovered. Get yourself acquainted with forgotten civilizations, the ethereal work of nature, and the many curious creatures in the wilderness as you make your way through your journey!
1. Brazil
Home to the world's largest rainforest, the Amazon, Brazil has to be a part of your travel itinerary. And besides, who wouldn't want to visit
the country that loves football more than anyone else?
São Paulo
Be it day or night, you won't run out of things to explore in Sao Paulo. There are numerous museums you can visit, for example, the Sao Paulo Museum of Modern Art or the Football museum. Go on drives throughout the city at night and observe the beautiful architecture.
Rio de Janeiro
Sunny beaches, Samba, exotic fruits, and the setting of everyone's favorite movie: Rio! One of the best ways to get in tune with a country's culture is to attend its festivals. Carnival is considered one of the most robust and extravagant festivals in the world. Another notable tourist attraction is the Cristo Redentor, the statue of Jesus Christ that watches over the city from the peak of Corcovado hill.
2. Peru
Venture back in time by visiting Peru, one of the countries housing the remnants of the Inca Empire. Make sure you peruse the Peru Guide before your trip so that you don't get lost or miss out on interesting details about the ruins! Aside from archeology, Peru is also known for its booming film and music industry!
Machu Picchu
Machu Picchu, dubbed as "The Lost City", was the Inca Citadel. Sitting atop the Andes Mountains, it remains a testament to the meticulousness of the Inca style of architecture.
The Sacred Valley
Within the vicinity of Machu Picchu lies the center of the Inca Empire. Visiting the fertile valley is an added bonus to your trip! It contains the ruins of the towns Pisac and Ollantaytambo, which served as guard posts keeping watch for potential attackers.
Lake Titicaca
Titicaca is a lake that contains even more interesting Incan ruins, rare species of animals, and the Uros Islands. It's also the boundary that separates Bolivia and Peru!
3. Argentina
If you visit Argentina, get ready to tango! Or, if you're not much of a dancer, then you might enjoy some steak and wine for dinner. Argentina, like its contenders on this list, has just as much to offer as the rest!
Perito Moreno Glacier
This fascinating icy giant, along with others, can be found in the Los Glaciares National park situated in the city of Santa Cruz. There are also a number of ranches within the area where you can go and ride some horses.
Iguazú Falls
Born from the Iguazú River, the Iguazú Falls together make up the biggest waterfall in the world and are on the border of Brazil and Argentina. Most people would agree that gazing upon a waterfall and listening to the sounds of water is an extremely pleasing experience. In any case, this is an attraction you wouldn't want to miss!
4. Colombia
Along with its diverse climate and wildlife, you can enjoy a plethora of activities such as rock climbing, paragliding, and kayaking!
Coffee Triangle
My dear coffee enthusiasts, I think we can all agree that walking through Colombia's Coffee Triangle would be a dream come true for us! Indulge yourself in the wonders of coffee making in the Paisa region of Colombia.
Caño Cristales
Colors will overwhelm your eyes upon visiting the mysterious and robust work of nature in Caño Cristales. This river flows through the province of Meta and is unusually colorful. If you're tired of plain rivers, this is the spot to see!
5. Bolivia
Last but not least, we have the land of Llamas: Bolivia!
Uyuni Salt Flat
After a prehistoric river dried up in Altiplano, it left behind a miraculous white plateau of salt. The Uyuni Salt flat is the largest salt flat in the world and is an excellent place to visit regardless of what time of year it is. Occasionally, you can spot a few salt dunes poking out of the ground.
At times, water from nearby lakes tends to leak into these flats. The resulting phenomenon earned its other title – the world's largest mirror – because the thin layer of water atop the salt plains reflects the skies above it!
North Yungas Road
Put on your adventurer's gear and set out to do some mountain biking along the Yungas Road! As you enjoy the scenery, rejuvenate yourself with the fresh air in the mountainous region.
Tiwanaku
When I first heard the name Tiwanaku, it was in a video game. If the place looked so amazing in-game, then how much better could it appear in real life? For those of you who have played Tomb Raider in the past, I urge you to live this fantasy at least once! Tiwanaku is an archeological site within the vicinity of the Titicaca river and is home to both the Akapana Pyramids and the Kalasasaya Temple.
No matter where you choose to visit in South America, rest assured that you will never leave the continent disappointed. Do remember to take precautions though, as some areas mentioned can be dangerous! Most people tend to get carried away in the frenzy of their exciting travels, and with so many extreme sports to be explored, it's hard to blame them.
I do hope this little guide has helped you decide what to do with your next vacation! Don't forget to bag as many souvenirs as you can as reminders of your epic journey!

Follow Sounds and Colours: Facebook / Twitter / Instagram / Mixcloud / Soundcloud / Bandcamp

Subscribe to the Sounds and Colours Newsletter for regular updates, news and competitions bringing the best of Latin American culture direct to your Inbox.
Share: