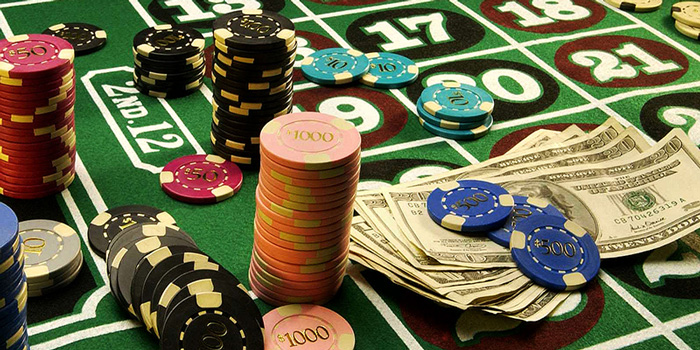 5 of the Best South American Gambling Places That You Need to Know About
11 December, 2019
If you've been gambling before, you'll know that it's not just about the game you're playing. It's an entire experience, and it's important to make sure that you're gaming somewhere where you know that you're going to get looked after properly. A beautiful location, interesting games and friendly staff are all elements that make up a great gambling experience.
When you read the word 'gambling', it's likely that you think of Las Vegas, Monte Carlo, Macau, or other gambling hotspots of a similar nature. But have you ever gambled in South America?
South America is a beautifully diverse and colourful continent, and it happens to be packed full of some incredible gambling spots. Whether you're new to gambling or you're experienced with the cards, this is a region that you need to visit.
Today, we're going to be taking a look at the top 5 best hotspots in South America that you need to visit if you're a gambling fan. We'll also be going over the laws on gambling briefly, as they are fairly inconsistent across the continent.
Trilenium Casino in Buenos Aires, Argentina
We couldn't write an article about South American gambling without giving a nod to the Trilenium Casino in Argentina. This behemoth of a casino is renowned for its fun games, beautiful environment and games tournaments. It's located in Buenos Aires, and is one of the biggest casinos that you'll find in South America.
This giant comes in at a solid 237,000 square feet and hosts over 1,800 different gaming machines and tables across 3 floors, as seen in the World Casino Directory.
Monticello Grand Casino in San Francisco de Mostazal, Chile
If you're heading to Chile, you need to make a stop in San Francisco de Mostazal and visit the famous Monticello Grand Casino. It's located south of the Chilean capital, Santiago, and is a hub of beautifully thrilling gambling opportunities.
This is a place that both experienced and new gamblers can enjoy. If you've never gambled before, why not do a little research on the games before you head out on your adventure? We found this guide by the Gambling News Magazine on video poker strategy to be very helpful.
Atlantic City Casino in Lima, Peru
Peru is another great place to head if you want to gamble, and Lima is a must-visit for any gambling fan. When researching for this post, we noted that Atlantic City is one of the most popular places for South American gamblers. It's very well reviewed online, as you can see on their TripAdvisor page.
Something great about Atlantic City Casino is that it's a wonderful place to mingle and grab some food, too. They serve complimentary drinks and food for patrons. Socialisation and making friends is actually one of the main reasons why people choose to gamble, as the Weekly Slot News points out.
Veneto (A Wyndham Grand Hotel) in Via Espana, Panama
The Veneto is located in the financial district and is close to the beaches too, so it's perfect for a luxurious holiday. There's an enormous range of gambling opportunities here, including;
Poker
Baccarat
Craps
Slots
Table games
There are even plenty of sports betting opportunities which include the best fantasy baseball options as well. Regardless of what type of gambling it is that you're interested in, Veneto will have the perfect games for you to enjoy.
City Centre Rosario in Santa Fe, Argentina
This casino is an award winning one, and it's easy to see why. It's another one of the largest casinos in South America, and it's home to almost 3000 different slot machines. It has restaurants, a 5-star hotel, a mall, convention centre and even a bingo hall. If you're looking for the total gambling package, make sure to hit up Argentina.
Is it legal to gamble in South America?
To finish up the article, we wanted to go over the legal aspect of gambling in South America. As we've noted already, the gambling regulations in South America do vary quite a lot from each country and it's worth being aware of this if you're hoping to gamble there.
Lucian Marinescu, partner at Online Casino Gems, is an expert in casino regulations. He had this to say: "A lot of countries in South America are trying to move with the times and adopt more modern gambling laws. Argentina and Uruguay are two countries that stand out for their forward-thinking legislation on gambling.
On the flip side, there are some countries that make it incredibly difficult to gamble in a safe and regulated manner- with some even outright banning certain forms of gambling, like online gambling platforms. The countries that particularly stand out for this are Bolivia and Ecuador, as they have very old-fashioned, religious and conservative gambling laws in place."
Online gambling is just as regulated as in-person gambling. Don't get caught out by any local bylaws or national prohibitions- do your research before playing. As you can see from this Gamblers Daily Digest article, digital gambling causes just as much legal confusion and it'll be the same across different South American countries.
Put simply, gambling regulations in South America vary from country to country, and there'll be different local laws and bylaws in place as well. If you're planning to go to South America to gamble, please make sure that you look up the laws, to make sure that you don't end up in danger or in trouble.
To sum up
South American casinos truly deserve more recognition and appreciation from the gambling community. Whether you want to spend big and enjoy a night of luxury, or spend a little and just have a laugh with friends, there'll be a perfect casino for you.
Did you like this blog post? Want to read more about South American culture and news? We've got you covered. Sounds and Colours started off as an underground South American culture blog back in 2010, and we've been producing a mass of content ever since then. Whether you're interested in movies, news, art or something else entirely, we're sure that you'll be able to find another article by us that you'll love.

Follow Sounds and Colours: Facebook / Twitter / Instagram / Mixcloud / Soundcloud / Bandcamp

Subscribe to the Sounds and Colours Newsletter for regular updates, news and competitions bringing the best of Latin American culture direct to your Inbox.
Share: