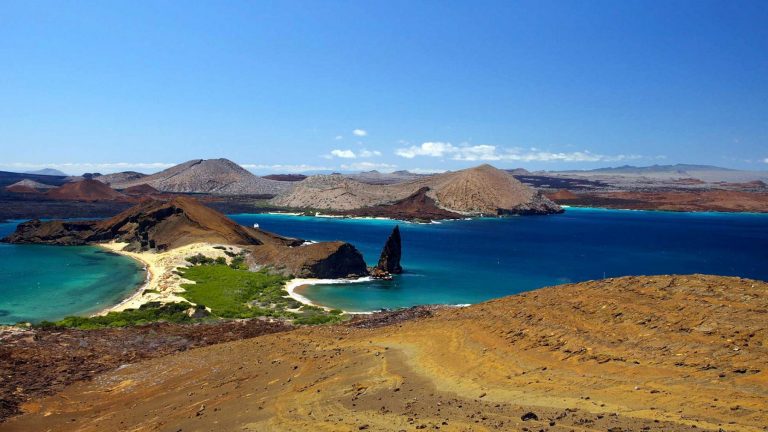 5 of the Most Romantic Places in Ecuador for a Couple's Getaway
04 February, 2021
When you meet someone new on a dating platform, a person you've clicked with, and with whom you can anticipate a bright future, you'll no doubt be eager to meet face-to-face. Much of your online chat will center on possible meeting places for your inaugural date. Even as your relationship develops, the prospect of exciting new activities and even potential destinations for weekend getaways will loom large in your conversations. When the time comes to plan a break in sunnier climes, South America is well worth consideration. Ecuador is a country often overlooked when couples are thinking of romantic outlets to visit. With that being said, relationship consultants from this website have chosen top 5 most romantic places you must visit in this beautiful Latin American location.
La Loberia
Ecuador is a South American country renowned for its beautiful wide-open spaces, and diverse array of charming flora and fauna. If you are a fan of nature documentaries, then it will be so willing to see various creatures relishing their natural habitat. La Loberia is a stretch of scenic beaches on the country's Pacific coastline, known for its colonies of Galapagos Sea Lions. These noisy but endearing mammals are full of character, organizing themselves into boisterous colonies of 30-40 females and their young pups, a hareem to each group's alpha male. As long as you heed your guide's warning and give these guys ample space, you and your partner can observe their antics. Alongside these lumbering sea-going animals, this neighborhood is also popular with a diverse range of bird species, including frigate birds, and many brightly-colored finches and warblers. Also, keep an eye out for marine iguanas popping in and out of the waves.
Playa de los Alemanes
What better way to spend a romantic interlude in Ecuador than paying a visit to its golden sands? Here the ocean is a lot calmer than those rugged Galapagos-facing coasts, consisting of unspoiled dunes ululating for miles and miles. Take along a picnic rug, a ready supply of drinks, refreshments, and plenty of sunscreen. Speak to locals about hiring snorkeling equipment then spend a while splashing around the shallows. You'll come across a fabulous selection of wildlife, including turtles and manta rays. If you keep your eyes peeled you might even see some cute seahorses.
El Garrapatero
Another part of Ecuador s renowned for an eye-catching combination of tranquil landscapes and unusual beasts is El Garrapatero. This protected marine environment represents a more fertile snorkeling territory. As you follow the trails towards the beaches you'll hear a cacophony of birdsong, not to mention lizards and finches darting through the foliage. There's a nearby lagoon where you'll have every chance of coming across spectacular pink flamingoes. Tortuga Bay will provide the perfect backdrop to your romantic photographs, while there are also ample mangrove forests nestling around Garrapatero Beach if you feel like chartering a local boat tour. You must check out the giant residents at the El Chato Tortoise Reserve.
Cerro Santa Ana
Once you feel like an urban fix after all that bonding with South America's verdant scenery and spectacular wildlife, head inland to Cerro Santa Ana, named after a Spanish treasure hunter. Explore brightly-painted houses, cafes, and craft shops. The 444-step stairway to the hilltop lighthouse is a must-see location, offering panoramic views of the 17th-century fortress that once kept pirates at bay.
Isla Bartolome
Your Ecuadorian excursion could conclude with a trip to Isla Bartolome, a volcanic islet lying off the east coast of Santiago Island. Book a boat trip out here and you'll be mesmerized by the rugged Galapagos geology, and the abundance of wonderful mammals, birds, and lizards.

Follow Sounds and Colours: Facebook / Twitter / Instagram / Mixcloud / Soundcloud / Bandcamp

Subscribe to the Sounds and Colours Newsletter for regular updates, news and competitions bringing the best of Latin American culture direct to your Inbox.
Share: