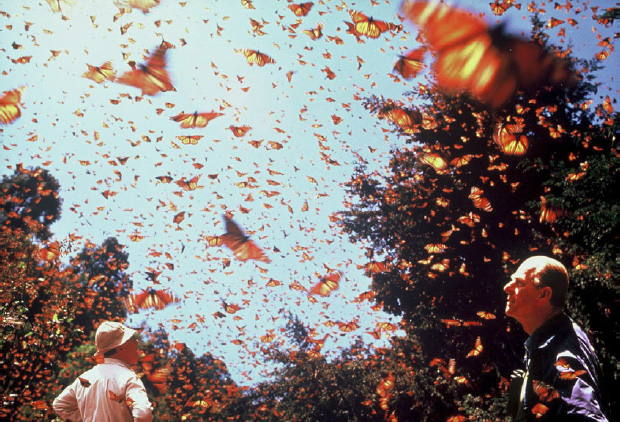 5 Reasons Why Students from America Need to Visit Mexico
29 October, 2018
Mexico is an ideal destination for your vacation. Mysterious islands, tropical restaurants, sun, festivals, Caribbean seaside, multicultural capital and small colonial towns are waiting for you there. Most American students underestimate this amazing country, however, we have five convincing reasons for you to visit Mexico and explore its rich culture and history.
Bake in the sun of Mexican beaches and meet marine creatures
Playa del Amor or Hidden Beach
If you still have academic papers to be written before you begin your journey, go to custom writing service and let professional writers take care of your homework because you have more than 450 Mexican beaches to discover. You should start from the Sea of Cortez, a fantastic place where you can meet almost half of all sea mammals of the world. Take an excursion and see tropical fish, turtles, dolphins, seahorses, and sea lions. Instructors will take you to the reefs and show you the shoals of migrating whales. This option is especially great for those learners who study Biology and Environmental Studies at college. By the way, if you are found of making photos, make sure to visit Playa del Amor, also known as a Hidden Beach. There you will see majestic caves with circular hole and a sunshine beam falling through.
Taste delicious food
There are a lot of Mexican cafes in America and other countries of the world. However, that snack-bar you visit with your friends after classes fades in comparison with authentic resorts. Tortilla with guacamole, eggs and beans is a traditional Mexican breakfast you should try. Special cuisine experience is something you just cannot miss when visiting Mexico. Various regions have incredible dishes to amaze you. Don't limit yourself to the street food (despite the fact that it is delicious, too). Visit the Tabasco region to see how the local dwellers turn cocoa to real chocolate. Go to Santa Maria del Oro to taste the spiciest sauce made of chili and tears will flow from your eyes! The only restriction you may set to yourself is avoiding perishable products and raw foods to make sure that your trip will be safe and healthy.
Discover history and connect to the past
If you learn History or Anthropology, make sure to explore the ancient parts of Mexico. There are a lot of old ruins to view and archaic ceremonies to take part in. Start your trip with Monte Albán in Oaxaca, a place where real ancient treasures can be observed. Indigenous people created pyramids and temples out of rocks there and you still can see tombs and hieroglyphics made thousands of years ago.
Immerse yourself into the cultural tradition
The Day of the Dead Festival
Mexico has a rich cultural tradition and hosts dozens of ceremonies and festivals. All of them are extremely bright, but the Day of the Dead organized between 31st of October and 2nd of November should be the first on your list. This is the day when people present their beloved ones who already died with flowers and candles. The ceremony is accompanied with music, dances, costumes, and special foods. Right after the Day of the Dead you should go to Zozocolco de Hidalgo in Veracruz where a festival of balloons is held. This day, people make balloons from paper and release them into the sky.
If you are not very interested in entertainment but want some spiritual experience to clean your mind and body, make sure to visit Jasha Spa and Salon at the JW Marriott Los Cabos and take part in a temazcal ritual. The local shaman will take you to a sweating-room where you can sing songs and chants with locals. This ceremony is perceived as a reflective act that encourages you to think about what you are thankful for and what problems you want to overcome.
Enjoy UNESCO World Heritage Sites
Monarch Butterfly Biosphere Reserve in Mexico City
There a lot of places in Mexico that rank among UNESCO World Heritage Sites. Among them you will discover natural and creative wonders and masterpieces that represent culture and global values. For example, there is a Monarch Butterfly Biosphere Reserve in Mexico City, a place where millions of butterflies cover the trees in the forest and paint their branches with bright gradations of orange.
As you can see, traveling to Mexico is a really good idea especially for students who learn such subjects as Anthropology, Archeology, Cultural Studies, Environmental Studies, Biology, etc. The best strategy is to journalize your experience and take photos on your way. Make sure that you analyze what you see from an educational perspective and chances are that you will gain something more than just entertainment. When you immerse yourself in a rich culture with ancient traditions that are still a part of people's everyday life, you become not just a traveler or a theorist but a real researcher. Think about your vacation as a field investigation and have fun!

Follow Sounds and Colours: Facebook / Twitter / Instagram / Mixcloud / Soundcloud / Bandcamp

Subscribe to the Sounds and Colours Newsletter for regular updates, news and competitions bringing the best of Latin American culture direct to your Inbox.
Share: