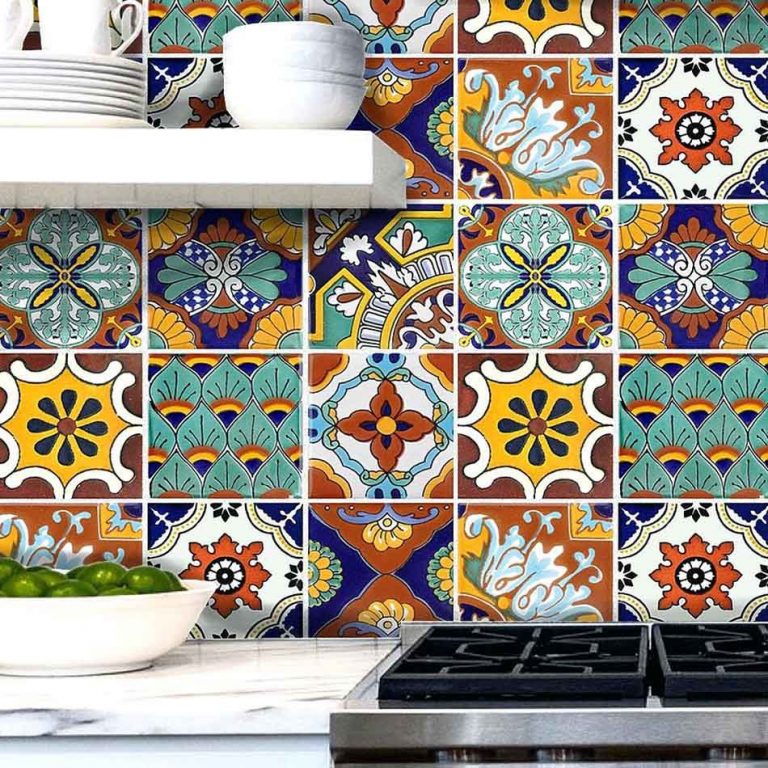 5 Tips for Creating a Mexican-Style Bedroom
10 April, 2020
Mexican style is all about combining vibrant colors and eclectic decorative elements. Authentic Mexican decoration combines the best elements of Spanish architecture and Native American motifs. It is a perfect mix of European charm and romance and the vibrant and upbeat atmosphere of the new world. However, if you're new to Mexican-style decoration, or decoration in general, it can be difficult to pinpoint and replicate. Let's take a look at how to create the perfect Mexican-style bedroom.
Know What Mexican-Style is and is Not
You should first know what would be atypical in a traditional and authentic Mexican-style bedroom. If you don't, some elements might start clashing with each other.
For instance, you will never see wall to wall rugs in a real Mexican bedroom. If you absolutely want a rug, then you could go with a handwoven rug. Also, make sure that you watch things such as window treatments, as some options like vinyl vertical or venetian blinds might not fit well with the rest of the room. Consider colourful and patterned window films like what you can get from Purlfrost.
Choose the Right Furniture
When it comes to furniture, Mexican style is characterized by a lot of ornamentation. Mexican-style furniture also tends to have straight lines and is usually wooden. It can go from traditional Spanish inspired furniture to the rustic feel of a Texas ranch or the Old West. So, make sure that you add as many pieces of wood furniture you can find, whether it's a lamp table or an old wooden trunk.
However, while Mexican style is rustic, that doesn't mean that you can't have some modern elements. When it comes to bedding, for instance, you want to make sure that you start on a solid foundation. Focus on getting a great mattress first and foremost and work your way from there. Memorial Day is near, and Memorial Day mattress sales are a great time to buy. This would be perfect for you to start looking at options and find one that will give you a combination of style and comfort.
Use Rich Colors
Color is probably the biggest defining element of Mexican-style decoration. If you're ever in doubt, try to go for rich tones and colors such as terracotta, vivid reds, golden yellows, and deep blues. You can go a step further and look for Mexican tapestries, pottery, and folk art. Woven baskets with vibrant colors could also be a great addition. Or you could decorate a mirror with colorful mosaic tiles.
Use Patterned Fabric
You should try to add at least one focal piece with some traditional patterns if you really want to tie the theme together. This could be a few cushions or by adding an upholstered chair. However, try to stick to only one, as it can become too busy and overwhelm the room.
Let the Walls Speak
You'll rarely find an empty wall in an authentic Mexican style house or room, so make sure that you express yourself through the walls. One of the best ways to do so is to add as many pieces of art as you can. You don't only have to go with native elements either, as the country's heritage is as close to impressionism and cubism as it is to indigenous art. Framed photos could be a great option, and you can be very liberal with how many you add and how they're positioned, so don't be afraid to be creative.
Conclusion
As you can see, creating the Mexican-style bedroom of your dreams doesn't have to be difficult. Make sure that you follow these few tips, and always look for new sources of inspiration if you want to get the perfect look.

Follow Sounds and Colours: Facebook / Twitter / Instagram / Mixcloud / Soundcloud / Bandcamp

Subscribe to the Sounds and Colours Newsletter for regular updates, news and competitions bringing the best of Latin American culture direct to your Inbox.
Share: