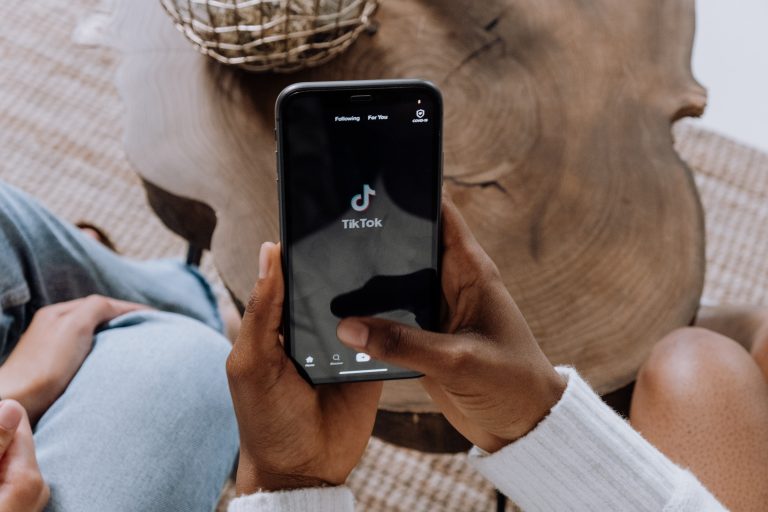 5 Ways to Improve Your TikTok for Latin American Audience
22 April, 2022
Having a social media presence is essential for your business and the increase of enjoyment for your personal life. The ability to send information across the scope of the internet is great and among the top social media avenues today is TikTok.
It can be difficult to have a huge following on this platform with over 1 billion users currently. However, if you expand your target audience and enter such a market as Latin America, there are plenty of tactics to help you grow the views and make a larger impact on your TikTok audience. Here are 5 ways to improve your TikTok.
Try a Duet With Other TikTok'ers From Latin America
Duets bring a lot to the table and can drastically help your social following on TikTok. Essentially, a duet is piggybacking off another user's success. Therefore, if you are willing to enter such a large market as Latin America, duets with local TikTok'ers could be a great kickstart.
A viral video featured on TikTok can get loads of views and you can use that to your advantage. The greatest thing about this platform is the videos are up for grabs for all.
Basically, you can take a successful video and create a duet to sing along with the original singer, thereby providing your TikTok with more views. It can be a lot of fun for everyone on TikTok to enjoy a duet or two once in a while. More to it, dance duets are very popular nowadays, so including such content would also help boost the viewer count.
Create a Stitch
Like a duet, a stitch is taking pieces of other TikTok content and bringing it together with your own. To attract more viewers from Latin America, make sure you keep yourself updated with what kind of content is trending there at all times.
We see musicians do it all the time to enhance their reach into various genres and you can use this feature on your own TikTok. The primary difference between a duet and a stitch is the duration of the clip. Where a duet can last for the whole song, a stitch is just a portion of the content and only allows for up to 5 seconds to be taken from the original video.
However, within that 5 seconds, you can capture a significant following based off of tutorials, stories, and singalongs provided by viral TikTok users from Latin America.
Have the Right Music & Include Latin Music
It can be easy to just pick any popular song for your TikTok, for example, songs by such popular Latin American artists like Maluma. The truly great TikTokers of the world know that the right music makes all the difference.
Your music library can be expansive and most TikTok users know the value of diversifying their music options, but if you have yet to discover the beauty of sites such as Xusic.com, you can be missing out on a way to truly enhance your TikTok views.
Original music is among the best ways to stand out in the crowd on TikTok and mixing original tracks with those that are popular can further enhance your overall following.
Know What's Trending in the Latin American Market
Without question, the most viral TikTok videos are those that are currently trending. Any avid TikTok user understands the value of utilising what is currently trending. And the Latin American trends are a whole new world to explore. This tactic requires an intense amount of research and for you to remain active on TikTok daily.
Trends can change daily, weekly, or even as quickly as in an afternoon depending on what is going on in the world and what social media trends receive ample media attention. Vigilance is the key here and the vigilant TikTok user knows how to jump on a trend quickly and get all you can out of it before it is gone.
TikTok trends rarely come around for a second showing, so be ready to hit trends as hard and fast as possible for maximum viewing potential. The ones that are able to make the first trending content are the ones that make the most monumental impact on TikTok, if even for a moment.
Tags and Collabs
We live in a unique time where connecting with other artists is easier than ever before. Virtually all actors, creators, and artists have a social media presence of some form and most of them are on TikTok. Finding an artist from Latin America and tagging them in your content is easy to do and it increases views for you in your desired target audience. However, if you are able to work on a collaboration, you can receive even more views.
It can be difficult to achieve a collaboration with some TikTokers, but when you do, your views can skyrocket. Artists often seek out other users to collaborate with them as a way of giving back and creating a personal account with their fans. Securing a collaboration is complicated, but worth the time and effort.
TikTok has become a general way we communicate and entertain one another and it's all over the world, including Latin America. TikTok is an excellent marketing tool for your business or just a way to enjoy time with friends on the internet. No matter why you are on TikTok, you want to increase your views and these 5 tips can help you do it.

Follow Sounds and Colours: Facebook / Twitter / Instagram / Mixcloud / Soundcloud / Bandcamp

Subscribe to the Sounds and Colours Newsletter for regular updates, news and competitions bringing the best of Latin American culture direct to your Inbox.
Share: