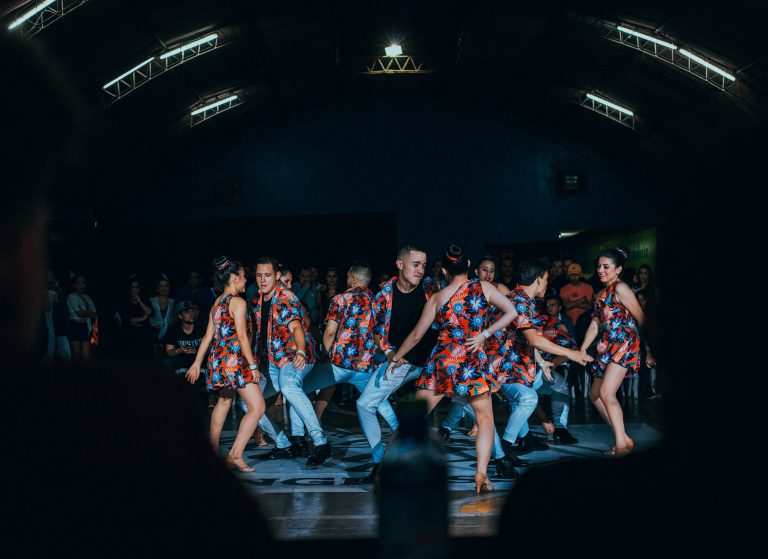 5 Ways You Can Learn To Dance Salsa At Home
14 December, 2020
Learning how to dance salsa from the comfort of your house can be a great way to exercise and learn new moves simultaneously. You can learn to dance salsa and become better at it even if you don't have a partner. The Caribbeans love it because of its electric rhythm and pulsing beats. Fortunately, you can master its moves if you follow a few procedures. This article highlights how you can learn to dance salsa at home.
Benefits Of Taking Private Salsa Dancing Lessons From A Superprof Teacher
If you've always had an interest to dance salsa but can't do it in public, you can get into this art by signing up for private lessons. There's no better way of quickly mastering salsa than through taking lessons or engaging in social dancing.
Superprof teachers will help you master its skills within a short period. Some of the benefits you get by being taught by these teachers include receiving undivided attention, learning specific steps, knowing where to improve, and getting the right motivation to dance.
Ways You Can Learn To Dance Salsa At Home
1. Learn In-front Of A Mirror
If you're a beginner, you can start learning salsa by practicing body rolls in front of a mirror or against a wall. Your focus, at this point, should be learning the upward and downward rolls. Start dancing the downward roll from your head, then move to your chest, hips, and knees. The upward roll is a reversal of the downward roll. In this roll, you'll begin dancing from your knees to your head. Practicing these rolls in front of a mirror will help you acquire muscle memory that you'll need to dance salsa excellently.
2. Work Out Your Abs
Before you start to dance salsa, you need to do some abs exercises for a few minutes. Abs workouts will make you gain a strong, toned body that you need to achieve a better balance and maintain your center position on the dance floor. The best workout to exercise your abs is sit-ups. If you do a couple of them, you'll spin easily. Additionally, you'll become more fit to try out the most advanced salsa moves.
3. Watch Other Dancers
After practicing rolls in front of a mirror or against a wall, you need to watch other salsa dancers. You can get good salsa videos from the internet. Its better to download videos of dancers whose moves excite you. Once you have your videos, try to learn the different styles and moves of the dancers. If you do this, you'll soon have a variety of salsa styles in your repertoire.
4. Give Body Isolations A Shot
Once you gather additional styles from other dancers, you need to practice body isolations. This entails standing before a mirror and moving your body parts, one at a time. As you do this, ensure you isolate the movements no matter how slow you're. It's advisable to use slow cha-cha music when taking each eight counts. Begin with your shoulders, then move to your hips and rib cage. The more you practice these movements, the more you'll improve and become an expert.
5. Record Yourself
After practicing a couple of moves, you need to record yourself. Later on, as you watch the video, you'll notice areas where you made mistakes and need improvements. Besides that, you'll also know the areas where you're excellent. You can become better at salsa faster if you're your own critic.
Wrapping Up
Learning how to dance salsa isn't as difficult as it seems. You only need to follow these five steps or take private salsa dancing lessons from Superprof, and you'll become an excellent dancer.

Follow Sounds and Colours: Facebook / Twitter / Instagram / Mixcloud / Soundcloud / Bandcamp

Subscribe to the Sounds and Colours Newsletter for regular updates, news and competitions bringing the best of Latin American culture direct to your Inbox.
Share: