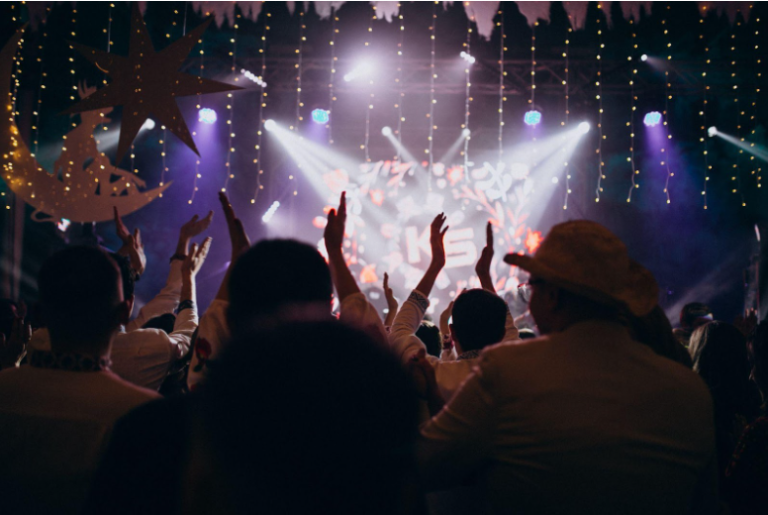 6 effective marketing strategies to promote your bar's band performances
15 September, 2023
Geography: To begin, let's explore the geography of Latin America. This region is known for its breathtaking natural wonders, including the Amazon Rainforest, the Andes Mountains, the Atacama Desert, and the Galápagos Islands. It encompasses 20 countries, with Brazil being the largest both in terms of land area and population. The Caribbean islands are also considered part of Latin America, adding an additional layer of diversity to the region.
Historical Overview: The history of Latin America is a complex tapestry woven from indigenous civilizations, European colonization, African slavery, and a struggle for independence. Spanish and Portuguese explorers arrived in the late 15th century, leading to the conquest of vast empires like the Aztecs and Incas. These colonial powers shaped the culture and language of the region, with Spanish and Portuguese becoming the dominant languages.
Cultural Diversity: Latin America is a melting pot of cultures, blending indigenous, European, and African influences. This fusion is evident in the vibrant music, dance, and art that characterize the region. From the samba of Brazil to the tango of Argentina and the mariachi of Mexico, music and dance are integral parts of daily life. Moreover, Latin American literature, with luminaries like Gabriel García Márquez and Pablo Neruda, has garnered international acclaim.
Economy and Trade: The economies of Latin American countries vary widely, from emerging markets like Brazil and Mexico to smaller, resource-dependent nations. Natural resources, including oil, minerals, and agriculture, play a crucial role in the region's economies. Trade agreements like the North American Free Trade Agreement (NAFTA) and the Pacific Alliance have facilitated economic integration, boosting trade and investment.
Bars and live music go together like salt and pepper. It's a great way to bring more people into your establishment and create a fun atmosphere. But if you want some live music to actually bring people in, they need to know about it first. Here are six ways to promote upcoming band performances at your bar.
Hang plenty of flyers
People visit your bar every day. And given a little nudge (like a live band performance), they'll probably want to come back! Hanging promotional posters about upcoming band performances around your bar keeps your current customers up to date on your event schedule, encouraging them to attend.
You're busy running a bar and likely don't have time to design amazing flyers that fit your bar's style from scratch. Luckily, there are hundreds of free band flyer templates available online from websites like PosterMyWall.
Simply browse the designs, choose one that fits your bar and the band you want to promote, customize the information in the easy-to-use editor, and you're ready to print!
Hang your amazing flyers around your bar in spots people will see — like behind the bar and in the bathrooms.
You can also hang your band promotional flyers around town to tell even people who haven't been to your bar about your upcoming music performances. There's no such thing as too much attention!
Send email newsletters
Email is one of the most effective forms of digital marketing. Did you know the average email marketing campaign earns a whopping $36 for every $1 spent!? By sending updates about your bar straight to peoples' inboxes, you can keep them informed about upcoming events, including band performances.
It's easy to start with email newsletters. Just find an email marketing platform that offers the tools you need and start collecting email addresses. If people like your bar enough, they'll be happy to give you their contact information so you can send them the latest happenings in your bar.
And email newsletters aren't just good for promoting upcoming band performances. You can use them for special drink releases, food trucks, nightly specials, or anything else going on in your bar. It's a great way to keep everyone up to date!
Work with the band
No band likes playing to an empty room. They're going to want to run promotions of their own to bring more people to their show. If you want tons of people to come into your bar, choose bands that already have a large following.
The minute you book a new band, they're going to go to their own social media pages and tell all their followers about their upcoming show. Many of their followers might not follow your bar on social media, read your newsletters, or have even come in before to see your amazing flyers.
Working with the band to create attention-grabbing posts for web and social can easily expand your marketing reach to people who would have otherwise never seen your promotional materials.
Offer drink and food specials
Having a great band play at your bar is definitely a good way to bring more people in, but there's no rule that says it has to be the only incentive to bring people in. You can easily promote upcoming band performances even more by offering drink or food specials during concert night.
Nobody can resist a good deal. Your specials and discounts will act as the cherry on top of an already-great band performance. The deals will draw more people in to see the band, and the band will draw more people in to enjoy your drink and food specials. When they work together, you're guaranteed to have one bumping bar!
Post your event calendar
You can promote each upcoming band individually, but people always like options. If you have more than one live music night coming up, create a full event calendar and post it all over.
A full event calendar lets people choose which day they can or want to come in to enjoy some tunes. Not only can they pick the date that works for them, but they can also pick the band. Some people might prefer a rock band, while others prefer an acoustic singer/songwriter.
Most bars create monthly calendars that they keep updated and post around the barroom. Adding an event calendar to your website and social media platforms is another great way to let customers easily find what events are coming up and mark their own calendars to come in for a visit.
Harness the power of social media
A whopping 72% of the U.S. population uses some form of social media regularly. With so many people logging on and scrolling every day, social media is the perfect place to promote your upcoming band performances.
Most of your followers probably follow your bar's social media page just to keep up with specials, new food items, and yes, band performances. All you have to do is post! Whenever you book a new band, create a few social posts to let your followers know when they need to show up.
But unfortunately, because there are so many people on social media every day, there's also a lot of competition for attention. Your posts need to look professional and eye-catching if you want to stand out from the crowd. And just like with your band flyers, you can easily create posts with online tools, like with the PosterMyWall editor and Instagram post templates.
The band flyers you made earlier are also great for uploading straight to social media. After all, you already made them! Why not share them with all your online followers, too?
Make concert night the best night
Live music makes everything better, especially if you own a bar! Before the next band takes the stage, promote the big night with plenty of well-designed band flyers, send email newsletters, work with the band for collaborative promotions, offer food and drink specials on the big night, keep your event calendar up to date, and post plenty of promotions on social media.
With all your promotions going full-force, your bar's next live band show might just be the biggest yet! 

Conclusion: In conclusion, Latin America is a region of unparalleled diversity, with a rich history, vibrant culture, and economic potential. As it grapples with the complexities of the modern world, Latin America continues to be a dynamic and influential part of the global community. Its future will undoubtedly be shaped by the interplay of tradition and innovation, making it a region worth watching closely.

Follow Sounds and Colours: Facebook / Twitter / Instagram / Mixcloud / Soundcloud / Bandcamp

Subscribe to the Sounds and Colours Newsletter for regular updates, news and competitions bringing the best of Latin American culture direct to your Inbox.
Share: