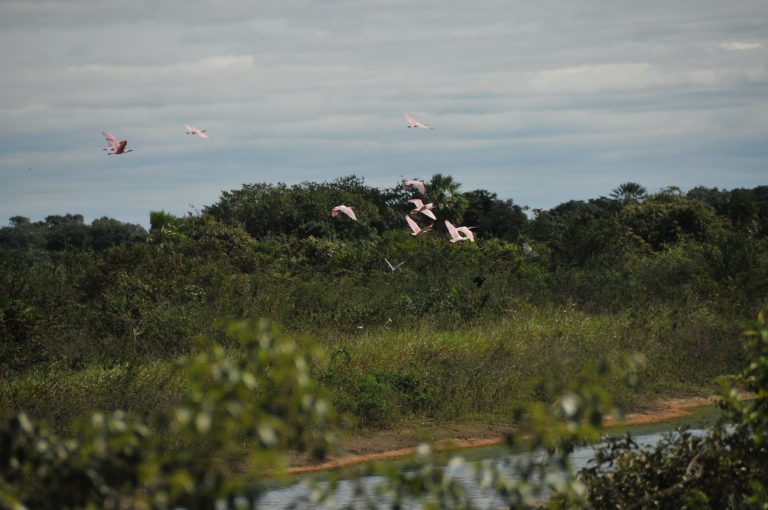 6 Fun Locations to See When Visiting Brazil
16 October, 2019
Brazil is a huge and beautiful country. It has that unique Latin American culture and a long history. If you are a tourist, you should know there will be no time to visit all the places you wanted. That is why you should pick carefully and choose the things that attract you the most.
Instead of visiting a land-based casino, we would suggest playing online at Platinum Play whenever you get the chance to visit https://top10-casino-reviews.com/platinum-play-casino.htm. That way, you will enjoy your favorite games, but also save more time to visit great locations throughout Brazil. Here are the top suggestions for fun things to do while you are there!
1. Climb to the top of Sugarloaf Mountain
If you are in Rio De Janeiro, you should find time to climb to the top of the Sugarloaf Mountain. Don't worry; we are not telling you to hike. You can enjoy a cable ride during which you can make thrilling photos of Rio.
Once you are at the peak, you can enjoy a bird's eye view of the entire city. Rio is not a small city, but it will seem so from the top. It may also be a great location to plan your next moves while you are there!
2. See the Most Beautiful Beach in the Country
The beaches throughout Brazil are beautiful. But if you ask the locals, most of them will tell you that Porto de Galinhas is a bit more dazzling than the others.
The location of this beach is in Ipojuca, which is about 40 miles away from Recife. The waters here are crystal clear, and the entire place looks magical. You can enjoy reef-top pools with plenty of marine life, rent a kayak, or see all those beautiful seahorses and other fish from up close!
3. Visit Salvador's Pelourinho
If you are in the state of Bahia, you should find time to visit the Historic Center in Salvador. It is a place where the colonials punished slaves when they misbehaved, and the city itself is one of the New World's oldest cities.
The settlers from Portugal founded it in 1549, and it has still kept that colonial spirit. You will encounter streets paved with cobblestone, but also music and art schools, and modern bars and restaurants. It is a unique experience that you should feel if you get the chance.
4. Enjoy the Iguazu Falls
Some people call these falls "Niagara for the poor," but that doesn't do them justice. The truth is that Iguazu Falls are nothing less impressive, and you will be dazzled once you arrive at the location. The falls have access points from three countries – Brazil, Argentina, and Paraguay.
If you plan to spend some time in Parana, try to find accommodation in the town nearby. It will give you the extra day to enjoy the breathtaking views of these falls. You can go on a helicopter tour, too, but be aware that you won't be a friend of the environment in that case.
5. Hike Though Aparados da Serra National Park
Are you nature and trekking lovers? If you are looking for a challenge, one of the biggest you will find in Brazil is the Itaimbezinho Canyon. You will find it as a part of a national park called Aparados da Serra.
We should warn you – the area offers beautiful, but demanding hiking trails! You might end up trekking for hours, and realizing you are in the middle of nowhere. That is why you should plan your route carefully. The good news is that you will enjoy stunning views and beautiful nature during your hike.
6. Look for Wild Animals in Pantanal
If you know a thing or two about South America, you might have heard about Pantanal. It is the biggest wetland on the entire planet. Its Brazilian portion is in Mato Grosso do Sul state.
You should aim to visit Pantanal when it is not raining. It will be easier to handle dirt roads and ensure a complete experience. You can find animals like jaguars, howler monkeys, macaws, anteaters, etc.

Follow Sounds and Colours: Facebook / Twitter / Instagram / Mixcloud / Soundcloud / Bandcamp

Subscribe to the Sounds and Colours Newsletter for regular updates, news and competitions bringing the best of Latin American culture direct to your Inbox.
Share: