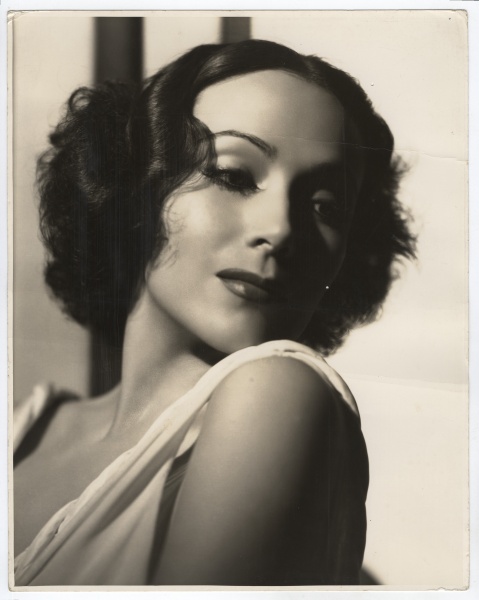 6 Most Influential Latinas in The History of Film and Television
12 December, 2022
From the Golden Age of Hollywood to the modern era, Latinas have made lasting contributions to popular culture and have broken barriers in order to make their mark on the entertainment industry.
These powerful women have long been a source of inspiration and influence and have paved the way for future generations of Latinas in the industry. From singing, dancing, and acting to producing, directing, and writing, Latinas have not only left their stamp in Hollywood, but they have also helped to shape it.
1. Dolores del Rio
One of the earliest Latinas to make an impact in Hollywood was Dolores del Rio, who was born in Durango, Mexico in 1904. She began her career in 1925 in the silent film, Joanna, and went on to star in over 40 films in the United States, Mexico and Europe. Del Rio was the first Latina to gain recognition in Hollywood and was even dubbed the "First Lady of Mexican Cinema." She was also a major style icon of the era, often wearing glamorous gowns and headpieces to award ceremonies and red carpet events.
2. Rita Moreno
Rita Moreno is a Puerto Rican actress and singer who has become one of the most celebrated Latinas in Hollywood. She has won numerous awards for her work, including an Academy Award, a Golden Globe, an Emmy, and a Tony Award. She is best known for her roles in West Side Story, The King and I, and Singin' in the Rain. Moreno is also the first Latina to receive an Academy Award for her role in West Side Story.
3. María Félix
María Félix was a Mexican actress and singer who achieved fame and success in the 1940s and 1950s. Her most famous roles include La Generala (1941), Doña Bárbara (1943), and Enamorada (1946). Félix was an important figure in Mexican cinema, helping to bring international recognition to the industry. Throughout her career, Félix was a role model for Latinas. She showed that a woman could be successful and powerful, while still maintaining her femininity and grace. She was a true pioneer in the entertainment industry and a role model for Latinas everywhere.
4. Salma Hayek
In more recent years, Latinas have continued to make their mark on film and television and have somehow revolutionized the way Latinas are perceived (almost similar to what the Cookie Casino did in the online casino world). Salma Hayek is one of the most recognizable Latinas in the entertainment industry. Born in Mexico, Hayek began her career in the early 1990s and has since become one of the most influential Latina actresses of all time. She has starred in a number of films, including Desperado and Frida, and made her mark in Hollywood as a producer and entrepreneur. She has since become a major style icon and role model for young Latinas around the world.
5. Sofia Vergara
Sofia Vergara is a Colombian actress and model who has become one of the most popular Latinas in Hollywood. She is best known for her role on Modern Family, for which she has won four Emmy nominations. Vergara has also appeared in films such as Machete Kills and Hot Pursuit. In addition, she has produced films such as Chef and The Smurfs.
Vergara has been a powerful force in Hollywood, making waves for her culture and for Latinas as a whole. She is the highest paid actress on television and is leading the way for more Latinas to break into the industry. She has also been a vocal advocate for Latinas, speaking out against gender inequality and racism.
6. Eva Longoria
Eva Longoria is a Mexican-American actress and producer who has also made a huge impact in film and television. Born in Texas, Longoria began her career in the late 1990s and quickly became a household name through her role as Gabrielle Solis on the hit show Desperate Housewives. She has also appeared in films such as Over Her Dead Body, The Sentinel, and Harsh Times.
Longoria has since become a major advocate for Hispanic rights and has been involved in various philanthropic activities, including being an advocate for the United Nations' Global Education First Initiative.

Follow Sounds and Colours: Facebook / Twitter / Instagram / Mixcloud / Soundcloud / Bandcamp

Subscribe to the Sounds and Colours Newsletter for regular updates, news and competitions bringing the best of Latin American culture direct to your Inbox.
Share: