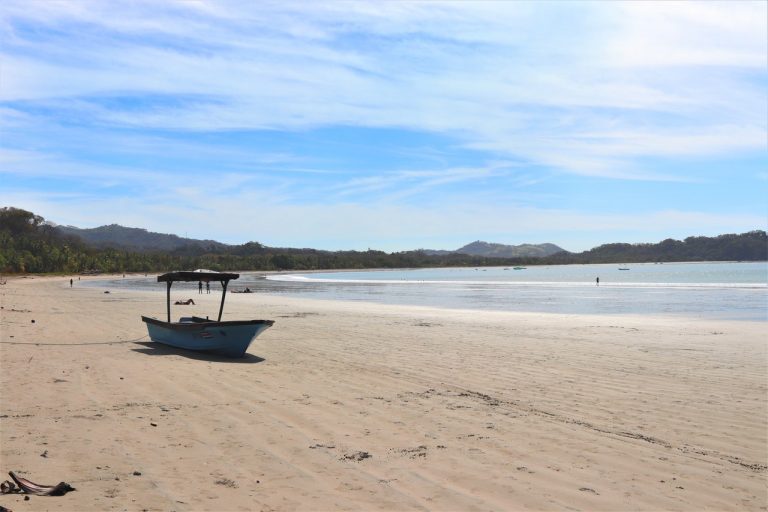 6 Reasons Why Canadians visit Costa Rica
15 July, 2021
Traveling to Costa Rica is a great way to escape from mundane reality. Great weather, nice scenery, new experiences, the freedom to do whatever you want are the main reasons why people decide to go abroad. You can relax and restore your energy levels at the beautiful beaches of Costa Rica. You are probably wondering why so many Canadians prefer to spend their vacation at this destination? Let's try to find it out!
No jet lag
Since Costa Rica is comparatively close to Canada, you won't have to adapt to a new time zone. After just a few hours of flight, you can start enjoying your vacation. What people from Canada really like about this destination is that they are not jet-lagged there. Hence, they can avoid unpleasant symptoms, such as tiredness and exhaustion. It's not nice to have difficulty staying awake during the day or sleeping at bedtime when you are on holiday. So if you don't want to waste your vacation adapting to another time zone, why not choose Costa Rica as your travel destination? This will help you to avoid insomnia and daytime fatigue that are so undesirable while chilling out.
Safety
Costa Rica is one of the safest countries in Latin America, which is also a huge advantage for tourists. Although minor thefts happen from time to time, crimes are very rare there. You shouldn't worry that someone can steal your credit card or a crypto casino jackpot, because the police work really well in this country. What's more, Costa Rica was ranked 32 out of 163 the most peaceful countries in the world, according to the 2020 Global Peace Index. In addition, its position increased by 2 compared to 2019. It's also important to note that this country is ranked first in the list of most peaceful countries in Central America and the Carribean. However, you still shouldn't leave your valuables in cars or on the beach if you don't want to try your luck.
Adventures
If you are an adventurous person, then you would enjoy your vacation in Costa Rica. There are so many exciting opportunities for having fun. First of all, this country is a global magnet for surfers. People often go there to try other water sports activities, such as rafting, beach football, scuba diving, snorkeling, and kayaking. By the way, did you know that recreational ziplining was invented in Costa Rica? What's more, this place is a paradise for fishermen. Some of the world's largest populations of marlin and sailfish can be found in Costa Rica. You can also enjoy other outdoor activities there, including hiking, horse riding, cycling and mountain climbing.
Climate
It's impossible to complain about the weather in Costa Rica. In any month of the year, average temperatures there are between 70° and 80° Fahrenheit. Of course, they vary by elevation, but still you shouldn't expect cold winters or hot summers. Sounds perfect for Canadians that struggle with their climate, doesn't it? However, the year is still divided into seasons. There is a dry season known as verano and a rainy season, which is called invierno. So before traveling, make sure that you are okay with the current season in Costa Rica.
Gambling
As you might know, Canadians love gambling. They enjoy playing poker with their friends at the weekend or going to the casino after work. Even though there is no wagering casino Canada is still one of the most passionate countries when it comes to traditional and online gambling. Canadians don't want to leave this activity while being on vacation, which is the next reason why they decide to go to Costa Rica. In fact, casino gambling is legal in this country. However, casinos are much different than those in Las Vegas. But still, you can find nice casino resorts created for tourists. They are usually open all night long, so you can enjoy gambling to the fullest.
Natural beauty
Costa Rica can boast its spectacular biodiversity, which accounts for 5% of the world's biodiversity. This means that of every 20 animal species on the planet, one of them has a home in Costa Rica. You can see brightly colored toucans, monkeys, and tree frogs in beautiful rainforests. Some of the world's largest nesting grounds for sea turtles, iguanas, geckos and snakes can be found in this amazing country as well. The waterlife is also breathtaking, so if you enjoy diving, you can see whales, dolphins, snapper, roosterfish, lobster and octopus in the ocean. Canadians are just impressed by the nature of Costa Rica.
Final thoughts
As you see, Costa Rica is full of tourist attractions. These are just a few reasons why Canadians love going to this country. If you want to learn more about its magnetism, go and visit Costa Rica on your next holiday!

Follow Sounds and Colours: Facebook / Twitter / Instagram / Mixcloud / Soundcloud / Bandcamp

Subscribe to the Sounds and Colours Newsletter for regular updates, news and competitions bringing the best of Latin American culture direct to your Inbox.
Share: