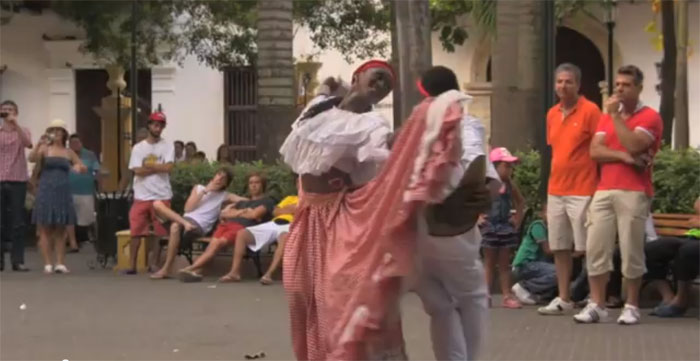 7 Beautiful Types of Music That Latin America Is Famous For
07 March, 2022
How familiar are you with the many types of music that Latin America has to offer? As a region of the world known for its artistic contributions, Latin America is home to some of the most beautiful and interesting genres of music that exist.
One thing that is really great is that there are numerous ways to embrace the rhythm and beats if you want to know more. Whether you are trying to master easy flute sheet music with a Latin American theme or you are simply exploring a new area of art to enjoy, learning about the various types of popular music in Latin America can give you a more well-rounded musical understanding and appreciation.
1. Cumbia Music
When traveling to countries such as Argentina, Columbia and Chile, there is a solid chance that you will hear cumbia tunes on your journey. With folk-style sounds that mix African and Indigenous instruments along with European influences, cumbia music originally comes from Colombia. It rose to popularity during the 1960s and continues to hold a special place in the lives of many Latin Americans.
2. Reggaeton Music
Originating from Puerto Ricco in the 1990s, reggaeton blends both Latin and reggae tunes to create what has become a younger type of music genre. As one of the most popular genres of music in Latin America, reggaeton sometimes includes a mix of hip-hop, Spanish rapping and singing and reggae. With an energetic and fun vibe, reggaeton is popular at many parties and dance clubs.
3. Rumba Music
For a type of Latin American melody that usually involves the use of two or three conga drums, look no further than the sounds that rumba music offers. As a combination of medium-to-fast paced Afro and Cuban rhythms, rumba is very popular for ballroom dancing throughout Latin America.
4. Bossa Nova Music
To listen to a cooler sound that incorporates jazz flavors and vibrant samba, turn your sights over to bossa nova music. As another genre that became popular in the 1960s, bossa nova uses very few instruments other than a guitar, berimbau, piano, and drum, along with a vocalist. In general, many people appreciate this type of Latin American music for its harmonic sounds and sophistication.
5. Tango Music
As a popular Latin American genre that stems from Uruguay and Argentina, tango music combines the piano, double bass, violins and bandoneons to create a unique sound that is recognizable around the world. Featuring a two-four and two-two beat, many Latin Americans enjoy dancing to tango music during special holidays, events or family gatherings.
6. Bachata Music
For another genre that combines Spanish, Indigenous and African musical elements, bachata music is a type that originates from the Dominican Republican and offers a unique Latin American sound. To create its signature soothing rhythm, bachata music typically includes a lead guitar, a secondary rhythm guitar, a bass guitar, bongas and a güira. Although this genre is most popular in Latin America, people from all over the world appreciate the value it adds to dancing.
7. Salsa Music
When you think of Latin American music, what sort of melodies come to mind? If you are like many people, you might think of the salsa music genre due to its wide depiction throughout the international film and entertainment industries. Featuring the use of percussion instruments combined with the piano, guitar, trombone, trumpet, congas, saxophone and more, salsa is an evolving genre that continues to hold longstanding popularity in the areas of both music and dance.
If you want to expand your musical knowledge, learning more about the many genres of Latin America can be an excellent place to start. Use this list as a general guide for further reading.

Follow Sounds and Colours: Facebook / Twitter / Instagram / Mixcloud / Soundcloud / Bandcamp

Subscribe to the Sounds and Colours Newsletter for regular updates, news and competitions bringing the best of Latin American culture direct to your Inbox.
Share: