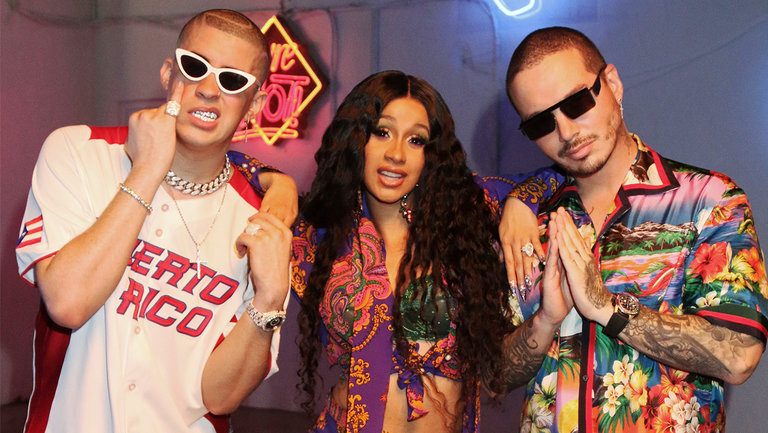 7 Best Latin American Artists on Spotify
01 November, 2021
At this age, you could be part of a band, you could be an artist or even a record label, growing and making sure that your popularity on digital streaming platforms is one of the most important steps that need to be considered when you want to make a career out of your passion or interest.
Spotify is one of the best places for developing artists and literally the platform of opportunity when it comes to growing your reach and gaining more Spotify plays and followers. Most people concentrate on playlist promotion on Spotify — having their songs included in well-known playlists through connecting with playlist curators. Such services like SoundCampaign connect music artists to playlist curators and offer a wide range of promotion opportunities including playlist submissions, which tremendously expand the Spotify followers base, coverage and increases chances to be featured in algorithmic listening recommendations like Playlist Radar and Discover Weekly. Remember, that If you want to be a long-term success as an artist, your ultimate aim should be to expand your Spotify following and have your music saved in listeners' catalogs. This will pay off in the long run rather than just increasing your streams temporarily by being featured on a popular playlist for a few weeks.
Another great way to gain followers and the reach you desire is through Spotify ad studio which literally helps you with the tools a developing artist would need not only to create but also to manage and handle audio campaigns that have a span of minutes, and can also be customized according to your budget. If you have never made an audio ad before, do not worry because you just have to share a script, pick the background audio of your choice and you will receive the completely produced audio ad to see if you like it, and then you just have to finish it off with a recorded voiceover.
Coming to the topic in hand, who are the seven best Latin American artists on Spotify?
1. Starting with J Balvin, at a whopping 57.9 million monthly listeners.
J Balvin whose real name is Jose Álvaro Osorio Balvin, began his career in the year 2004, when he was just nineteen years of age. Born in Medellin, in Colombia, he used to release his singles ever since he started his career and his musical journey. His first album, which he recorded in the year 2009 took off, and Jose Álvaro Osorio Balvin has about six albums till date. Since the year of 2014, he as been nominated more than 15 times for the Grammy's and the Latin Grammy's awards under the urban genre.
2. Coming second is Bad Bunny, who has not heard of Bad bunny?
Bad Bunny at 47 million monthly listeners, is from Puerto Rico, and started posting his own compositions on a number of social media platforms. The real name of Bad Bunny is Benito Antonio Martinez Ocasio and until the year of 2016, where he joined the record label called hear this music to launch the trap anthem "La Occasion" which went viral, and is one of the most well known trap anthems. In the coming year, Bad Bunny managed to get his songs, fifteen of them on the Hot Latin songs of Hispanic radio list station in the United States of America. Till date, Bad Bunny has recorded about four albums, and is showing much more promise with every release.
3. Ozuna, is close behind, at 45 million monthly listeners.
Ozuna, at a whopping 45 million monthly listeners, falls close behind, and was born in Puerto Rico, as well. He was born to Dominican parents, and his real name is Juan Carlos Ozuna Rosado, who started exporting his music in the year 2015. Juan Carlos Ozuna Rosado started working in the reggaeton and trap genres, and soon his music took off. In his short career, Ozuna managed to achieve the record of winning eleven wins at the BillBoard Latin Music Awards and had the global sales of more than twenty million copies.
4. If you do not know who Daddy Yankee is, you definitely must be living under a rock.
Daddy Yankee, with about forty million monthly listeners was born in Puerto Rico. Daddy Yankee's real name is Ramón Luis Ayala Rodríguez, and known to be one of the pioneers of the reggaeton genre, and is known to be the one who popularized it in Latin America, inside and out Latin America in the nineties. Barrio Fino, is the revolutionary album that paved the way for this Latin genre into the world, as is still considered to be the best album of all time in its category.
5. Camila Cabello, at a whopping 36 million monthly listeners.
She was part of the famous American music group called the Fifth Harmony, and that is where her journey with Fame started. Camila, whose full name is Karla Camila Cabello Estrabao was born to a Mexican father. Her song, Havana, pays tribute to her Cuban roots and this song kicked off her solo career which only grew to grow stronger by the year.
6. Maluma, at about 35 million monthly listeners.
Maluma, is from Colombia, and this Colombian's real name is Juan Luis Londoño Arias, native of the city of Medellin. He mixes the pop genre with the reggaeton genre, and various other urban genres. Around the year of 2010, Maluma started his career in the music industry and is extremely popular on social media as well, and is even considered to be one of the Latin American artists who have a huge impact in Latin America. Within five years of his musical career, he signed up with Sony music Latin and had five album releases.
7. Anuel AA, at about 31 million monthly listeners.
Anuel AA, whose real name is Emmanuel Gazney Santiago, started his music career in the year of 2011 and is a native of Puerto Rico. Anel AA has two record albums called the Emmanuel and Real Hasta La Muerte. He is well known in the reggaeton genre, the trap genre and the rap genre of music. Anel AA became known around the world after the release of the song La Occasion, which actually featured Ozuna, De la ghetto and finally, Arcangel.
These are a few world wide, well known Latin American artists who are rocking the world of music in the genres they represent, and moreover, they are setting fire to the digital platforms, especially Spotify. Like every other digital media platform, Spotify also leans heavily on engagement, and promotes engagement as well. Check them out, and the songs they have composed in their respective genres if you really enjoy reggaeton, trap and rap genres. Apart from Spotify there are other alternative platforms like Soundcloud for streaming music online. Musicians may also count on Soundcloud to get more exposure to their music. It is also possible to buy plays and followers for Soundcloud to get a rapid boost.

Follow Sounds and Colours: Facebook / Twitter / Instagram / Mixcloud / Soundcloud / Bandcamp

Subscribe to the Sounds and Colours Newsletter for regular updates, news and competitions bringing the best of Latin American culture direct to your Inbox.
Share: