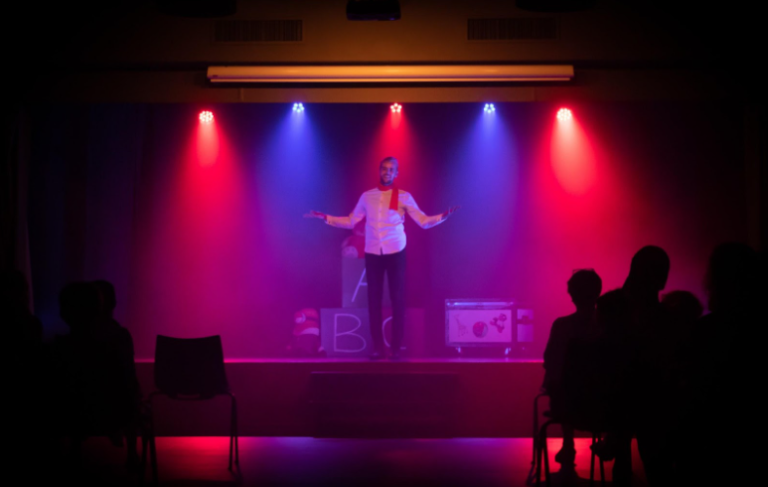 7 Famous Mexican Comedians Who Will Lift Your Mood Up
15 September, 2023
The Mexican comedy industry has grown rapidly over the years. Funny comedians have emerged on the international comedy stage as a result. Mexican comedians' one-liners, caustic humor, and captivating passion have kept audiences hungry and the industry keeps growing.

As individuals, it is not uncommon to experience mood swings due to the hustle and bustles of everyday life. In these scenarios, listening to comedy and having an anxiety tracking app can be helpful. Using a mood tracker app can monitor the changes in your mood. The best mood tracker app
can also help you understand what causes negative emotions. We'll introduce you to some of the world's most successful Mexican stand-up comedians who easily lift moods in this post.
7 Best Mexican Comedians
Many Mexican comedians have captured audiences with their unique brand of humor, whether through their comedy shows or television appearances. Below are the 7 top Mexican comedians who will crack you up:
Gabriel Iglesias
Fans refer to him as Mr. Fluffy, and he has certainly earned his spot as a fat Mexican comedian. Gabriel Iglesias ranked among the highest-paid performers with a predilection for donning Hawaiian shirts. I'm Not Fat… I'm Fluffy and Hot & Fluffy are two of his most well-known comedy specials. This special showcases his signature brand of humor, concentrating on his Mexican background, American culture, politics, racial issues, and global matters.
Anjelah Johnson
Anjelah Johnson, born in San Jose, California, is well known for her job as a MADtv special guest, although she is also an actor and comedian. Anjelah Johnson's 2009 Comedy Central one-hour special was titled That's How We Do It. Her impressions and characters characterize her comedic style as a famous Mexican comedian. She frequently integrates her encounters with life and cultural background into the routines she performs for comedy.
George Lopez
Sandra Bullock's approach to George Lopez in 2000, requesting him to produce a show reflecting his people, was the turning point in Lopez's career.
The ABC sitcom George Lopez was an instant hit and won multiple awards throughout its six-season run. He starred in hit sitcoms and a late-night talk show. He is considered one of the top Mexican comedians worldwide.
Felipe Esparza
Among Mexican stand up comedians, Felipe Esparza is famous. His comic career began in 1994, and his 2010 Last Comic Standing win launched him to popularity. He hosts the weekly podcast What's Up Fool? since 2014. They're Not Gonna Laugh at You, Bad Decisions/Malas Decisiones, and Translate This is primarily responsible for his widespread notoriety. As one of the old Mexican comedians, Esparza can turn even the most delicate matters into hilarious situations thanks to his trademark self-deprecating wit.
Franco Escamilla
He is widely prevalent among Mexican male comedians. Aside from hosting a TV show, Franco Escamilla is renowned for his stand-up comedy specials. These shows include the Anecdote, Comedians of the World, Welcome to the World, and Eavesdropping on Netflix. Escamilla is a comedian who frequently mixes music into his act. He has performed worldwide, including in Australia, Japan, Argentina, and Israel.
Arturo Castro
Arturo Castro is undoubtedly a famous Mexican comedian of Latino origin. Castro's comedic style is primarily centered on topics relating to millennials and Latinx people. He investigates a variety of topics, including those concerning culture and identity. The parts that brought Arturo Castro the most fame were in the Broad City and Narcos television shows.
Daniel Sosa
Daniel Sosa began his career in 2012 and is currently regarded as one of the most popular new Mexican comedians among Mexico's younger generation. Daniel's prominence in Mexican comedic culture can be attributed to his participation in some Mexican television programs and on-demand services. In addition, he has been the primary attraction on the main comedy stages at many other festivals, including Machaca, Coordenada, and Vive Latino.
Conclusion
A remarkable variety of comedians in Mexico is known for making audiences laugh out loud with their clever jokes and entertaining acts. The laughter and joy brought to an audience by famous Mexican comedians, stand-up artists, and entertainers are guaranteed to affect those individuals in the audience positively. Our suggestions of the best Mexican comedians will suit your preferences and open the door to a world of laughter.

Follow Sounds and Colours: Facebook / Twitter / Instagram / Mixcloud / Soundcloud / Bandcamp

Subscribe to the Sounds and Colours Newsletter for regular updates, news and competitions bringing the best of Latin American culture direct to your Inbox.
Share: