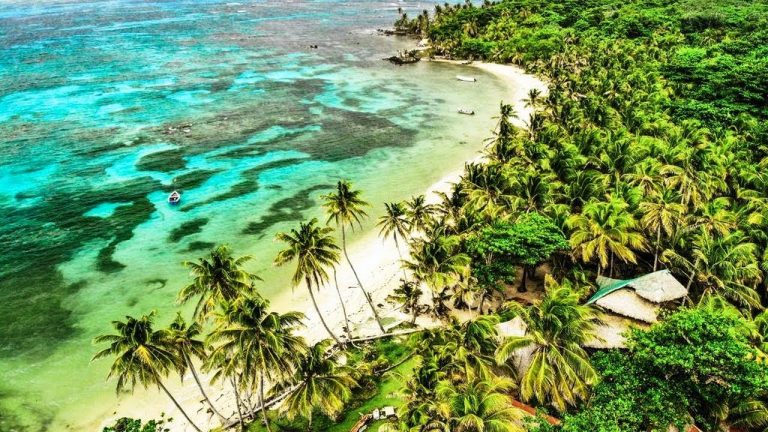 7 Reasons to Visit the Corn Islands This Year
01 September, 2020
Time to talk about an amazing travel destination that not many people know. The Corn Islands consist of two islands, Little Corn and Big Corn, located east of the Caribbean coast of Nicaragua. They're right in the middle of Central America and are an ideal place to visit if you're in North America.
If you're looking for your next ideal vacation, why not try Corn Islands for a more unique and authentic travel experience? If you need more convincing, look at our top 7 reasons to visit the Corns Islands and why you should do it this year.
Corn Islands are still relatively unknown and untouched by tourists
The Corn Islands are beautiful. The view is stunning and there are so many things to do. But if you have traveled often you might be already sick of visiting popular places where it's crowded with tourists. Sure, beach resorts can be fun. But some people want that real island experience without being pestered about accommodation, promos, and other stuff.
People who have visited the islands call it secret island paradise and you'll understand why. On the islands, you won't find cars, golf carts, motorcycles, or even airports. The islands are not widely known and have been perfectly kept hidden as a secret. This year is the best time to visit the islands and be one of the few people who have been to the islands.
Once you arrived on the island, you'll notice how calm it is. No one is going to bother you with trinkets or other tourist attractions. It's like visiting the Caribbean islands before they got too popular. You can enjoy your pure island experience to your heart's content.
Scuba diving
Your trip to an island isn't complete without going scuba diving. There are various diving spots on both islands. You can spend hours enjoying the reefs and swim alongside tropical fish. Everything underwater is untouched and undisturbed by tourists.
Despite the islands being small, there is a big diving community with friendly people in it. If you're new to diving they'll be glad to teach you. You can also enjoy a beer or two with them after you're done exploring the ocean.
Take a walk around the island
There are two islands that you can visit, Big Corn and Little Corn. Both islands are walkable and if you want complete isolation from modern vehicles, Little Corn is the best island to be in. You can walk around the island without noise pollution.
While Big Corn has paved roads and vehicles, it's still perfectly walkable. And since it's bigger than Little Corn, you can spend more time exploring the island. And like we've said before, both islands are not crowded with people or tourists. No one is going to bother you there.
Fresh Caribbean food
Every type of food that you can get here is genuine. Made by locals with the locals' way of cooking. On Corn Islands, there are a few locally owned restaurants where you can order many types of local food. There is more, everything on the menu is cheap. For example, breakfast is only about $3 while meals are about $6 and can go up to $10.
Seafood is obviously the main type of food here. Expect to see a lot of fish, beans, rice, lobsters, and plantains. And the best is the conch. They have a unique way of eating fish using conch shells. You can't miss it when you're visiting the island.
Pristine beaches
Pristine beaches are getting more and more difficult to find. And most of them are really difficult to reach from your hotel. But it's different on Corn Islands. Pristine beaches are all around the islands, both Big Corn and Little Corn.
It will take you only a few minutes to enjoy these beaches. Think of the beaches in the Caribbean, except this time, the beaches are not crowded or noisy. It feels like you're on a private island enjoying your private beach. You're the VIP and it's easy to fully immerse yourself with nature.
An effective way to be isolated from the outside world
Corn islands are the perfect place for people who want to get away completely from their life. On the islands, you have an excuse for not being able to be contacted or contact other people. You can tell them that you don't have a signal.
Complete with zero noise and light pollution, no stupid salesmen, or advertisements. Nothing will interrupt you from having a complete silence and peaceful retreat. This way, you can go back home fully recharged and ready to face new challenges.
The islands might not stay hidden for too long
It's difficult to predict this thing. Who knows? Maybe next year there will be a massive influx of tourists and Corn Islands become more and more popular.
If we take a look at the islands right now, there are no reasons why Corn Islands aren't more popular. Considering that the island is right in the middle of Central America, it's really close to North America and the whole trip is very affordable for a lot of people.
There is no better time than this year to plan your travel and book a flight to Corn Islands. Travel alone or go with someone special and enjoy your time to the fullest.

Follow Sounds and Colours: Facebook / Twitter / Instagram / Mixcloud / Soundcloud / Bandcamp

Subscribe to the Sounds and Colours Newsletter for regular updates, news and competitions bringing the best of Latin American culture direct to your Inbox.
Share: