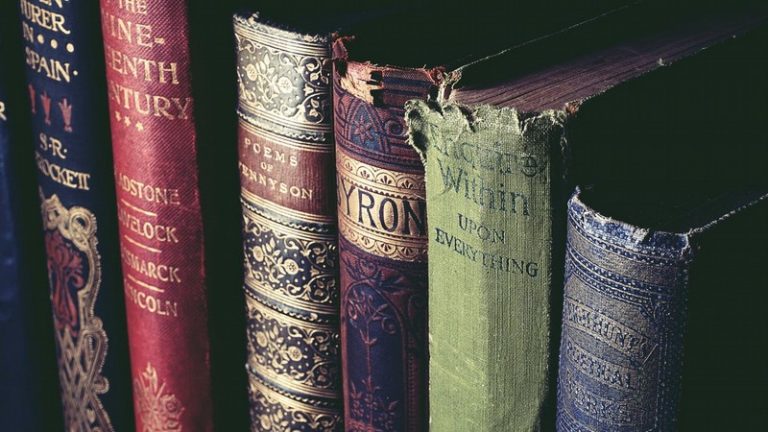 8 Best Books About Latin America
19 August, 2019
Whether you are writing a book or a dissertation, there are lots of options when it comes to Latin America books. And you also decide to get lost in the plethora of information available, and the choice is yours. This article will discuss some of the most excellent books about Latin America that are still considered as best sellers to date. As a student, these books about Latin America should be on your must-read list.
20 Love Poems And a Song Of Despair By Pablo Neruda
This book is the perfect description of love and how it affects our lives. Aside from that, it's one of the best bestsellers students can learn practical lessons from especially those writing essays because it helps them build their vocabulary quickly. Also, by reading the writing on Latin America, college students can draw inspiration needed for their essay. And after that, use an excellent checker online to check their work and filter out grammatical errors.
One Hundred Years Of Solitude By Gabriel Garcia Marquez
Anyone reading this book can have an encounter with magical realism. If you want to understand the extent to which mere words can affect our lives, then this book is a must-read for you. The book promises to hold you spellbound as you read from the beginning till the end.
Born In Blood And Fire: A Concise History Of Latin America By John Chasteen.
This book explains all there is to Latin America history but from the European influence till our present-day events. This is an excellent book because most writing only explain the history in bits without much elaboration. But this is the only profound source for understanding the history of Latin America from scratch.
Students searching for a single book to read about this history will love this excellent piece. It explains it in various chapters, making it easier to write down the lessons and draft an essay using the points listed. However, before citing this book as a source, endeavor to use tools for plagiarism free as you write because the book is not perfect in every detail.
Amexica: War Along The Borderline By Ed Vulliamy
This piece is all about the suffering of people living in communities close to the US/Mexico border. It describes the conflicts that ravaged these communities as a "war on drugs." The author related the incidents as though he was narrating a personal encounter of a war scene. Thus, making the book an excellent piece to read.
The Labyrinth Of Solitude By Octavio Paz
Although it's an exciting book but not easy to read. You can't get the best from the depth of knowledge hidden in this piece by just flipping through the pages hoping to gather some facts needed for your research. But it's an excellent book for anyone interested in Modern Mexico and their history. If you are searching for evidence and facts about Mexican history for your dissertation or essay, you must check for plagiarism in your work to ensure your writing is entirely flawless.
Che Guevara: A Revolutionary Life By Jon Lee Anderson
This book explains the revolutionary life of Latin America's most iconic personality. The author gained access to Guevara archives and information relevant to his writing from those that knew Guevara personally. Thus, making this book one of the most trusted sources of info about the life, career paths, accomplishments, and death of this Latin America's hero.
The Chronicle Of a Death Foretold By Gabriel Garcia Marquez
The author unfolded his wealth of imagination in this beautiful piece. The subjects were the world around us and humanity, which Marquez opined that it could be reduced to a small village. He also explained how the universe could be distilled to its fundamental molecules to reveal its strength, excesses, and wounds. A perfect piece of writing that engages the imaginative mind.
The book of Imaginary Beings by Jorge Luis Borges
Even though the author was a blind man, he possessed a unique gift that most authors with sight lack. This Latin America book will open your eyes to the imaginative existence of a world of strange beings and animals such as three-legged donkeys, animals hidden in mirrors, griffons and other strange beings that were a product of the author's imagination.
Some of the greatest authors of our time have been able to demonstrate the wealth of their knowledge by writing several books on the history of Latin America. Students, scholars, as well as anyone interested in this history, will find solace in these publications. These are not mere history writing, but beautiful writing on history to enable you to understand how the past relates to the present.

Follow Sounds and Colours: Facebook / Twitter / Instagram / Mixcloud / Soundcloud / Bandcamp

Subscribe to the Sounds and Colours Newsletter for regular updates, news and competitions bringing the best of Latin American culture direct to your Inbox.
Share: