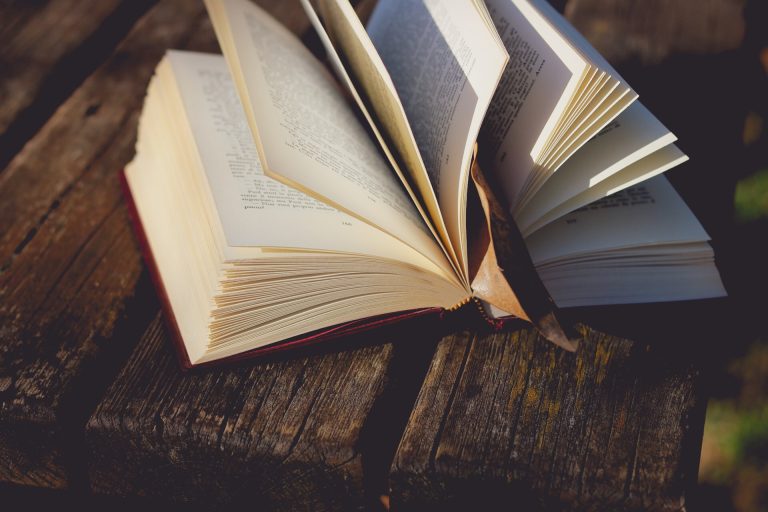 8 Best Hispanic Authors You Need to Read
15 February, 2022
Reading has always played a big role in students' lives. Students read both for school and for entertainment. And, apart from the obvious benefits of reading for your education, there is a whole range of personal perks you can get from it. But, to make the most of it, it is vital to keep your reading list broad and diversified.
According to a survey by Lee & Low Books, nearly 80% of publishers, authors, agents, and other specialists in the industry are white, with only 6% of Hispanic representatives. To embrace diversity and broaden your outlook, you can begin reading authors with different cultural heritages. Interested? Then read on to learn about the eight best Hispanic authors that all students should check out!
Gabriel Garcia Marquez
The first one on our list is Gabriel Garcia Marquez – one of the best-known Hispanic authors of all time. His works, such as One Hundred Years of Solitude, Chronicle of a Death Foretold, and Love in the Time of Cholera, are so fascinating that they often get included in the academic program. But even if you are not studying these works at college, they are still worthy reads.
The masterpieces created by Gabriel Garcia Marquez often get featured in essays thanks to the deep ideas they cover. The chances are that you will run into such topics on your academic path too.
Even if you are not good at writing essays, you can get paper writing help by WritePaper and delegate your tasks. But be sure to read a few works created by this author. Even if you don't write papers on your own, you will still enjoy his masterpieces.
Sandra Cisneros
Another Hispanic author worth your attention is Sandra Cisneros. Sandra is a winner of the MacArthur Genius Grant and National Endowment for the Arts Fellowship. Her most known works include Woman Hollering Creek and Other Stories and The House on Mango Street.
Apart from being quite engaging, the works of Sandra Cisneros cover a wide range of important problems. In her books, you can discover the themes of social and economic inequality, cultural hybridity, femininity, and sexuality. Sandra's masterpieces may not be easy reads. But they are definitely worth reading, especially for young students. We bet that there is a lot you can learn from reading books by this author.
Lin-Manuel Miranda
The next author worth your time and attention, Lin-Manuel Miranda, is a Puerto Rican-American rapper, performer, and writer. His major work Hamilton has quickly brought this author world fame after it hit the Broadway stage. But, though not many know this, Lin-Manuel Miranda is also the author of another famous musical In the Heights that brought him his first Tony.
One thing that sets Lin-Manuel Miranda apart from other Hispanic authors is that he has already won multiple top-level awards. His biggest wins include the Pulitzer Prize, Emmy, several Grammys, and even Oscar nomination. The major themes in his works include Latino and Puerto Rican-American rights. Be sure to check out some works of this author.
Elizabeth Acevedo
For students fascinated by poetry, Elizabeth Acevedo should be at the top of their must-read list. Elizabeth is an Afro-Dominican slam poet. Her poetry is engaging, deep, and recognized all over the world. The themes that she covers in her poetry include Catholicism, queerness, and identity. So, there is really a lot you can learn from it.
Apart from Elizabeth Acevedo's worldwide famous poetry, she has debuted as a book author in 2018. Elizabeth has shown the world her fascinating novel-in-verse The Poet X, which has longlisted her for the National Book Award. This work is definitely something different compared to trending book sagas that students typically read. Yet, rest assured that it deserves your attention.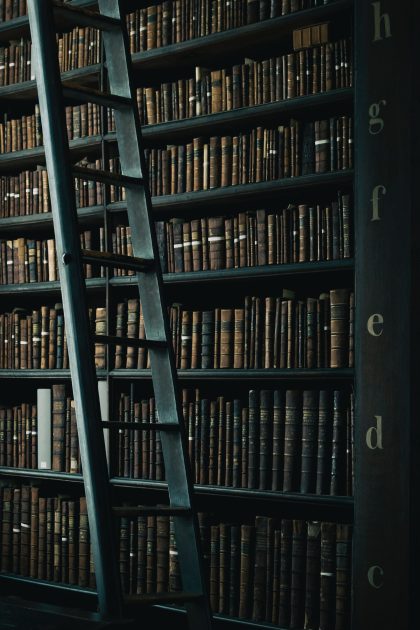 Juan Felipe Herrera
Another Hispanic author who has gained global fame is Juan Felipe Herrera. A child of migrant Mexican workers, Juan Felipe Herrera, became the US's first Chicano poet laureate. His poetry and books are always centered around what it feels to be on the border of Mexican and American culture.
Throughout his career as a poet and author, Juan Felipe Herrera has received numerous awards. His works inspire, entertain, and make readers think about big and important things. Though his works can rarely be found in a typical academic curriculum, they have something for everyone in them. So, it is recommended that every student give them a try.
Jorge Luis Borges
Jorge Luis Borges is another author with a Hispanic background who gained recognition all over the world. This author earned his fame for writing essays, short stories, and poetry. For his major works like Labyrinths and Ficciones, Jorge Luis Borges was credited as one of the main writers to bring international attention to Spanish-language literature. So, he takes a deserved spot on our list.
One thing that makes this writer stand out is his unique voice. In fact, Jorge Luis Borges is considered to be the founder of such literary style as magical realism. Thus, we can say that his imagery and symbolism had a huge impact on the development of Hispanic and global literature. It's definitely an author worth being on your must-read list.
Isabel Allende
Another expert in the magical realism genre is Isabel Allende. Born and raised in Chili, Isabel gained worldwide acknowledgment for her talent, unique voice, and deep ideas she shares through her stories. By this time, she became one of the major figures in the world of Latin American literature.
The main theme in Isabel Allende's works is the experience of Latin American women and their global success. The stories created by this author are an absolute must-read for all young women out there. They are big, important, and incredibly inspiring. So, don't hesitate to check out a few pieces by Isabel Allende.
Carlos Fuentes
Finally, the last one on our list is one of Mexico's most celebrated novelists of all time. His masterpieces are deep and fascinating. He has gained fame by drawing attention to the Hispanic culture. The works of Carlos Fuentes often focus on the human spirit and tell detail-rich, complex stories from the Hispanic world.
An interesting fact about Carlos Fuentes is that he was a Nobel Prize favorite multiple times. Yet, despite this, he never actually won the prize. But his masterpieces have received other awards, including the Belisario Dominguez Medal of Honor and the Miguel de Cervantes Prize. All in all, books written by Carlos Fuentes are still topical and should be read by all students interested in Hispanic literature.
The Bottom Line
Hispanic literature is diversified, inspiring, and incredibly engaging. Though it may not be as trending as American literature, there is a lot you can learn from Hispanic authors about their culture, lives, and many other important topics.
If you are a fan of great books and looking to broaden your reading list, now you have everything you need to discover the world of Hispanic literature for yourself. Every author on this list has gained worldwide recognition for their talent, unique ideas, and the problems they address in their works. Thus, each of them would be a great starting point for getting familiar with Hispanic literature.

Follow Sounds and Colours: Facebook / Twitter / Instagram / Mixcloud / Soundcloud / Bandcamp

Subscribe to the Sounds and Colours Newsletter for regular updates, news and competitions bringing the best of Latin American culture direct to your Inbox.
Share: