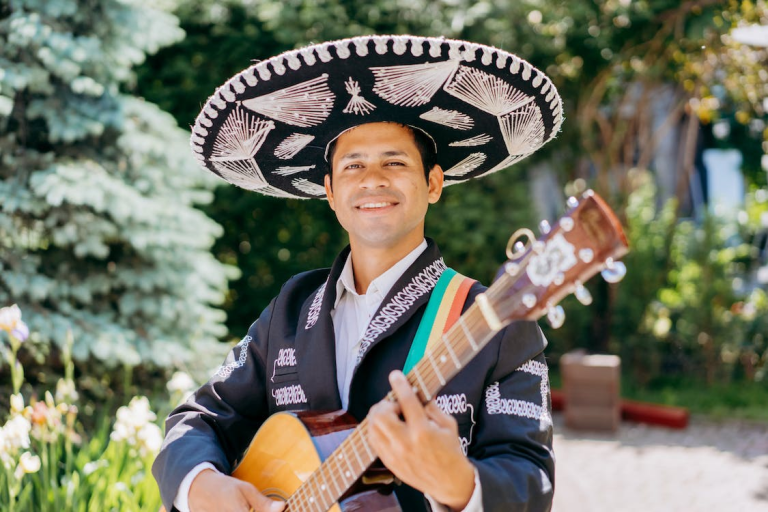 9 Weed-Loving Bands Singing 'Corridos Verdes'
26 September, 2022
Snoop Dogg posted a song about weed in Spanish on his Instagram account in late 2017, and the public loved it. Corridos Verdes' popularity has grown since Legado 7 headlined the Smoke Me Out Tour in LA.
The subgenre translates to 'green ballads' and discusses a ganja-centric lifestyle. Reinventing familiar melodies, hoodie-clad musicians in cowboy boots sing about loving pot as a Latin American. They aren't shy about blazing on stage, either.
Weed carts have become a popular way for enthusiasts to enjoy their favorite strains discreetly and conveniently. Novel sounds underpin deep social themes of border life in Corridos Verdes. Mexico sees marijuana as a human right, but many still associate it with violence. Californians are embracing weed, growing feminised pot seeds, and turning an aspect of minority culture into a mass trend. These songs speak of being on the fringes of society in times of mass legalisation.
Want to get political with your music or jam out to springy Spanish tunes? You'll love these nine bands.
Legado 7
Legado 7 is a California-based Mexican regional group best known for their Spanish songs about smoking weed and gangster aesthetics. They debuted in 2016 and have gained the reputation of the original Corridos Verdes ensemble.
The band's folky norteño sound underpins discussions of serious topics. They sing about the marijuana trade in Orange County, calling for justice and racial equality. Fittingly, new albums come out on 4/20 each year.
Enigma Norteño
Enigma Norteño broke out with a 2010 hit 'El Ondeado (M1)', a song about a drug cartel lord from the band's native Culiacán. They continued producing Mexican songs about smoking weed, reaching international audiences.
The group's light sound follows historical and contemporary topics. They also touch on love, both happy and tragic. Titles like 'Chavo Felix' and 'Iván con Viene' are proper history lessons to get you thinking once you finish vibing.
T3R Elemento
T3R Elemento is a Mexican regional group from Las Vegas that started with traditional ballads on the guitar and harmonica. The members later embraced revolutionary corrido epics and narcocorrido tales of drug smugglers.
The band eventually leaned into Corridos Verdes, creating new experimental sounds to speak to younger audiences. Their narrative tracks explore the sensations of consuming cannabis, with minimalistic harmonies emphasising the singsong vocals.
El Komander
Alfredo Ríos 'El Komander' is king of the altered corrido. He's been a lover of music from a young age, formally studying singing, guitar, and composition. Upon finishing his education, he played traditional instruments before diving into the alternative stage.
He's since introduced danceable rhythmic bases to his songs and delved into historical topics. These corridos about weed and migrant hardships made El Komander a leading voice in the Mexican subculture.
Grupo Codiciado
Grupo Codiciado is a Tijuana quintet featuring members from diverse backgrounds. The five met in California in early 2015 while seeking music careers. They connected through a shared vision of upgrading traditional corridos with electrified and funky sounds.
Bright drums, electric bajo sextos, and vibey basslines now adorn this group's aesthetics. They got famous through staged events and social media posts offering fresh takes on social justice.
Fuerza Regida
Fuerza Regida is another California-based quartet and one of the main propagators of regional urban music style. Their acoustic melodies underpin gritty lyrics about crime, politics, and weed in Latin America.
The band produces sweet, melodic pieces streaked with funky bass and spiky guitar. In addition, their discography contains several dance tunes of a more celebratory nature.
Calibre 50
Calibre 50 is a regional Mexican group from Sinaloa. They explore an electronic norteño style, employing tuba bass notes and discussing border life through lyrics.
The polka-based corrido tunes mask deep chronicles of Mexico's drug-fueled discord. The band also plays a social role, communicating with fans on both sides of the border. Hints of reggae to their trademark sound add a playful mood to their justice themes.
Codigo Verde
Codigo Verde is a Chicago-based band combining Mexican folk ballads with trap music beats. This unlikely combination represents the members' in-between status, born and raised in America yet culturally influenced by Mexico.
The group recently debuted with a series of songs about weed in Spanish, describing current lifestyles against a traditional backdrop. Besides giving a voice to minorities through music, they partake in local communities through solidarity projects.
Ely Quintero
Ely Quintero is a Culiacán-based singer producing women-protagonist narcocorrido and heart-on-the-sleeve songs of lost love. She's now an established artist with nine albums, rich in gleefully smoky titles and feminist narratives.
Quintero got playful with Corridos Verdes in 2018. The hit single 'Quiero Andar Al 420' sees her embracing her love of ganja.
Your Smoke Sesh Soundtrack
These Mexican songs about smoking weed celebrate the camaraderie of passing the joint, and their chill sounds pair perfectly with a blunt. They also touch on significant issues of the Drug War and life on the border. As the genre evolves, they'll offer stoner takes on more topics, from youth issues to love and relationships.
Why not celebrate your love of ganja with these melodies? Buy seeds, play them as you grow weed, and sing along once you get high.

Follow Sounds and Colours: Facebook / Twitter / Instagram / Mixcloud / Soundcloud / Bandcamp

Subscribe to the Sounds and Colours Newsletter for regular updates, news and competitions bringing the best of Latin American culture direct to your Inbox.
Share: