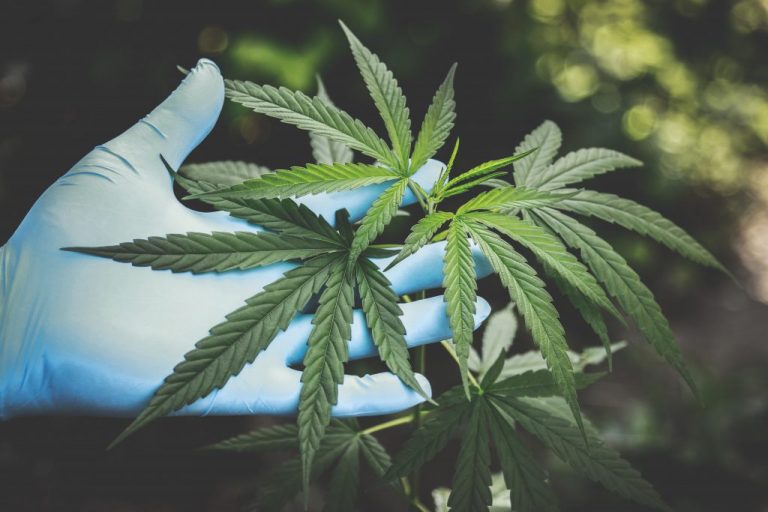 A Beginner-Friendly Guide to Consume Delta 8 Carts in Latin America
15 July, 2022
Want to consume Delta 8 carts while staying in Latin America? If so, then you should get some knowledge about its legality in different places in Latin America. Several places have legalized Delta 8 Carts while some did not. Besides Delta 8 carts, Delta 8 THC edibles are also legal in most of the states. Let's learn about it in detail for a better understanding.
Marijuana was once associated with drug trafficking in Latin America; today, it is a burgeoning business in which this region aims to take the lead in the global medicinal cannabis market. A commercial boom in the region is caused by favorable weather conditions and low production costs.
Because the use of CBD and delta-8 products for medical purposes is legal in various regions of Latin America, this potential is more obvious.
What is delta-8 THC?
Due to the slightly different characteristics of its much better-known brother, delta-9 THC, delta-8 THC is a cannabinoid that is currently receiving attention. There are different types of Delta 8 products and one of the most popular ones are Delta 8 Carts. The carts are easy to consume, provides fast-effects and are potent as well. Typically, it is ingested covertly through gummies, chocolates, or vaping.
Where can I get delta 8 carts in Latin America?
Following are some of the areas where you can get cannabis in Latin America
#1. Argentina
Cannabis use for personal purposes in modest amounts and in private places is legal in Argentina. Although medical cannabis is widely accepted, there is currently no federal technical legislation governing the use. The medical use of CBD oil was allowed by the Argentine Senate. Leading Canadian medical marijuana and oil firm Aphria is attempting to seize the chance by exporting its CBD oil goods to its ABP affiliate in Argentina.
ABP was given the first license by the Argentine Ministry of Health to import pharmaceutical-grade medicinal cannabis due to its reputation as a champion for research and its status as a reputable importer and distributor of pharmaceuticals.
#2. Chile
Cannabis is widely used with Chile having the highest per-capita usage rates in Latin America. Although political reforms are not progressing as quickly as they could, they may be headed on the right path.
Depending on particular criteria, the Chilean Agricultural and Livestock Service has the authority to issue licenses for large-scale grows. In rare circumstances, imports of medical cannabis products are also allowed. For instance, the only cannabis-based medication currently registered and authorized in Chile is Sativex, made by GW Pharmaceuticals.
#3. Colombia
Although marijuana use for recreational purposes is still prohibited in Colombia, the legal medical marijuana market is quite promising. A law governing the medical cannabis sector was passed into law by President Juan Manuel Santos in 2015. As long as you have a federal license, it is now completely legal to grow, process, import, and export medical cannabis products.
The nation might still be a few years away from having legalized recreational use.
#4. Uruguay
The first nation to legalize cannabis for adult use at the federal level was Uruguay. The fact that they did it first, however, does not imply that they are years ahead of everyone else. Unfortunately, the illegal market has continued to flourish while the legal industry has been hampered. Additionally, it appears that the present administration is less enthused about cannabis.
#5. Brazil
It is permitted for medical purposes. Since 2015, all products derived from the cannabis plant are legal for medical purposes in Brazil, subject to certain limitations set by the Brazilian Health Regulatory Agency.
#6. Paraguay
It is acceptable for medical use. The regulation of cannabis is currently very advanced in Paraguay. It started growing industrial hemp that is not psychotropic in 2019 according to a decree, and it started exporting in 2021.
#7. Peru
It is permitted for medical purposes. It is legal to sell medicinal cannabis that contains CBD or its derivatives if the customer has a valid prescription.
Ecuador, Guyana, Venezuela, Bolivia, Suriname, and Haiti are the only nations in Latin America where cannabis and its derivatives are totally prohibited.
Delta-8 carts entering Latin America
In Latin America, Delta-8 cart is still a product that has not independently taken off. Due to the fact that it is a new market, its applications and presentations are still linked to cannabis and hemp.
Legalization is currently the industry's main challenge in the continent. Small business owners find it challenging to enter the cannabis market due to the high startup costs and protracted development durations of the pharmaceutical sector. Additionally, more localized cannabis product sales are required so that each nation can profit from the goods' medical and social effects in addition to their economic ones.
However, in order for markets to grow, it is vital to make it easier for many more people to obtain cannabis goods, therefore the only way to accomplish this is to keep advocating for its legalization. Because of its well-known enormous medical potential, delta-8 may experience a significant surge in the area if such an advancement were to be accomplished.
Hemp is the most often used industry in the area for producing cannabis derivative items. The continent is gradually establishing itself in the world cannabis market. The industry is steadily growing, which could enable delta-8 to join the market as a novel product that is completely distinct from delta- 9.
The potential
The first factor is the climate, which is ideal for growing many types of crops, including hemp and cannabis. Second, Southerners have an agrarian lifestyle. This indicates that a large number of farmers are competent in the cultivation and harvesting of crops. Since hemp is a traditional crop in the area, organic farming would be appropriate for its cultivation.
The market is ideal for entry at the moment because of the rising everyday demand for cannabis goods.
Numerous local and foreign businesses want to make large investments in the hemp and cannabis industries as rules become less stringent in some Latin American nations.
Finally, using various cannabis flowers and products may be widely accepted because traditional herbal remedies are fashionable in Latin America.

Follow Sounds and Colours: Facebook / Twitter / Instagram / Mixcloud / Soundcloud / Bandcamp

Subscribe to the Sounds and Colours Newsletter for regular updates, news and competitions bringing the best of Latin American culture direct to your Inbox.
Share: