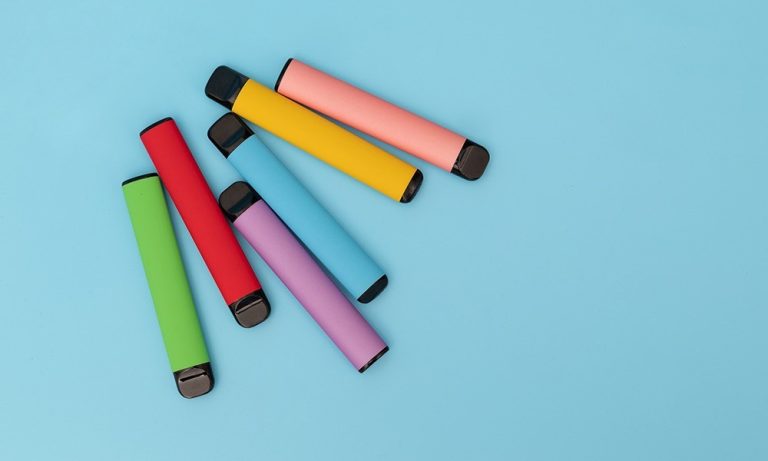 A Complete Guide to Disposable Vape Trend in Latin American
27 March, 2023
Disposable vapes are gaining immense popularity in Latin America due to their ease of use and affordability. With every passing day, these cigarette alternatives are chasing wind-forming trends that affect normal citizens to big enterprises.
Elf Bar and Esco Bars are famous vape brands in Latin America. Their flavor profile, design, and battery capacity are the prime factors responsible for their popularity in the region.
However, if you want to learn more about the rising disposable vape trend, we've got you covered through this ultimate guide.
Use of Disposable Vapes in Latin America
Vape or e-cigarette is not a new name. Invented in 2003, refillable e-cigarettes were widely used as an electronic and better alternative to traditional cigarettes.
But due to high prices, massive size, and rigmarole, these devices soon evolved into disposable vapes.
Disposables are compact, affordable, simple, and one-time-use-only vapes. Unlike traditional refillable vapes, disposables can be used with minimal effort. Using it is even easier than burning a cigarette.
Besides, it's easy to carry and contains enough e-liquid to produce a puff equivalent to 20 cigarettes.
All these factors contribute to the sudden rise in their popularity, making disposable vapes a trend among college students and adults in their 20s.
Well, using vapes has restrictions in certain countries. But the vape industry has great potential in Latin America due to the craze among youngsters and adults. Hence, most of the population in Latin America uses disposable vapes to get the perfect hit.
Trends of Disposable Vapes in Latin America
With the increasing user base, it is anticipated that by 2028, the disposable vape market in Latin America will grow by a CAGR of 5.74%.
Countries like Chile, Argentina, Peru, Brazil, and Costa Rica are some of the hot spots in the continent that serve as the epicenter of disposable vapes.
Reports suggest that nearly 50% of males in Chile are disposable vape users, and the percentage is still increasing. Females are no exception, with significant numbers in every vast region of the continent.
Thus, the exponential growth of disposable vapes in Latin America brings some key trends into the limelight, as stated below.
Informal Market Presence of Disposables in Latin America
Reports suggest you'll find a vape among one of every five adults you meet in Latin America.
Also, it is observed that a significant percentage of people smoking is declining in all age groups except the 18-24 year batch. It solidifies the fact that vaping is increasingly becoming popular among the younger audience.
This has led to the growth of new disposable vape manufacturers like Esco Bars in Latin America. They are continuously producing advanced versions of disposables with exclusive features, catering to the dynamic needs of individuals and making these products more widely available to all.
Thus, all these factors fuel the fire and inspire more Latin Americans to practice vaping.
CBD and THC Brand Opportunities
Disposable vapes have various kinds of e-liquids: CBD and THC oils are the most commonly used ones. With the vape market expanding, big brands dealing with CBD and THC also unleash a great opportunity for their business.
Usually, CBD companies in the USA have fewer restrictions on the exports of their goods and are easily accessible. This is because CBDs are not controlled in the USA as much as they are in Canadian markets. Thus, they might infiltrate the Latin American market for disposable vapes seeing their increasing popularity.
Conclusion
Disposable vapes are safer than traditional cigarettes if filled with high-quality, authentic e-juices.
The market of these vapes is dramatically expanding worldwide and even more in Latin America. This uprising is primarily due to affordability and easy accessibility, unlike before. The wide variety of products emerging in the market with lucrative features and unique flavors proves the craze for disposable vape in the present scenario

Follow Sounds and Colours: Facebook / Twitter / Instagram / Mixcloud / Soundcloud / Bandcamp

Subscribe to the Sounds and Colours Newsletter for regular updates, news and competitions bringing the best of Latin American culture direct to your Inbox.
Share: