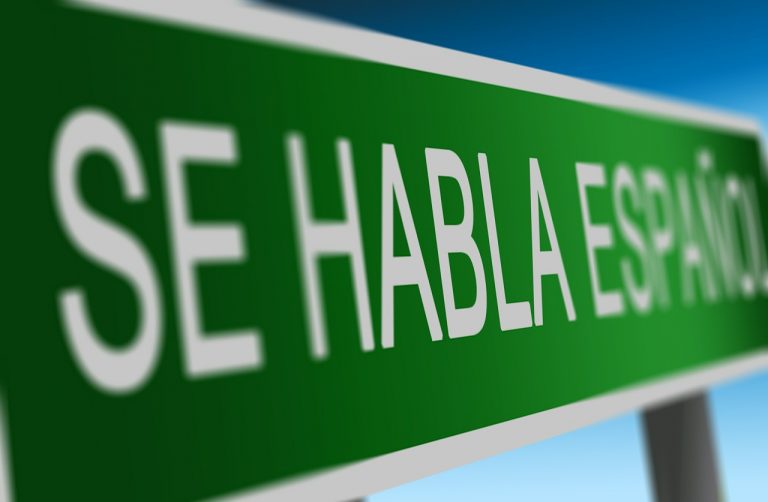 A Few Crucial Tips For Learning Spanish
04 December, 2019
In an increasingly globalized world, having a grasp on contemporary languages is increasingly important. Learning a language is extremely hard, in fact it requires real concentration and intelligence across a long period of time. One of the most useful languages to learn is Spanish, a language that is used heavily in 20 countries around the world, and understood in many more. It is an extremely helpful to have in your kit, for giving yourself a communication potential boost unlike any other. Naturally, it's tough to learn, though it is connected at root to English. So, without further ado, let's take a look at a few tips for helping to accelerate your learning experience.
1. Subtitle All Of Your Movies
Movies and TV shows are reflecting the increasingly connected and international world that we all live in these days. In fact, it's now easier than ever to find programs that are produced in foreign countries, for foreign audiences but broadcast or made streamable in the US. No self-respecting streaming service in 2019 is bereft of any Spanish language TV shows or films. Go on Netflix, for example, and either put English subtitles on underneath Spanish shows or movies, or even Spanish subtitles under your English language viewing. "Once you reach a certain standard with these techniques, and your Spanish is at a good level, you can go hard-core and put Spanish subtitles under Spanish programs, helping you understand the grammatical ins and outs as well as the meaning", suggests Javier Cole, language tutor at BritStudent and WriteMyx.
2. Create A Personalized Phrasebook
Phrasebooks have a limited use, though initially they are extremely valuable. Once you have gotten over talking about playing soccer in the park on the weekend, you'll want to start being able to tailor phrases towards your own experience. A large majority of the time you will be talking about or in relation to yourself in Spanish and so it can be really useful to create a phrasebook specifically tailored to your own experience, with phrases that pertain to your life and no-one else's. If you write down every phrase that relates to your experience when they occur to you, then across time you will have a collection of very helpful phrases at your fingertips.
3. Label Your Nouns
One very creative method for developing your Spanish, particularly your knowledge and ability to use nouns is through labelling. Whilst it is a slightly lengthy process, it can be a really helpful one, particularly if you are trying to accelerate the rate at which you are able to learn your vocab. Take sticky notes and go around your house attaching them to all of the different objects that you can think of. "Once you are able to recall the names of objects flawlessly a few times in a row, then you can remove your labels, but until that point it's a wonderful visual way of reinforcing language", says Jonjo Halford, education blogger at Australia2Write and NextCoursework.
4. Visit A Spanish Speaking Country (Or, Move There!)
Though there are plenty of apps and other immersive teaching techniques available to you out there, a collection that grows constantly, there is no substitute for the real thing. If you want to learn Spanish most effectively, and at the greatest rate, you need to immerse yourself. For a bit of a more difficult fast-track route, doing a language school whilst in a Spanish-speaking city can be a good option. But, if it's an option, moving to a Spanish-speaking city is an even better option, where you can soak up the language passively and permanently.
5. Immerse Yourself Culturally
A trip somewhere Spanish-speaking could trigger a love and enthusiasm for Spanish culture. Getting excited like this for the culture is an excellent gateway into developing a more and more in depth understanding of the language, as your vocab broadens and the time spent on it increases.
Conclusion
Overall, it isn't easy to learn a language. It takes a lot of hard work and it's a lifetime thing, meaning there really isn't a chance for respite, you have to be in it for the long run. However, if you're smart and diligent, you will find that learning Spanish is one of the best decisions you ever made.
Michael Dehoyos is a content marketer at PhdKingdom and Academic Brits. He assists people with their digital business projects as well as sharing his knowledge by contributing to numerous sites and publications, the academic service, Assignment Help, amongst them.

Follow Sounds and Colours: Facebook / Twitter / Instagram / Mixcloud / Soundcloud / Bandcamp

Subscribe to the Sounds and Colours Newsletter for regular updates, news and competitions bringing the best of Latin American culture direct to your Inbox.
Share: