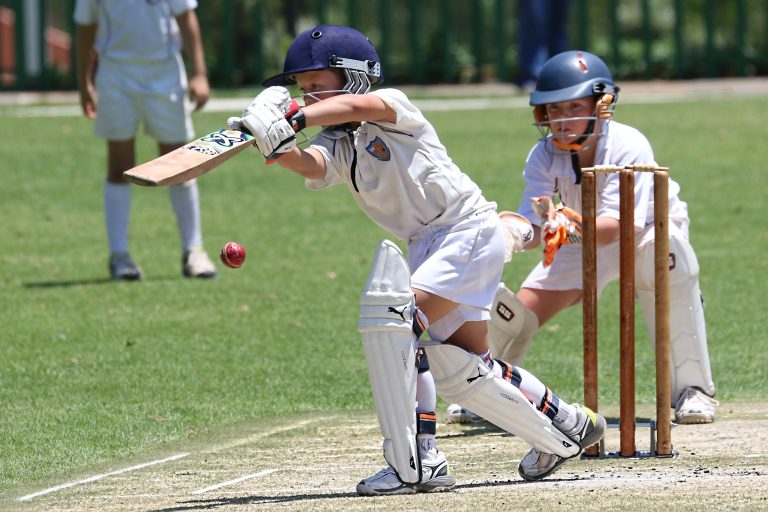 A Look Ahead to the CPL Cricket 2023 – What Should We Expect?
26 April, 2023
The Caribbean Premier League (CPL) is one of the most exciting cricket leagues in the world. The league has produced some of the most talented cricketers in the world, and 2023 is shaping up to be one of the best years yet.
In this article, we take a look ahead to the Caribbean cricket league 2023 to see what we should expect, as well as go over a few of the most significant changes that we are likely going to see this year. Let's get right into it.
Insert image = Cricketer Athlete Cricket – Free photo on Pixabay
Who's Participating, & Where?
The Caribbean cricket league in 2023 promises to be another thrilling season, with six teams from different countries competing for the championship. The teams that are competing are as follows:
Barbados Royals
Guyana Amazon Warriors
St. Kitts and Nevis Patriots
Jamaica Tallawahs
Trinbago Knight Riders
St. Lucia Kings
Surely an amazing collection of incredible teams in their own right.
When it comes to the starting date, the tournament is set to begin on August 16, and will conclude with the final match on September 24. Something that makes this year of CPL particularly interesting is the fact that the tournament is being hosted across five different countries.
The current CPL hosting countries are Saint Lucia, St Kitts, Barbados, Trinidad, and Providence. This means that CPL fans from all over the Caribbean are going to get a chance to see their favourite teams compete this year, and we have no doubt that this is going to make this year's CPL much bigger than those before it.
Not only will having so many hosting countries raise the notoriety of the league in the Caribbean and make fans go wild, but it will also make it much more likely for the competition to get media coverage from other nations too.
The CPL has struggled to gain attention from outside of the Caribbean, but with an event of this scale, other nations will have no choice but to take notice. This could change the course of the CPL for generations to come.
A Focus on Young Talent
One of the main things to look out for in the Caribbean cricket league 2023 is the emergence of young talent. The tournament has always been a breeding ground for new talent, and this year should be no different. The league provides an excellent opportunity for young cricketers to showcase their skills and earn a spot in their respective national teams, and we can expect to see the emergence of new stars and prodigies come in troves.
Betting sites like 10CRIC India have already listed a ton of new potential stars that are likely going to dominate in their upcoming games, and this is before the competition has even had a chance to start.
There are a ton of young players entering the fray this year that have the potential to become household names in the future, and we will get the chance to see their progress from the very beginning.
Competition Will Be Fierce
Another aspect that fans should look forward to is the fierce competition between the teams. The Caribbean cricket league is known for its intense matches, with every CPL team giving their all to win. This year, with the addition of new players and fresh tactics, we can expect even more exciting matches.
The league has always been an excellent platform for players to prove their worth and earn a spot in their national teams. This year, with the T20 World Cup scheduled for October, players will be even more eager to perform well and catch the attention of their national selectors.
It is not very often an opportunity like this comes up. Every cricket player wants to get a spot in their national team – this is something that most players could only ever dream about.
The CPL gives these players a very real chance of getting noticed in the industry, and it is almost guaranteed that more than a few players from this year's CPL are going to get picked to be in their respective national teams. This means that every player will be fighting with everything they have to get noticed, and we have no doubt that this is going to translate into a brutal competition where no team is willing to back down.
Keeping Fans Excited Will Be a Priority
Finally, we can expect some changes in the league's format this year. The CPL has always been open to experimenting with different formats, and this year, we might see some changes that could make the tournament even more exciting.
The CPL has always been known for putting fan engagement/excitement as the number one priority. There have been numerous changes over the years that tilt the league towards a more engaging experience for the fans, and we have been shown time and time again that the league is more than willing to adapt if it can provide a better experience for fans.
While there are no specific changes that have been announced thus far, we can almost guarantee that there are potential changes that are being discussed behind the curtains. Who knows what changes we may see – it seems as though the CPL likes to keep us guessing.
In conclusion, the Caribbean cricket league 2023 promises to be another incredible season of cricket. With six teams competing fiercely for the championship, we can look forward to exciting matches and the emergence of new talent.
The league has always been an excellent platform for young players to showcase their skills, and this year is going to be especially competitive due to the fact that the next T20 tournament is right around the corner.
We can also expect some changes in the league's format to make the league even more exciting, which we have no doubt will make the fans go wild. Make sure to mark your calendars for August 16 and get ready for a month of non-stop action. It's going to be a good one. See you next time.

Follow Sounds and Colours: Facebook / Twitter / Instagram / Mixcloud / Soundcloud / Bandcamp

Subscribe to the Sounds and Colours Newsletter for regular updates, news and competitions bringing the best of Latin American culture direct to your Inbox.
Share: