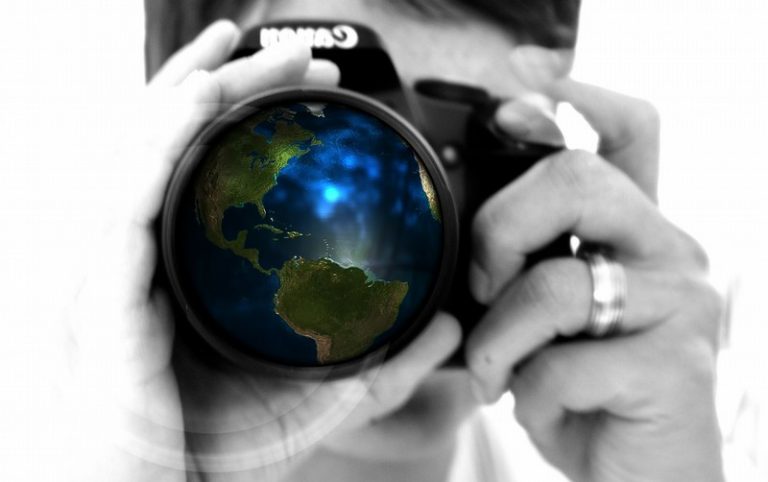 A Response to the Lack of Female Photographers in Latin America
12 January, 2021
Photography comes in many flavors, but one flavor that seems to be lacking is the one from female photographers in Latin America. This problem has been going on for too long, and there's finally a response in the form of RUDA.
RUDA is a collective formed by 11 female and non-binary women throughout Latin America. Yes, the response is relatively small, but it is a response worth noting.
The collective focuses on photojournalism, but this subject is of great importance in many of the countries these professional photographers are from. Civil unrest and injustice are somethings a photojournalist can share with the rest of the world.
Why is This a Problem?
Representation behind the camera is a problem for a number of reasons. The most obvious one is there are women photographers, and they deserve an opportunity to show that to the world.
In addition to that, Latin Americans and the world are being robbed of the opportunity to see photojournalism through the eyes of women and non-binary individuals. The way a person grows up affects what they see, and these photographers have something to offer the world, but no one is giving them a chance. That's just a shame, but thankfully, these 11 individuals are doing their part to change the narrative.
The people in this collective are from various countries in Latin America. Paraguay, Bolivia, Guatemala, Chile, and Colombia are some of the countries represented by the collective. Each brings a bit of their country to the collective and the world. Many Latin American countries have ahistory of sexism and "machismo" or male chauvinism. This affects several industries including photojournalism.
The problem hasn't disappeared simply because these women decided to stand up and do something about it. These women have to fight, and hopefully, forming the RUDA collective will not only give them exposure but will help in fighting the problem.
Since photojournalism has been dominated by men in Latin America, some of the most important photographs have come from them.
Yes, some of these helped bring about change, and they've had a cultural impact. This is a good thing, and the individuals who are trying to fight for representation don't want to take anything away from talented photojournalists. They just want a piece of the pie.
These men have gotten awards and recognition, which helps them land bigger jobs. These opportunities are afforded to them because the system has favored them for a long time.
What They Hope to Accomplish
RUDA wants to create opportunities for recognition that may, at some point, turn into bigger opportunities for those in the collective.
The individuals in this collective are quite involved in the cultural issues going on in their countries. Their passion for art and justice is helping their photographs capture other's attention.
Of course, they also hope to open doors for other photojournalists who feel like the industry hasn't given them an opportunity. The photojournalists in the collective also showcase a new way of looking at some of the people of their countries.
The people in the photos are not always victims; sometimes, the people are just everyday people or heroes. The goal has always been to spread the news and to bring about justice, but the folks in this fight aren't always victims. Some photojournalists believe that many of the pictures that end up in the news shine a light on victims rather than fighters.
There's no doubt the photojournalism industry in Latin America needs reform, and hopefully, the power of this collective helps move the needle in the right direction. It's going to take time and a lot of patience, but these individuals aren't giving up because they know their cause is a just one.
The individuals in the collective point out that they are seeing positive changes already. The changes may be small, but things have been happening since they began this collective. One of the strongest tools the collective has used in their favor is social media platforms where they get to share their photojournalism without censorship.

Follow Sounds and Colours: Facebook / Twitter / Instagram / Mixcloud / Soundcloud / Bandcamp

Subscribe to the Sounds and Colours Newsletter for regular updates, news and competitions bringing the best of Latin American culture direct to your Inbox.
Share: