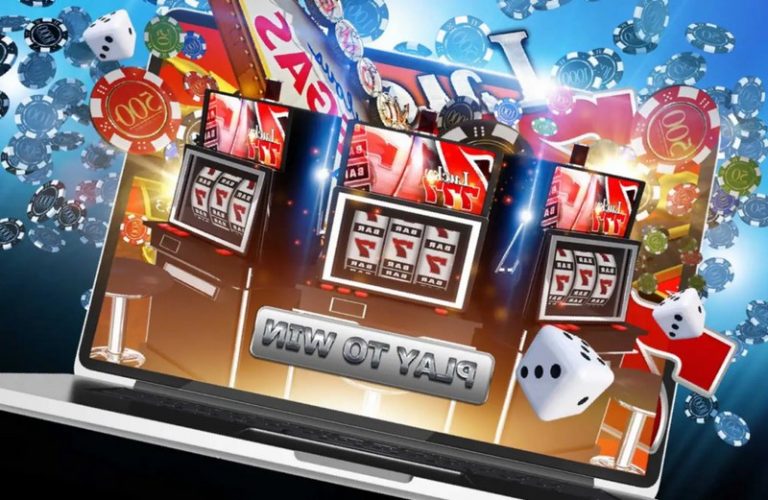 Are Latin American Themed Slot Games Cultural Tributes or Offensive Stereotypes?
18 November, 2022
South America is saturated with culture; each region and country is unique in its traditions, cuisine, entertainment, and every other aspect you can think of. The diverse culture that Latin America offers has been a tremendous inspiration for people across the globe. One industry that owes a huge debt to this specific region's culture and history is the gambling industry.
To be more specific, slot games in the gambling industry, both online and on land, have taken huge inspiration from certain historical events and South American traditions. Some of the most played online slots feature themes inspired by Latin America. El Dorado, Montezuma's lost Aztec treasure, and the widely celebrated Day of the Dead celebration are just a few examples of Latin American culture that have been used as inspiration for slot games.
The question is, are these games paying homage to these events or, in fact, offensive?
What Makes Latin American Themed Slot Games So Popular?
The casino industry is not short of South American-themed slot games, and this goes for both land-based and online casinos. Whether it is massive celebrations like the Day of the Dead or iconic cultural representations like a sombrero, hundreds of slot games feature these and other similar themes. It is no surprise to find more Latin American-themed slot titles appearing, as they have already proven to be top-rated games. Leading casino software providers like Pragmatic Play, NetEnt, and Thunderkick have a selection of top titles featuring South American themes across hundreds of slot sites, but what makes them so popular?
Latin America's history is rich in culture and mythical legends that have made great storylines for films and stories alike, and it seems that they have the same effect on casino slot games. While you do not get a deep look into these legendary tales and cultural celebrations just by playing these slot games, you can appreciate the theme if you have an understanding of where it is derived. The vibrant colours and iconic representations of South American-themed slot games also make for very appealing gameplay.
Slot Games With South American Themes
There is a wide range of South American-themed slot games to choose from. So, below we have taken a selection of the current most popular slot games that feature a Latin American theme.
Esqueleto Explosivo
This slot game by Thunderkick takes its inspiration from the largely celebrated Day of the Dead festival. As you would expect from the title, which translates as "Exploding Skeletons", this popular five-reel slot features exploding skeletons holding typical Mariachi band instruments. In addition, players have the opportunity to win from 17 paylines and get to enjoy multipliers, wild symbols and a falling symbols feature.
Gonzo's Quest
When discussing South American-themed slots, Gonzo's Quest by NetEnt is one that will always come up. This slot game has been in action since 2011 and takes its inspiration from the legendary tale of the city of gold, El Dorado. With five reels and three rows, Gonzo Quest players can take advantage of avalanche wilds, scatters and symbols.
John Hunter and The Aztec Treasure
Many slot games share their theme with this title, which got its inspiration from the ancient tale of the lost Aztec treasure. John Hunter and the Aztec Treasure features five reels and a total of 7,776 paylines to win from.
Cultural Tribute or Offensive Stereotype?
It is no secret that South American-themed slot games are incredibly popular, but are they paying tribute to this part of the world's rich culture or, in fact, just offensive stereotypes? To answer this question entirely, you would need to look at each individual slot game, as each has its own theme and should be judged individually.
The Day of the Dead festival is a big South American event held each year, where towns and cities unite to hold parades and parties as they pay tribute to lost loved ones. A selection of popular slot games has taken inspiration from this celebration, including Pragmatic Play's Day of Dead slot and Thunderkick's Esqueleto Explosivo. Now, it is easy to come to the conclusion that these particular slot games are "just a bit of fun", especially since the traditional festival is a celebration itself, so it seems no harm is being caused. However, the two previously mentioned slot games have the same theme but two very different styles, and this could be the difference between them being deemed a tribute or offensive.
The Day of Dead slot offers a more accurate representation of the actual celebration, with characters featuring traditional calacas (skeleton) face paints and musical instrument symbols. On the other hand, Esqueleto Explosivo takes a more dramatic approach with cartoon skeleton characters that explode when on the reels. Whether or not you find either of these slot games offensive comes down to personal opinion. Still, the alternative approaches that each software provider took affected how this celebration is represented.
One slot game by Pragmatic Play that is much easier to tag a cultural tribute is Chilli Heat. This particular game features symbols made up of Mariachi band members, chillis, bottles of hot sauce and bags of money. While not all these representations are directly related to South America, both Mariachi bands and the cultivation of chillies originated in Mexico.
Overall, it can be very easy to take inspiration from Latin America and make a popular slot that pays tribute to its wonderful culture and history. Still, it can be just as easy to cause offence by making lazy stereotypes or by taking a poor approach.

Follow Sounds and Colours: Facebook / Twitter / Instagram / Mixcloud / Soundcloud / Bandcamp

Subscribe to the Sounds and Colours Newsletter for regular updates, news and competitions bringing the best of Latin American culture direct to your Inbox.
Share: