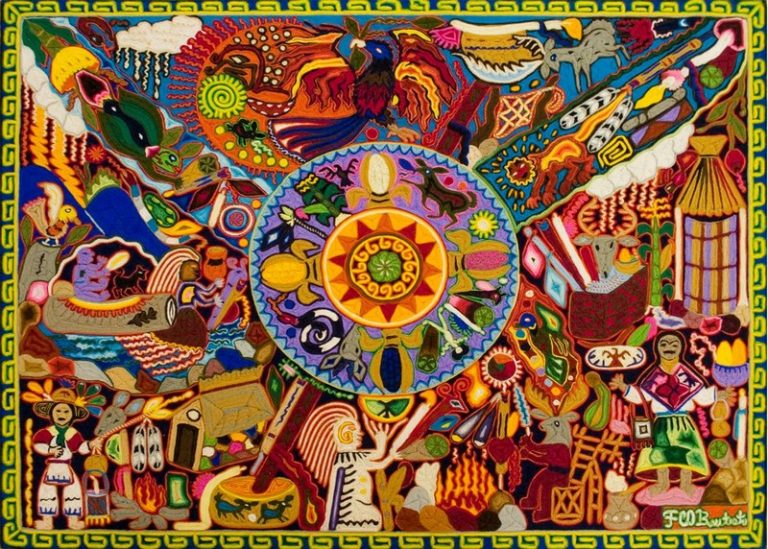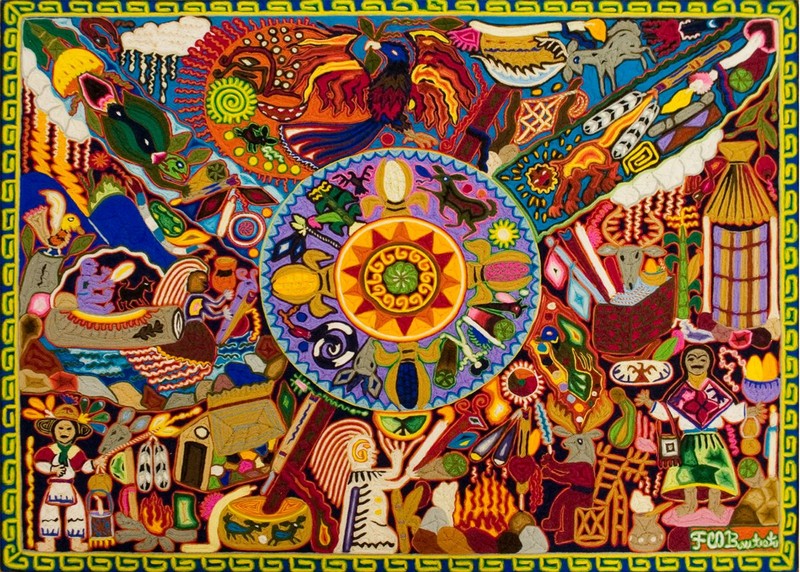 Awesome Home Decor Ideas Inspired By Latin America
07 January, 2020
The beginning of a new year is always a great time to think about everything you want the next 365 days to be about. If "revamping your home" has made it onto your 2020 list, then look no further than this list of Latin American-inspired home décor ideas. These ideas can all help bring some warmth, color and vibrancy into your home this season.
Colorful Tiles
One of the things all of those gorgeous Latin American homes you see on Instagram and Pinterest have in common are the incredible colorful tiles they have in their kitchens, bathrooms, and even in their living spaces.
You don't need to go all out though if you are afraid of the effect it will create, or if you don't want to make your space too colorful.
You can add a touch of Latin America to your bathroom by adding a border tile line – something colorful and perky that will give the bathroom a more polished look, and elevate the entire area even if your original color scheme was plain white.
You can add in a few colorful (and even garish) tiles into the kitchen and use them to replace some of the existing tiles. This will lighten the space significantly, and it will also be a great talking piece for anyone who comes to visit.
You can also go for colorful tile patterns on your plates and dishes – which is probably the simplest way to add a new touch to any room. Use them to store your keys, fruits, or simply as a centerpiece on the coffee table.
Colors Everywhere
Latin American homes are known for their vibrant colors, but even if you don't want to paint your walls orange or red, you can again focus on the smaller details.
For starters, you can have one accent wall in the living area that is of a very vibrant color. It will elevate the space and open it up, but do make sure you choose your color carefully, as different shades have different effects on your mood.
In the bedroom, you can go for some very colorful accents, but don't forget about comfort either. Make sure to buy something comfortable to sleep on, like a nice queen memory foam mattress, and then cover it with either monochrome or patterned sheets, duvets and pillowcases.
Cushions and wall art are also a great way to add some of this trend to your home: whatever color you choose though, make sure it does not clash with the color scheme and the general vibe of the room you are placing them in. Yes, Latin American décor is all about colors and warmth, but the effect you are trying to achieve is cohesive, not mish mash.
Plants and Greenery
Adding plants to every single room will make the home feel more pleasant, more airy, and will also invoke that Latin American feel.
Start by hanging some plants in the bathroom (yes, the bathroom). They can be fake plants if you prefer, but we'd absolutely advise going for the real thing.
Your kitchen shelves can also be filled up with a plant or two, and any open space you can find is an excellent place to place a plant. Standing and tall plants, small pots (which can also be a great way to add some color or pattern to the space), or hanging and creeping plants are all more than welcome.
The bedroom is probably the only space you don't really want to turn into a jungle, as that's where you sleep. But for the office, the living room, and anywhere else you can bring in something green, plants are great canvases to work with.
Closing Thoughts
If you are unsure how things will look together, or what kinds of patterns to add to your home, look to Pinterest and Instagram for inspiration. A lot of incredible Latina homeowners have showcased their homes on the platforms, and you will certainly be able to find plenty of inspiration there.
Remember the importance of controlling the home's temperature. In order to maintain proper air temperature and freshness in the room, check out this guide on tower fans in case you would want to get one.

Follow Sounds and Colours: Facebook / Twitter / Instagram / Mixcloud / Soundcloud / Bandcamp

Subscribe to the Sounds and Colours Newsletter for regular updates, news and competitions bringing the best of Latin American culture direct to your Inbox.
Share: