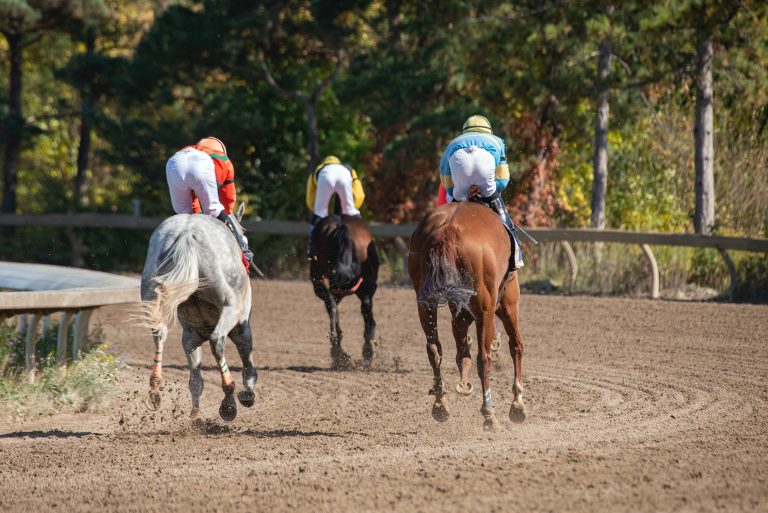 Barbadian Jockey Rico Walcott Pursuing Career In Woodbine
24 March, 2023
When you think of horse racing hotspots, Barbados might not be the first place that comes to mind.
But for jockey Rico Walcott, it's where his passion for the sport began. A career in sport not too familiar with its origins is a challenge on its own, but Rico Walcott managed to go against all odds and make a name for himself quite quickly.
Now, he's taking his talents to Woodbine, one of Canada's premier racetracks, and hoping to make a name for himself on the international stage.
From Barbados to Woodbine: A Jockey's Journey
Walcott was raised in Barbados, where horse racing is a popular activity. He began riding horses at an early age and quickly became enamored with the sport.
He began racing professionally as he grew older, at the Garrison Savannah racetrack in Bridgetown, where he soon established himself as a rising star. He created history in 2013 when he became the first Barbadian rider to win the renowned Sandy Lane Gold Cup.
But unfortunately, if you want to make a really successful career in horse racing, you'll have to find more challenging markets like the US, Europe, or Canada.
Fortunately, Walcott realized that if he wanted to be more than a bonus horse racing jockey, he needed to go outside Barbados. That's when he decided to go to Woodbine, a world-class racetrack just outside of Toronto.
A New Challenge
Moving to a new country to pursue your dreams is never easy, and Walcott faced his fair share of challenges when he arrived at Woodbine.
For starters, he had to adjust to the colder climate – not exactly something he was used to coming from Barbados. But more than that, he had to prove himself against a field of talented jockeys who had been racing at Woodbine for years.
Despite the obstacles, Walcott didn't let the pressure get to him. He worked hard and trained tirelessly, and soon began to make a name for himself at the track.
He always had a fighting spirit, which is why he is so successful at what he does.
"I am going to do my best like a did out west and hope for the best," – he said on the Horse Racing Talk Show
In 2018, he won his first Canadian classic race, riding to victory in the Queen's Plate aboard Wonder Gadot. And he's only continued to build on that success in the years since.
Rico's Accomplishments as a Jockey
Rico Walcott has accomplished a great deal in his brief time as a jockey. He has won some of Canada's most prestigious races, including the Queen's Plate, and has established himself as one of Woodbine's finest riders.
He has also won the Barbados Derby and the T&T Triple Crown in addition to the Sandy Lane Gold Cup in Barbados. He's well-known for his speed and commitment on the track, as well as his willingness to put in the effort required to achieve in a highly competitive sport.
Walcott, who moved to Canada from Barbados in 2007, has won 1,524 races in North America, including 160 stakes victories, with his earnings totaling just under US$20 million.
Considering his remarkable track record, it's evident that Walcott is a jockey to keep an eye on in the coming years.
Making His Mark
Walcott is now regarded as one of Woodbine's top jockeys, with a reputation for competence, hard effort, and persistence. He's ridden some of the sport's greatest horses, including Pink Lloyd and Starship Jubilee, and has frequently placed in some of Canada's biggest events.
But this is only the beginning for Walcott. He understands that there is always space for development, and he strives to be the greatest jockey he can be. And who knows, maybe one day he'll be back in Barbados, motivating the next generation of jockeys to follow in his footsteps.

Follow Sounds and Colours: Facebook / Twitter / Instagram / Mixcloud / Soundcloud / Bandcamp

Subscribe to the Sounds and Colours Newsletter for regular updates, news and competitions bringing the best of Latin American culture direct to your Inbox.
Share: