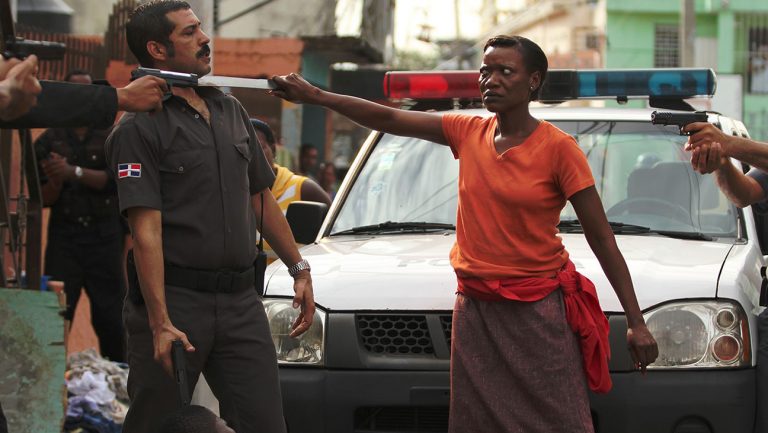 Best Alternative Latino Movies
14 January, 2020
Latino film-makers have been representing the experience of their people for many years, and while recognition has begun to rise, there are still many artists left to discover.
Sure, you will recognize the names of Iñárritu o Juan Jose Campanella, but there are plenty forgotten, or less talked about names that have made Latino movies to be talked about and admired.
When it comes to picking the right film or filmmaker, it can sometimes feel like a game of slots, where the same names keep coming up, so its time to refresh the landscape and discover what else is out there.
These are films from different parts of the region, ones you may have heard of, and others that will hopefully surprise you, let us delve into some of the best, and deserving of more buzz films from Latino filmmakers:
Yawar Mallku
(1969) Bolivia – Jorge Sanjinés
Yawar Mallku, which means Blood of the Condor in Quechua. Depicts a Bolivian village that receives "medical" attention from a Peace Corps like agency called, Progress Corps, in reality, the agency is secretly forcing the indigenous women to be sterilized. It is a crude examination of the violence endured by indigenous people, how they resist it, and the value of telling their stories.
Cristo Rey
(2013) The Dominican Republic – Leticia Tonos
Using love as a driving plot, this movie tells a Romeo and Juliet type story set in the slums of the Dominican Republic were Haitians and Dominicans, are both at odds and fighting to survive the same hostile environment. Young love finds itself in the middle of a violent gang war, with plans to escape, add to the mix family conflict and a complex social setting. All to show that love can bloom even in the most unexpected situations.
Tres Tristes Tigres
(1968) Chile – Raúl Ruiz
Considered a racy film for its time, Three Sad Tigers, depicts the search for good times of three young people, a brother, his sister, and a third man. The film fell victim to censorship, but gained cult status because of the controversy, because of what was considered explicit scenes, sexual liberty, and raunchy themes. Considered a cult classic of Chilean cinema, and honest, ahead of its time depiction of young lives.
Araya
(1959) Venezuela – Margot Benacerraf
This documentary-style film was written by the director and french poet Pierre Seghers. It shared the prestigious, Cannes International Critics Prize with Alain Resnais's Hiroshima mon amour. The film follows the lives of those who worked in salt extraction in the Araya Peninsula, Venezuela. The movie did attract some controversy as it was classified by many as a documentary, while Benacerraf maintained that it is scripted and planned.
Great Latino films are not a new thing, there is a rich history to be found in the many countries that form the culture, each with many stories to tell. All the better for lovers of movies that there are so many inspiring artists to discover, so many things to learn, enrich our art, judgment and get more representation. It goes to show that it is part of the work true cinema lovers have to put in, in order to get the bigger most complete picture of the art we love.

Follow Sounds and Colours: Facebook / Twitter / Instagram / Mixcloud / Soundcloud / Bandcamp

Subscribe to the Sounds and Colours Newsletter for regular updates, news and competitions bringing the best of Latin American culture direct to your Inbox.
Share: