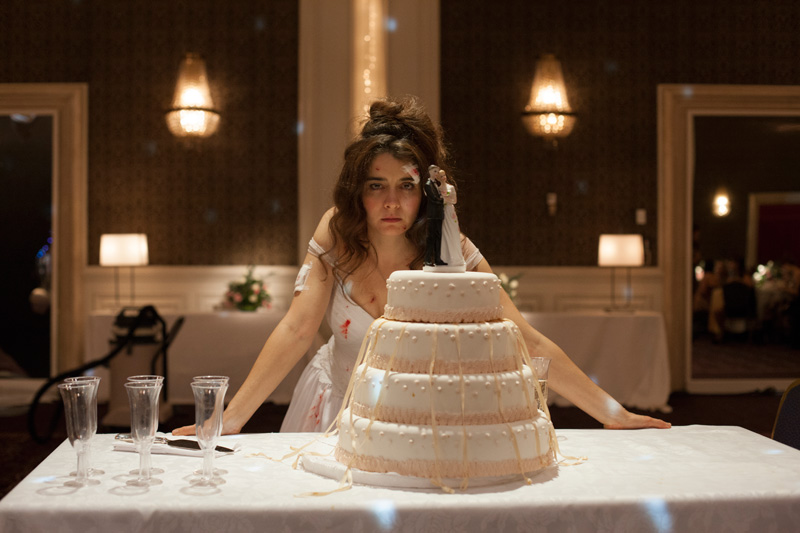 Best Latin American Movies of All Time
17 December, 2020
Latin American movies are incredibly underrated and do not get the attention and praise they deserve. Their contribution to global cinema is often ignored as most of the attention is taken up by the universal blockbusters starring celebrities from Hollywood.
Apart from that, there also comes a language barrier that not most of us feel the need to overcome. But the truth is that Latin American cinema is as capable as any other regional film industry due to their sheer hard work and the accurate depiction of the Latin American culture.
Latin America continued to be one of the main epicenters of international cinema. Latin America has played a vital role in the advancement of global cinema, offering new and exciting narratives despite the fact that the cinema of the region remains largely overlooked," says Carlos Gutiérrez, co-founder and executive director of Cinema Tropical.
The cultural barrier that we usually see is due to a lack of awareness in our own self, and we can only understand the lives and struggles of the Latin youth living in America through cinema. After all, movies are the best way to communicate.
You will find categories on major streaming services dedicated to Latin American cinema. Netflix has a "Latin American Movie" category that you can access. If you have trouble finding the titles, just connect to a VPN for Netflix, as a few movies may be unavailable due to Netflix geo-restrictions. In case you're streaming movies via firestick, you can find the best VPN for firestick here.
To spare you the hard work, we have made a small list of the best Latin American movies that will keep you engaged, and some may even enlighten you about their culture.
Relatos Salvajes (2014)
A composition of 6 small segments of stories, Relatos Salvajes (Wild Tales) is an insight into the extreme barbarism the human mind can achieve. The movie depicts that, according to us, violence is the only way to get rid of the negative and the things that hurt us, and it may or may not be valid. Vengeance is a dangerous thing; it only takes a second to plot the idea in one's mind, but years to get rid of it, and the only way to do that is to execute it.
Walkout (2006)
Based on a true story regarding the 1968 East L.A walkout. Paula is tired of the injustices she and her peers face out of the hand of her American school board and the teacher. Something as minor as speaking Spanish in school is a punishable offense. Their punishments consist of manual labor and janitorial work and corrupting the mind of Chicano youth. All this results in Paula organizing a school walkout, which leads to a more significant protest resulting in violence against students.
Gloria (2013)
What does it feel like to be yourself? To not be associated with your past feuds and nothing to hold you down or conquer the revival of your youthful spirit even after you have exceeded your "Youthful limit." Gloria, an aging divorcee, defies the odds by doing everything she wants to do without anyone telling her otherwise. She is a free spirit, and with that, she makes Rodolfo fall for her, but the affair comes with its own baggage.
La Región Salvaje (2016)
The Untamed, a Mexican drama horror film about an unhappy marriage and an infidel homophobic husband who apparently is having an affair with his wife's brother, the irony. But apart from all the usual drama is an alien creature who lands on earth after a meteor crashes. The alien is kept in an elderly couple's barn, but despite his unharmed human interactions, there is an untamed side to the alien that no one can predict and fathom.
Una Mujer Fantástica (2017)
A Fantastic Woman, Marina finds herself in extreme scrutiny as her partner dies in her presence due to an aneurism. Her privacy, life, and respect have become an open punching bag for her late partner's family and the detective trying to pin the incident on her; her being a transgender person makes things even worse. But Marina will not let herself get in the middle of it and will do whatever it takes to get her rightful respect and reputation back, all while mourning the loss of the love of her life.
Other Latin American Movies on Netflix
Contratiempo (The Invisible Guest)
Durante la tormenta (Mirage)
El hombre de las mil caras (Smoke and Mirrors)
El hoyo (The Platform)
El laberinto del fauno (Pan's Labyrinth)
La llamada (Holy Camp!)
Nuestros amantes (Our Lovers)
Palmeras en la nieve (Palm Trees in the Snow)
Roma
Tarde para la ira (The Fury of a Patient Man)
Todos lo saben (Everybody Knows)
7 Años (7 Years)
Las elegidas (The Chosen Ones)
El ciudadano ilustre (The Distinguished Citizen)
La novia del desierto (The Desert Bride)
Bayoneta
Tiempo Compartido (Time Share)
Aquarius
O menino e o mundo (Boy and the World)
Semana Santa
Elena
Invisible

Follow Sounds and Colours: Facebook / Twitter / Instagram / Mixcloud / Soundcloud / Bandcamp

Subscribe to the Sounds and Colours Newsletter for regular updates, news and competitions bringing the best of Latin American culture direct to your Inbox.
Share: