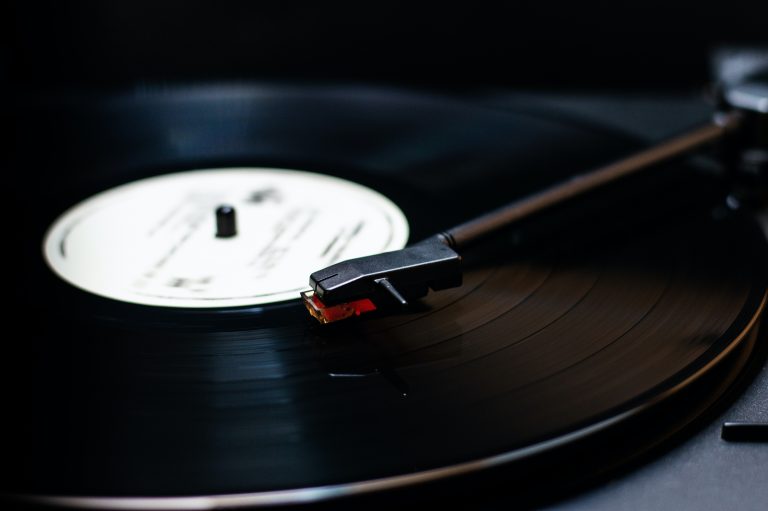 Best Latin American Music Albums to Own on Vinyl
17 August, 2023
The rhythmic allure of Latin American music has etched an indelible mark on the global musical landscape. From influencing Jazz drumming to infusing tropical rhythms into modern pop hits, the sounds of Latin America have radiated across genres and captivated audiences worldwide.
Just as American genres have resonated globally, Latin American countries have forged their own distinctive musical paths. From unique iterations of rock, hip hop, and funk to a plethora of sounds reflecting rich cultural tapestries, Latin American artists have crafted musical expressions that offer a refreshing perspective compared to their English-speaking counterparts.
In recent years, the internet has obliterated geographical and linguistic barriers, allowing various Latin artists to gain international exposure and grace stages at festivals around the world.
The albums listed below serve as a testament to the vibrant Latin lifestyle and its remarkable translation into the language of music. Whether you're a fan of Latin music and want to make your own vinyl record with the greatest hits or can barely utter "Mi casa es su casa," you'll get pleasure from the resonant warmth of these exceptional records.
Manu Chao: Clandestino
Manu Chao's "Clandestino" embraces cultural diversity and inclusivity through multilingual lyrics and a fusion of musical styles. Recorded across Latin America, the album captures the essence of the Latin spirit transcending geographical boundaries. Chao's reggae-infused sound, eclectic instrumentation, and thematic range make "Clandestino" a celebration of life's vibrant tapestry.
Rodrigo Amarante: Cavalo
Brazilian singer-songwriter Rodrigo Amarante, renowned through Netflix's series Narcos, weaves his intricate narratives through "Cavalo." His eclectic musical upbringing and experiences in traditional Brazilian and Californian indie scenes converge in this album. The blend of languages and cultural influences adds depth to his introspective songs and delicate atmospheric production.
Soda Stereo: Canción Animal
"Soda Stereo: Canción Animal" stands as a pinnacle of Latin rock brilliance. The Argentinian trio's mastery of new wave and alternative rock is showcased through dynamic instrumentals and poetic lyrics. Tracks like the anthemic "De música ligera" have solidified their place as Latin American rock classics, resonating in soccer stadiums and hearts across South America.
Caifanes: El Silencio
"El Silencio" by Caifanes represents a dark and atmospheric exploration of post-punk and new wave. The Mexican band's distinct take on these genres fuses with traditional Mexican music, resulting in a captivating and otherworldly sonic experience. Produced with the touch of King Crimson's Adrian Belew, the album seamlessly blends folklore with rock sensibilities.
Silvio Rodríguez: Al final de este viaje
Silvio Rodríguez, a luminary of the Nueva Trova movement born from the Cuban Revolution, enchants listeners with "Al final de este viaje." Accompanied solely by his acoustic guitar, Rodríguez's evocative vocals and masterful guitar playing convey love, lust, and existential contemplation. The album is a testament to the power of a single voice and an instrument to paint vivid emotional landscapes.
Gustavo Cerati: Bocanada
Gustavo Cerati's "Bocanada" embodies sonic experimentation, blending eerie trip-hop production with pop melodies and intricate guitar work. This first solo venture after Soda Stereo's disbandment presents a mosaic of emotions and moods. Cerati's exploration of themes and musical motifs mirrors the complexity of human experience, resulting in a sensual, passionate, and thought-provoking album.
Ana Tijoux: 1977
Chilean MC Ana Tijoux's "1977" captivates with its syncopated drums, jazzy keys, and profound lyricism. The album's exceptional production creates a lush backdrop for Tijoux's steady flow, bridging language barriers and resonating with diverse audiences. Neo-soul influences and feature verses further enrich the album's captivating sonic tapestry.
Bomba Estéreo: Elegancia Tropical
Colombian band Bomba Estéreo infuses vibrant Caribbean rhythms into "Elegancia Tropical," creating a jubilant and dance-oriented sonic journey. The album's electronic beats, bright guitar lines, and house production evoke the joyful spirit of Latin celebrations. Tracks like "El alma y el cuerpo" transform any setting into a tropical paradise, beckoning listeners to immerse themselves in the infectious rhythm.
Wrapping Up
These eight albums serve as a gateway to the captivating world of Latin American music, offering a glimpse into the region's diverse and rich musical heritage. From rock to reggae, traditional to contemporary, each album is a masterpiece that deserves a cherished spot in your vinyl collection. So whether you're drawn to the pulsating rhythms of Colombian beats or the introspective ballads of Brazilian bossa nova, let the sounds of Latin America enrich your musical journey.

Follow Sounds and Colours: Facebook / Twitter / Instagram / Mixcloud / Soundcloud / Bandcamp

Subscribe to the Sounds and Colours Newsletter for regular updates, news and competitions bringing the best of Latin American culture direct to your Inbox.
Share: