Best Latin American Players to Play in the Premier League
11 October, 2016
Latin American footballers have a reputation for being the best players in the world. More and more managers in the English Premier League seem to be catching on to this, and the Latin American players are excelling within the league.
The first player to thrive within the league and set the bar was Brazilian player Juninho, who played for Middlesbrough. Sergio Aguero is arguably the most prolific goal scorer in the premier league, and would be a good choice for placing a bet via Betway on Top Goalscorer in the Premier League this season. He's the latest in a long continuum of Latin American footballers that have lit up the league with their eye catching and flare driven approach to the game. Other recent examples include players such as Luis Suarez, Alexis Sanchez and Philippe Coutinho. There have been many greats in the past and many who have played in some of the top ranked EPL teams of all time.
1. Sergio Aguero
This Argentinian superstar plays as striker for Manchester City, who currently maintain top spot in the Premier League table. He also happens to be the highest Latin American goal scorer in the Premier League, having scored 85 goals so far. At 15 years old he was the youngest footballer to play for Argentine Primera División (the record was previously held by Diego Maradona in 1976).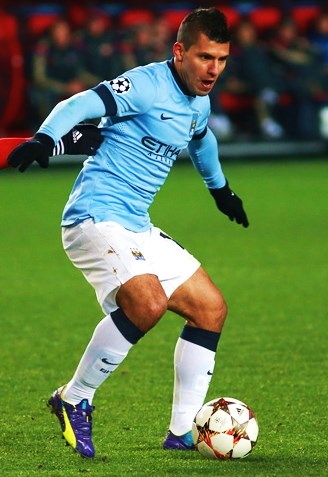 2. Luis Suarez
Although Suarez (Uruguayan) currently plays for FC Barcelona, from January 2011 until July 2014 he played for Liverpool. During his time with the club he helped them win the Football League cup in 2012. In 2014 he won the Premier League Golden Boot, as well as the European Golden Shoe alongside Christiano Ronaldo. At the time he was the Premier League's highest goal scorer, having scored 31 goals, which is what enabled him to win the awards, and he currently sits at 69. He was also selected for FWA Footballer of the Year and PFA Players' Player of the Year.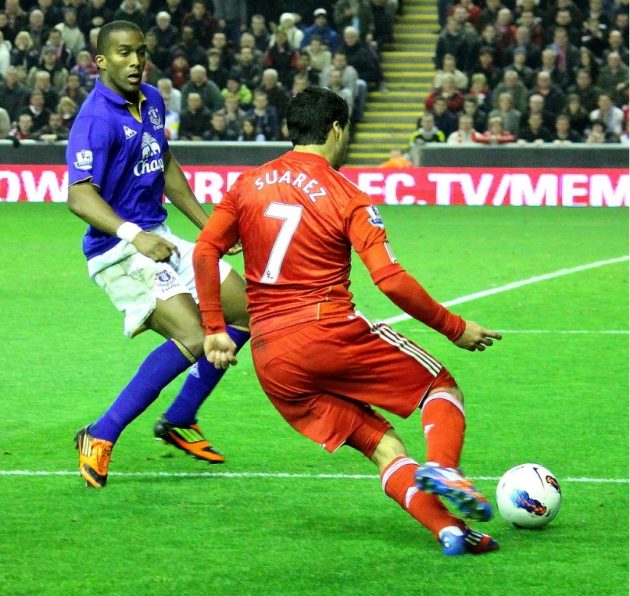 3. Carlos Tevez
Tevez, another Argentinian player, is the second highest goal scorer in the Premier League with a total of 84 goals scored for Manchester City, Manchester United and West Ham United. He began his Premier League career with West Ham in 2006, where he helped them to maintain their place within the league. He transferred to Manchester United in 2007, which proved a success as he helped them to win two Premier League titles and also the Champions League. He made a controversial transfer to rival club Manchester City in 2009 where he helped them win the Premier League in 2012. He currently plays for Boca Juniors.
4. Gilberto Silva
Silva, now retired, was a Brazilian defensive midfielder/ defender, who spent the majority of his career with Arsenal. He joined the club in 2002, and won the 2003/2004 Premier League with them, as well as two FA Cup trophies. In the 2002/2003 Champions League, he scored a goal coming in at just 20 second, which became recorded as Arsenal's fastest scored goal. Whilst with Arsenal, Silva became known as the best defensive midfielder in the whole of Europe.
5. Pablo Zabaleta
This Argentinian player is a current right back defender for Manchester City, but has the amazing ability to play as a full back on both sides of the pitch. In 2011 he won the FA Cup with the club, in 2012 and 2014 he won the Premier League with them and in 2014 he also helped them win the Football League Club.
6. Alexis Sanchez
This Chilean footballer plays forward for Arsenal FC. Sanchez signed with the club in July 2014, for an estimated £31.7 million. After Granit Xhaka and Mesut Özil, this has made him the third most expensive footballer to be signed to the club.
7. Phillippe Coutinho
Coutinho is a Brazilian footballer who currently plays as attacking midfielder/winger for Bayern Munich, where he's on loan from Barcelona. His skillful dribbling, passing and long range striking has given him the nickname of Little Magician by fans and teammates. Coutinho could be a good surprise shout for Most Assists in the Bundesliga this season, or even the league's Best Player, if you fancy having a flutter via Betway.
8. Juninho
Juninho is a former Brazilian footballer who amongst other international clubs played in the Premier League as an attacking midfielder for Middlesbrough. He is remembered as the club's greatest player to date.
9. Javier Mascherano
Mascherano, an Argentinian footballer, currently plays for FC Barcelona but has in his time played for West Ham United and moved to Liverpool FC in 2007. With Liverpool he reached the final of the 2013/14 Champions League. He stayed with the club for three years, where he was an incredibly valued member of the team, and transferred to Barcelona in 2010.
10. Gus Poyet
Poyet currently manages Real Betis, a Spanish club, but was a former Uruguayan footballer. In 1997 he signed with Chelsea where he won the FA Cup and UEFA Cup Winners' Cup with them. The talented midfielder transferred to Tottenham Hotspur in 2001.

Follow Sounds and Colours: Facebook / Twitter / Instagram / Mixcloud / Soundcloud / Bandcamp

Subscribe to the Sounds and Colours Newsletter for regular updates, news and competitions bringing the best of Latin American culture direct to your Inbox.
Share: